Table of contents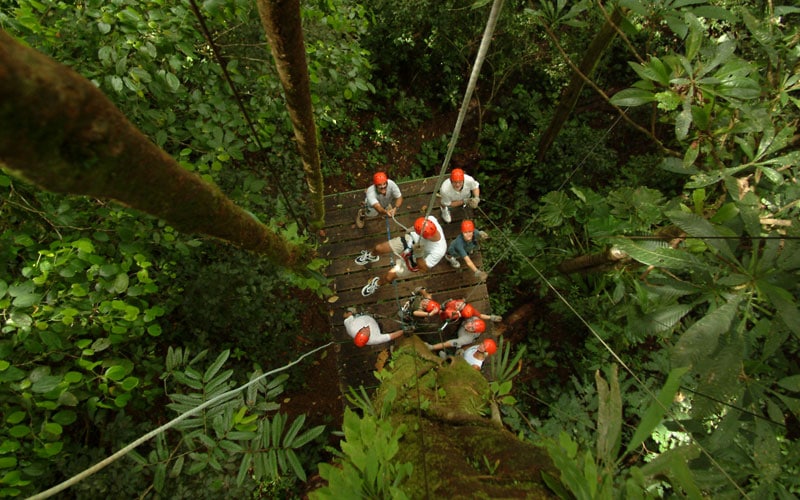 There are many ways to experience unforgettable Costa Rica vacations: staying at the coziest boutique hotels, making thrilling and fun activities like canopy tours or traveling with a vacation package that allow you to discover a lot of Costa Rica destinations in a short time. But one of the best ways to really enjoy your time in our country is traveling green.
Being an eco tourist will let you have a unique Costa Rica travel while you leave a positive footprint on the people and places you visit. Even a big event like your Costa Rica wedding can be an ecologically responsible green wedding if you want to.
From the moment you arrive to one of the Costa Rica airports, you can start amazing vacations that not only will transform the way you look life, but the way the world travel.
Tourism is one of the most important economic activities of Costa Rica but fortunately, the country is the birthplace of ecotourism and also the place where this activity has achieved the highest level of success. That's why we take pride in the fact that every day thousands of visitors can experience the incredible variety of wildlife of this natural paradise thanks to the responsible tourism programs the country has.
The International Ecotourism Society defines ecotourism as "responsible travel to natural areas that conserves the environment and improves the well-being of local people."
Costa Rica, a small country measuring 51.100 square kilometers, is full of natural wealth and breathtaking tourist attractions. This small stretch of land represents barely 0.3% of the earth's total surface area and houses 5% of the global biodiversity. Thanks to the perfect Costa Rica weather, this is the home to more bird species than the United States, as well of a greater variety of butterflies than in all Africa.
These facts demonstrate why this Central American nation of 4 million inhabitants has received such considerable international recognition in the area of biodiversity.
In the Costa Rica's diverse habitats and ecosystems live 13 thousand plant species, 2,000 moth and 4,500 butterfly species, 163 varieties of amphibians, 220 types of reptiles, 1,600 species of fresh and salt-water fish, and at least 870 types of birds. The extensive landscape also boasts many different types of forests, including mangrove swamps, rain forests, herbaceous ponds, cloud forests, moors, palm groves, oak woods, and swamp groves.
Among Costa Rica's environmental wonders are incredible volcanoes, several of which, like the Arenal, are active and produce relaxing hot springs that are some of Costa Rica's most popular attractions. There are also deep caves to explore and pre-Columbian settlements, sites of many meso-American archaeological studies. These are all part of a vast system of 22 national parks, 10 wildlife refuges, 12 biological reserves, 8 forest reserves and 26 protected zones, covering 25% of the national territory.
The Costa Rican Government, in an effort to preserve the natural riches of this country, is currently implementing sustainable development policies that foster the adequate use of natural resources. That's why it has also set the goal to be Carbon Neutral in 2021.
Ecotourism activities
Bird Watching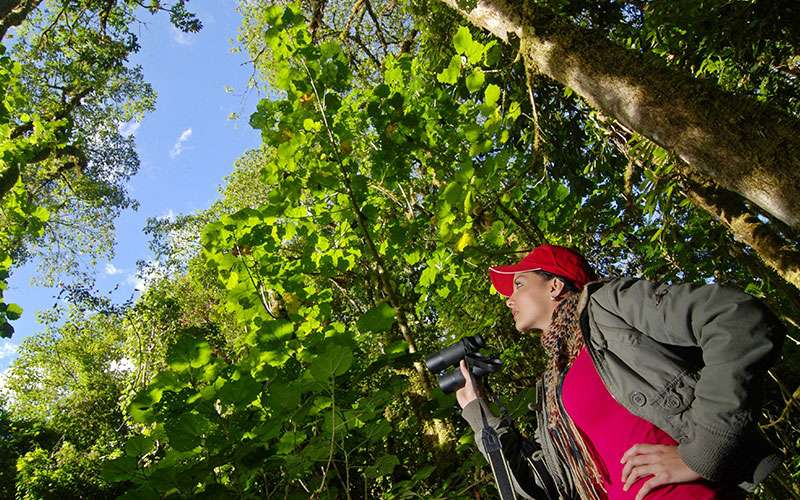 One of the blessings of the perfect Costa Rica weather is the natural wealth we have, including the wonderful amount and variety of bird species.
Costa Rica is renowned all over the world for its protected areas and National Parks, perfect for thrilling hikes and unforgettable bird watching tours. About 870 species of birds have been found in the country, hidden in different tourist attractions like dry tropical forests, rain forests and cloud forests.
The best thing is that almost all Costa Rica Vacation Packages All Inclusive are great for birdwatchers, because you can make birding tours almost in every region of the country. In fact, there are specific boutique hotels ideal for birdwatchers due to its location. Even the Costa Rica's Ornithological Society, points out that bird watching, once exclusively a tourist activity, has been increasing steadily in popularity among Costa Ricans. "Now, wherever you go, everybody knows their birds", they say.
One important birding spot is located approximately 1 hour from Costa Rica's main International Airport: Carara National Park. Scarlet Macaws, on the top of every birdwatcher list, can be easily seen here early in the morning or in the afternoon flying from their roosts in the mangroves into the reserve. Important populations of boat-tailed trogons, violaceous trogons and rufous-tailed jacamars can also be spotted here.
Other of the most-sought bird in Costa Rica is the resplendent Quetzal, which can be seen easily in the town of San Gerardo de Dota and in Monteverde. In the 1997 Christmas Bird Count, local birders at Monteverde Cloud Forest Reserve identified 368 species, more than anywhere else in the world.
Excellent birding spots in the Caribbean rainforest are La Selva Biological Station and Tortuguero National Park. Birders at La Selva will be surprised at how tame the birds have become in this long-protected reserve where more than 325 species are lodged. In the watery world of Tortuguero can be found five species of kingfishers, chestnut-billied herons, sungrebes, rufescent tiger herons and three species of toucans.
Expert birders will be looking for Costa Rica's endemic species, about fifty of which are found in the mountainous regions. These include the bare-necked umbrella bird, the zeledonia, the black and yellow silky flycatcher and the long-tailed silky flycatcher. Three endemic species are found on Coco Island: a finch, a cuckoo and a flycatcher. Also, experts may want to visit Caño Negro Wildlife Refuge, which is perhaps the best location to see the endangered Jabiru.
The best travel tips for birding in Costa Rica are: visit several habitats including dry tropical forest on the Pacific side, a cloud forest like Monteverde and a rainforest such as Tortuguero. Take a copy of the excellent field guide "Birds of Costa Rica" by Gary Stiles and Alexander Skutch (available in both English and Spanish) and hire a naturalist guide specialized in birds in each area you visit. If 368 species could be seen at Monteverde in a single day, just imagine how many you can see during your Costa Rica vacations!
Vacation Package Suggested for Bird Watching:
Costa Rica Bird Watching Package | Costa Rica Classic Vacation Package
Turtle Watching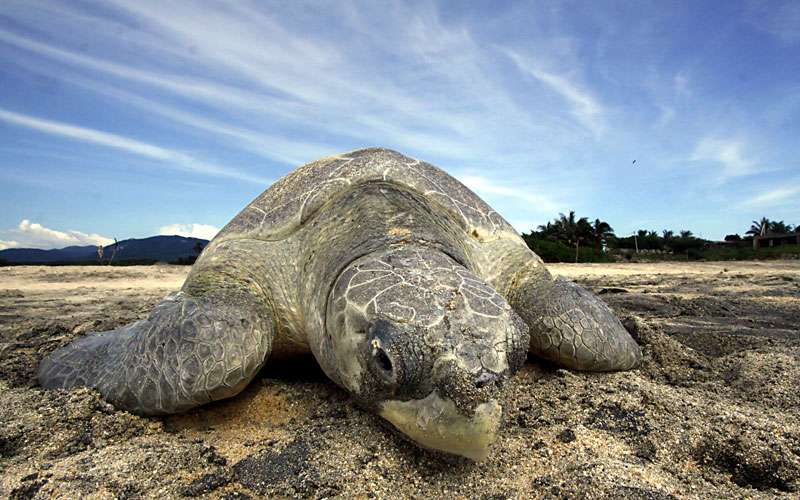 If you want a real contact with wildlife in your next Costa Rica vacations, you have to enjoy a sea turtle nesting tour. The nesting of sea turtles is one of nature's most amazing spectacles and it is one of the fun activities you may want to do when you are enjoying some family vacations.
Tortuguero National Park is one of the most popular destinations for turtle nesting tours and it is included in a lot of Costa Rica Vacation Packages. Here, Green Turtles nest along the beaches from July to October.
In fact, most of the boutique hotels in Tortuguero operate night tours to observe the turtle nesting in those months.
Another important site for turtle nesting in Costa Rica is Marino Las Baulas National Park. The Leatherback Turtle is without a doubt the main attraction of this park and in fact, this specie was the main reason for the creation of this protected area, especially for being endangered.
There are various nesting sites at this National Park, including Langosta beach, Grande beach and Ventanas beach. The nesting season here goes from October 20th through February 15th.
Hawksbills and Loggerheads, less common species, nest along the Caribbean Coast during the summer months. The Olive Ridleys nest in the Ostional National Wildlife Refuge and Playa Grande on the Pacific Coast, coming ashore in large numbers for several days each month from August to September.
Sea turtles are most frequently seen when the females come ashore to deposit their eggs on beaches, usually at night. It is vitally important that the turtle successfully lays her eggs and noise and bright lights can frighten turtles and make them return to the sea so, the use of flashlights or cameras is prohibited around nesting sea turtles.
They may also be seen feeding in coral reefs during snorkeling and scuba diving tours. Please remember: only one of every 5,000 baby turtles will survive to reach adulthood, but the idyllic Costa Rica weather and the variety of protected turtle nesting sites makes our coasts a perfect place for them.
Vacation Packages Suggested for Turtle Watching:
Costa Rica Classic Vacation Package | Costa Rica a bit of everything Vacation Package
Monkey Watching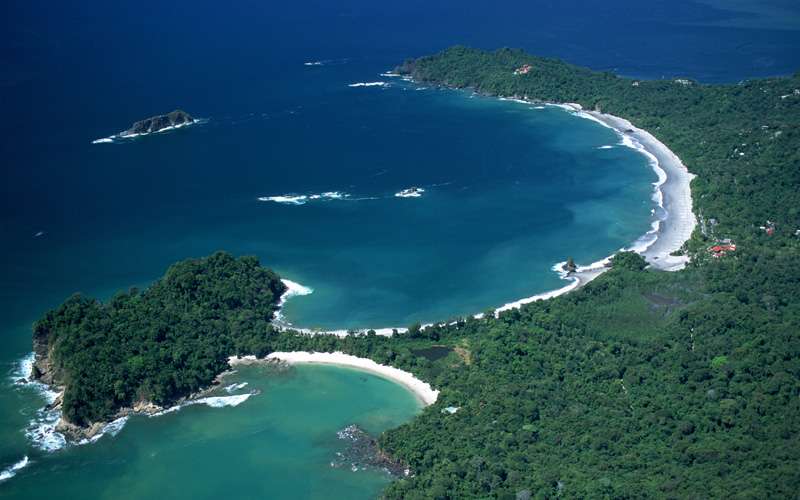 You can spot four different species of monkeys in your next Costa Rica vacations: white-faced or capuchin monkey, howler monkey, spider monkey and squirrel monkey.
All of them are easily seen in the canopy of the forest early morning and in the mid-afternoon, when family troops are on the move for feeding. Keep your eyes up and look for tree limbs that shake suddenly…you will probably hear them before you see them.
Where to find them?
There is a Costa Rica tourist destination where you can find the four species of monkeys: Corcovado National Park. But if you are not going there in your Costa Rica travel, you can find this beautiful animals in some other protected areas throughout the country:
White-faced Monkey – Spanish name: Cara Blanca
Howler Monkey – Spanish name: Congo
Corcovado National Park
Monteverde Cloud Forest Reserve
Spider Monkey – Spanish name: Mono Araña
Endangered.
Corcovado National Park
Monteverde Cloud Forest Reserve
Squirrel Monkey – Spanish name: Titi
You can visit one or more of this places with one of our Costa Rica Vacations Packages that include fun activities like canopy tours or hikes throughout hanging bridges where you will spot monkeys in its natural habitat.
What to do?
The most important thing is not to feed them. Even when they come close to you and seem very domestic, they are wild animals and if you feed them could cause them serious health problems. White-faced monkeys use to be curious, on the contrary of howler monkeys that are very territorial.
Vacation Packages Suggested for Monkey Watching:
Comfortable Costa Rica Vacation Package | Costa Rica 4×4 Adventure Ride Vacation Package
Frog Watching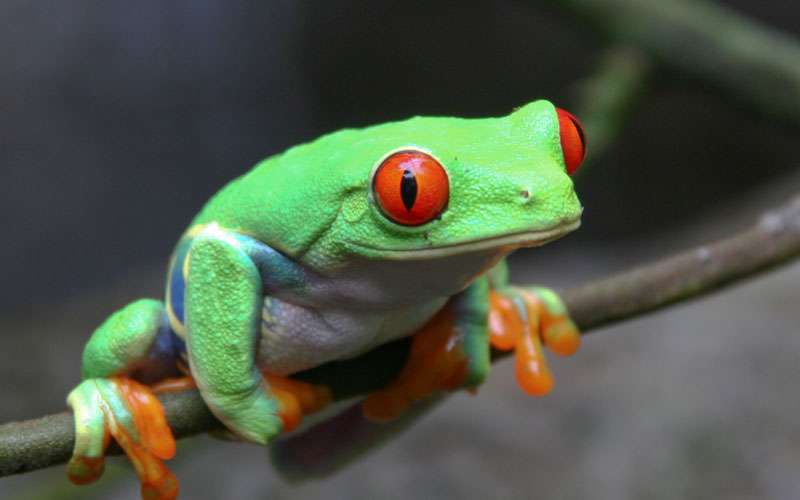 You already know that Costa Rica weather is amazing: you can have sunny days at the beach and rainy days at the mountains perfect for a romantic escape. And this perfect climate has also made the country the perfect habitat for a variety of frog species that you can spot in diurnal and nocturnal hikes and some other day tours.
Here you can find different frog species including the poison-dart frog, the gaudy leaf frog (also known as the Red-Eyed Tree Frog), the glass frog and the red and blue poison-dart frog.
There are frog gardens in some vacation destinations like Arenal and Monteverde where you can make specific frog watching tours but it is not surprising if you find some of them in the gardens of your Costa Rica hotel for example.
The best destinations to spot frogs that are included in most Costa Rica vacations packages are:
Almost any time of day is a good time to find frogs, but sighting them is often easier during early dawn hours and at dusk when the temperature decreases. The rainy season (May to October) usually brings out the small residents for egg-laying and fertilization.
How to find them?
The "g" word – guide: this is like "the magical word" when you are talking about Costa Rica vacations. They know the frogs' favorite hiding-holes and have uncanny ability for spotting them despite their small size. If you are on your own, watch for moist leaf litter, decomposing trees, and large-leafed plants, such as, poor man's umbrella and philodendrons. Areas around streams, lakes and marshes also tend to have large populations.
If you find them, walk quietly; sudden noises will make them freeze thus making them more difficult to spot.
Vacation Packages Suggested for Frog Watching:
Volcano, Mountain & Beach Vacation Package | Costa Rica a Bit of Everything Vacation Package
Whale Watching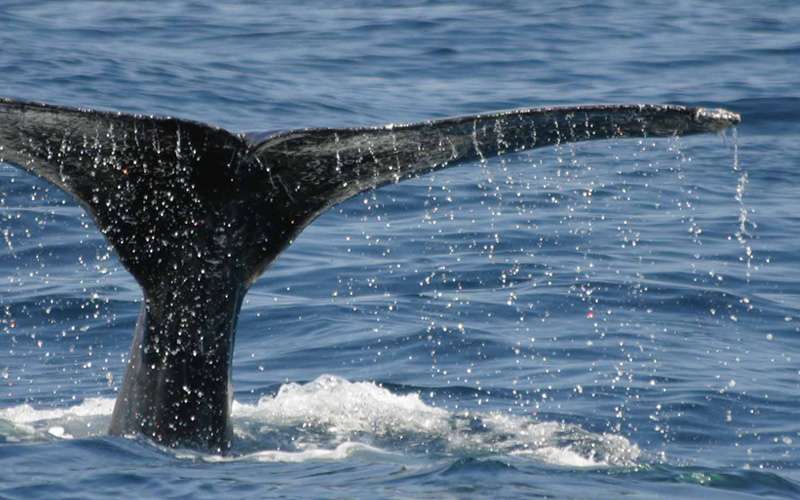 One of the most beautiful tours you can make in your Costa Rica vacations is the Whales and Dolphins encounter. This experience is ideal for family vacation packages as it will give the children the opportunity to enjoy an educational contact with nature.
Whales are frequently seen from the mid-Pacific coast down the length to the Peninsula de Osa; and Marino Ballena National Park and Drake Bay are the best destinations in Costa Rica for whale watching tours. The most common species in this area are: humpbacks, sperm whales and pilot whales (actually of the dolphin family).
Humpbacks and sperm whales are seen in August and December and pilot whales can be seen throughout the year since they tend to stay in tropical warm waters. Some biological stations, such as Marenco, are working in the identification of whales spotted in order to monitor their yearly appearances.
What to do?
The availability of this tours will depend on the tides and the climate but luckily, Costa Rica weather even in the rainy season (May to November), will bring sunny mornings perfect for sea expeditions.
Be attentive and watch deeper waters rather than shorelines. Flocks of marine birds flying close to the ocean's surface often herald the presence of both whales and dolphins. Binoculars are a must in this tours as the boats are not allowed to get too close to the whales for security reasons.
Pilot whales and sperm whales feed at considerable depths, preferring large deep-water squid and fish. But humpbacks, belonging to the baleen whales, feed on plankton and can be seen feeding on the surface as they emerge from the depths with a big splash.
Some tours carry audio equipment that picks up the whale's song, a treat not to be missed. An added measure? Cross your fingers.