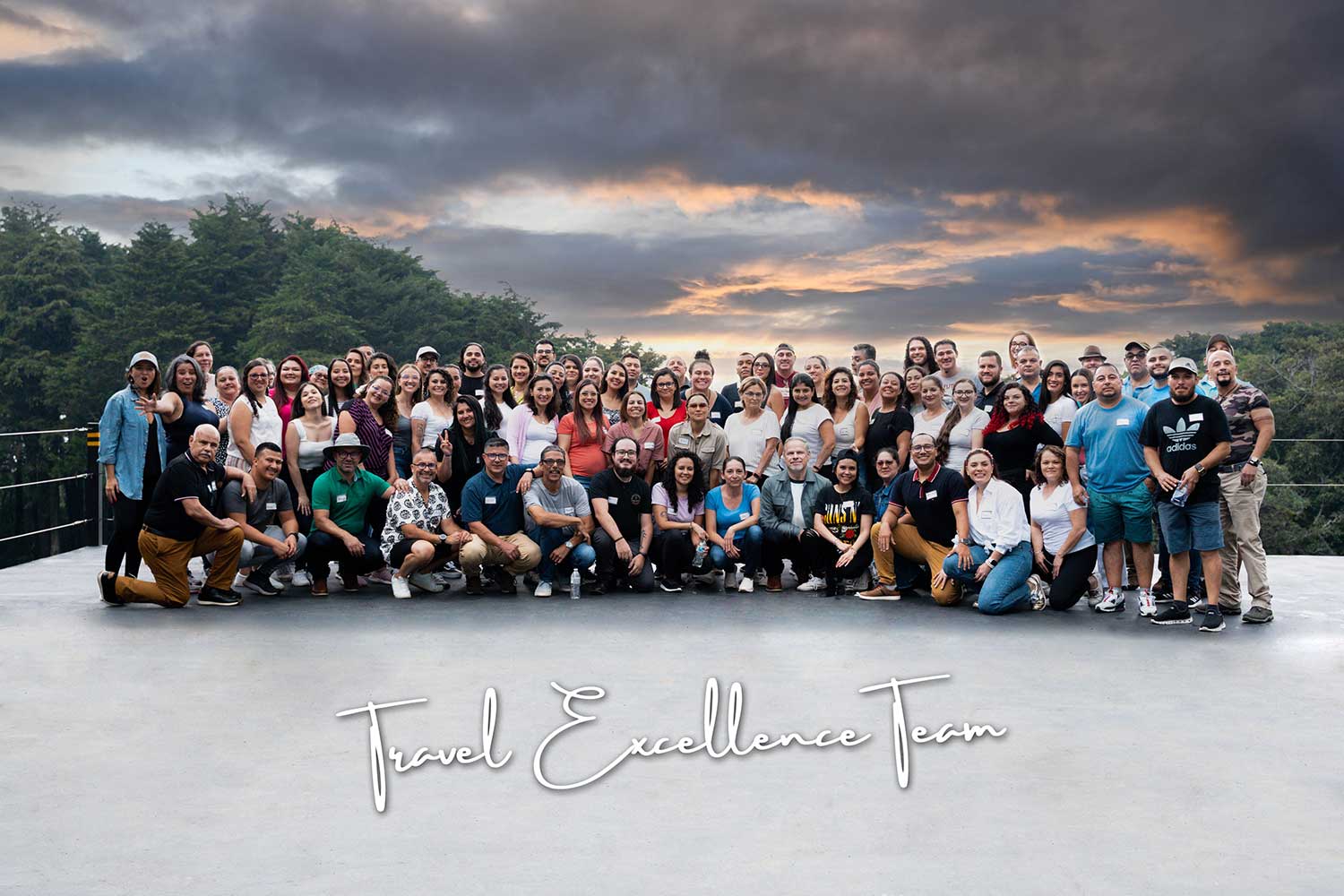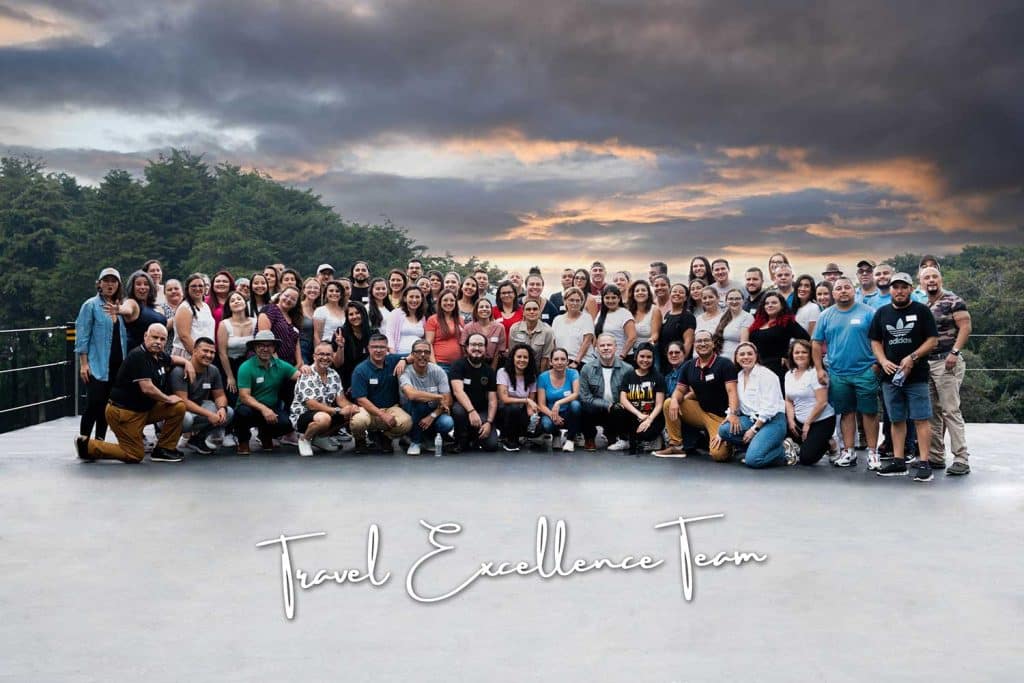 Why Travel Excellence?
Since 1996, Travel Excellence has been a leading DMC in Costa Rica's tourism industry, offering all the specialized services needed to run a world-class operation. We provide everything from tailored-made itineraries for FIT and leisure groups to corporate incentives and meetings.
Our Mission
We are a team that creates unique and socially responsible travel experiences, providing services beyond expectations.
Our Vision
To strengthen our position as the leading tourism company providing quality, creative, innovative, competitive and socially responsible services in the region.
What makes us unique?
Elite Certification for Sustainable Tourism (CST): a sustainable operation that respects the environment and the local communities.
C-Neutral National Mark: a recognition that confirms that Travel Excellence measures its greenhouse gases to offset carbon footprints through recognised programmes.
Gender Equality policies to guarantee social well-being and development within the organization.
Two insurance certifications from the Costa Rica insurance company for more than US$1 Million.
Expert Costa Rican travel designers that assist professional travel planners to create the best personalized, tailor-made itineraries.
Constant research on new local experiences, always supporting small ventures.
24-hour passengers' support.
Excellent relationships with all local suppliers to have the best negotiated prices.
Modern buses with Wi-Fi connection.
Fully bilingual drivers and experienced guides.
Strong commitment to quality with the professionalism and friendliness that characterize our service.
Prompt and precise responses to quote requests, in less than 24 hours.
Our Values
Excellence: We distinguish ourselves through our strong commitment to improve and to inspire.
Responsibility: We commit to fulfil the needs of the persons, the interested parties and the environment through our work, maximizing the company's resources.
Loyalty: We are reliable and trustworthy in all our relationships.
Respect: We encourage harmony and warmth between persons, considering human diversity.
Readiness: We are prompt, proactive, careful and impassionate in complying with our tasks.
Our company is committed to promote Costa Rica as a tourist destination, offering comprehensive and innovative solutions to satisfy our clients' needs, seeking to exceed their expectations, within the framework of quality, responsibility, equity and a sustainable development.
We achieve this by:
Continuously improving our management system
Controlling the environmental impact of our activities and services
Supporting local communities through socio-economical actions and life culture preservation
Carrying out actions to promote equal opportunities and to ensure gender equity
Complying with legal requirements, regulations and company's procedures and
Fulfilling our own goals and objectives
Among the services we offer stands out the creation and coordination of itineraries for individual travellers or groups, including hotel reservations, transportation, activities, car rental, domestic flights, logistical support activities and any other special requirements necessary.
Likewise, the incentives division – TE DMC, offers exclusive advisory in the organization of corporate events, reunions or conferences.