---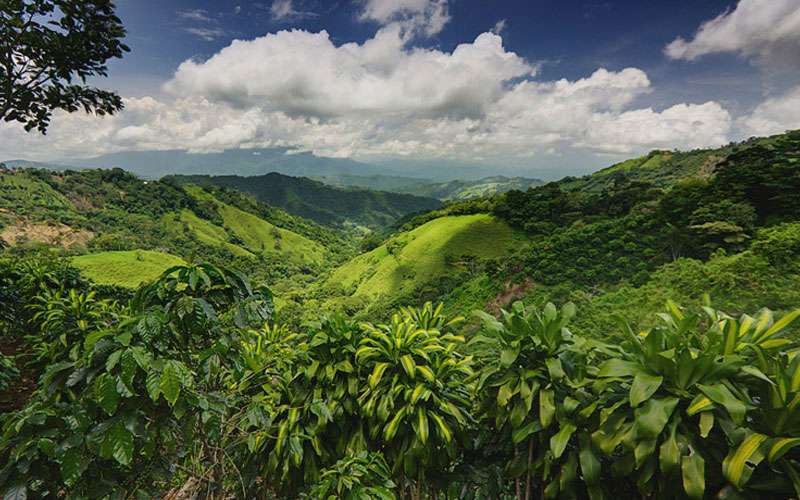 ---
Costa Rica's National Parks System covers about 25% of the national territory and protects parts of nearly all the ecosystems that exist in the country. Those parks and protected areas are not only great places to include in Costa Rica vacation packages for hikers and people looking wildlife, some of them also are perfect for people looking unique places for diving, spelunking, surfing and other thrilling outdoor activities.
No matter what your Costa Rica vacations priorities are, you will want to visit at least a couple National Parks or other Protected Areas. In addition to the National Parks, there are other areas that enjoy of protection too such as wildlife refuges and biological reserves, and a growing number of private reserves.
In fact, located in the Central Valley, you can find two of the top tourist Costa Rica attractions: Poás Volcano and Irazú Volcano National Parks. Both are located near to Juan Santamaría International Airport, so you can visit them the same day you arrive or the same day you depart, depending on your flights hours.
Other protected areas that are also tourist destinations are Manuel Antonio National Park, recognized for its wildlife richness; Arenal Volcano National Park, known for the majestic views of the volcano and the relaxing hot springs and Caño Negro Wildlife Refuge, the perfect place for bird lovers.
The following are some of the most popular Costa Rica National Parks and Protected Areas:
Costa Rica National Parks and Protected Areas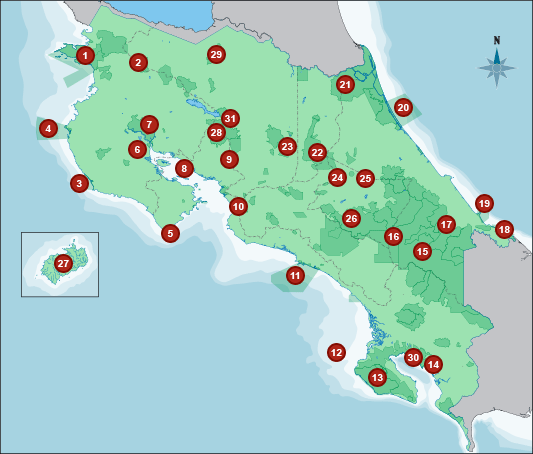 Flora and Fauna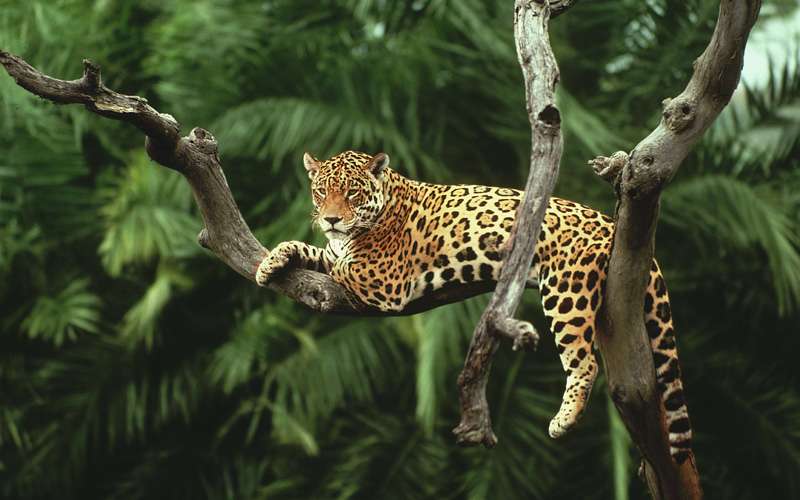 ---
If you are looking for vacation packages that include mountains and beaches; birds and monkeys; and zip lines and horseback rides, you have gotten to the right place: Costa Rica!
When one examines the different ecosystems that exist in this country, it becomes apparent that it is one of the biologically wealthiest nations in the world. So, if you are a nature lover you may need some Costa Rica vacations. From the forested slopes of its volcanoes to the coral reefs off both coasts, this country possesses an almost unfathomable diversity of flora and fauna.
During the last few decades, more and more Costa Ricans have come to realize what an important part of their national heritage that biodiversity is. That's why they have consequently created an exemplary National Conservation System to ensure the survival of endangered species, and a National Biodiversity Institute to catalogue and study the country's flora and fauna.
The greatest manifestation of Costa Rica's natural heritage is the diversity of its flora and fauna in almost every of its tourist attractions. About 9,000 different kinds of flowering plants grow in the country, including more than 1,300 species of orchids. Nearly 870 species of birds have been identified, which is more than are found in all of the United States, Canada, and the northern half of Mexico combined.
The country is also home for 209 species of mammals, 383 kinds of reptiles and amphibians, about 2,000 species of butterflies, and at least 4,500 different types of moths.
The best part of all this is that most of the Costa Rica vacation tours are planned especially for you to experience a little bit of that wildlife diversity.
Although this tiny country covers only a 0.3% of the surface of the Earth, thanks to its conservation efforts and the perfect Costa Rica weather, about 5% of the planet's plant and animal species are found there. In fact, Corcovado National Park has been named "the most biologically intense place on Earth" by National Geographic thanks to the astounding amount of wildlife inhabiting the park.
Costa Rica Attractions
Costa Rica Attractions: Rivers and Lakes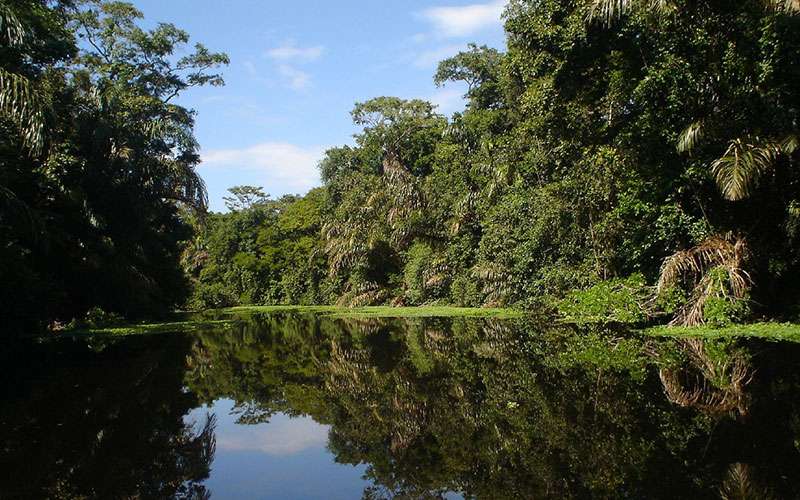 ---
Abundant rainfall have endowed Costa Rica with an abundance of rivers, but surprisingly, there are very few lakes. Even so, both attractions are used for lots of Costa Rica tours. Nearly all the country's rivers begin in the mountains, where many are frothy water routes perfect for white water rafting tours and kayaking rides that can be combined with rappelling or zip line tours through the canyon. Once those rivers flow into the lowlands, however, they become languid waterways, many of which are lined with verdant walls of vegetation.
---
Travel Attractions: Caribbean Canals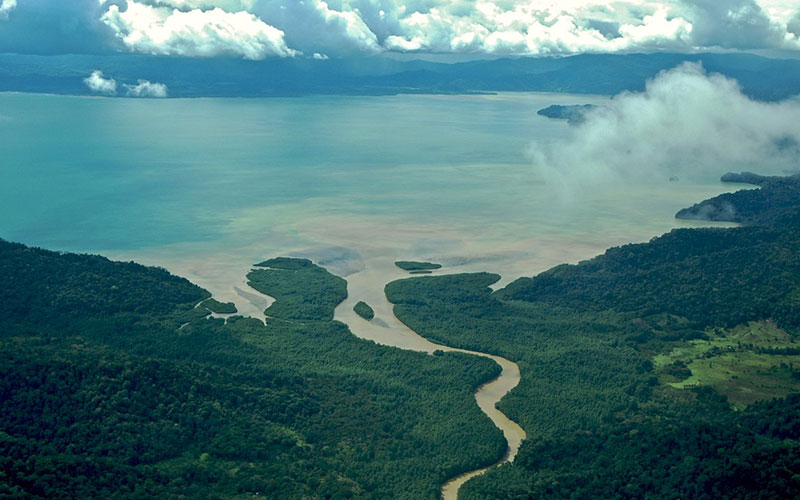 ---
Probably the Caribbean Canals trip is one of the most popular travel attractions. The canals are located in the northern part of the Atlantic coast of Costa Rica, between the port of Moin and Parismina, Tortuguero and Barra del Colorado communities.
---
Tourist Attractions: Mountains and Volcanoes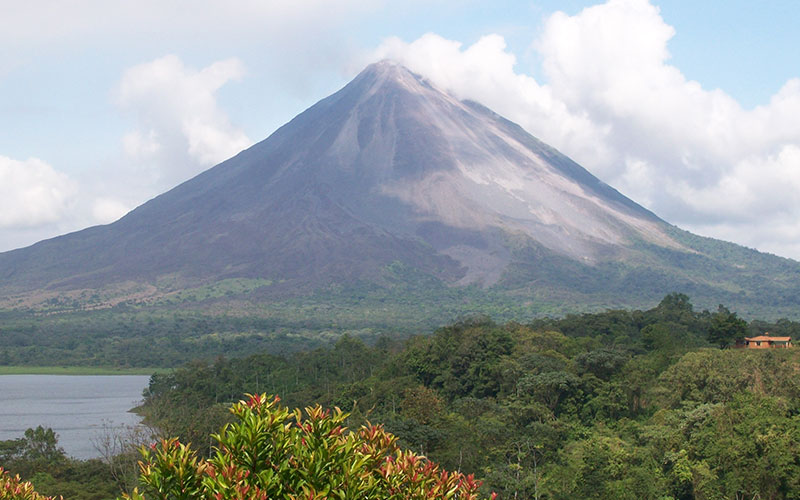 ---
Costa Rica's nine active volcanoes are one of the most important attractions and vividly remind visitors of the awesome power contained by the earth's thin mantle. That's why TravelExcellence.com include in all Costa Rica vacation packages at least a visit to one of this amazing sites.
---
Tourism Attractions: Tropical Cloud Forest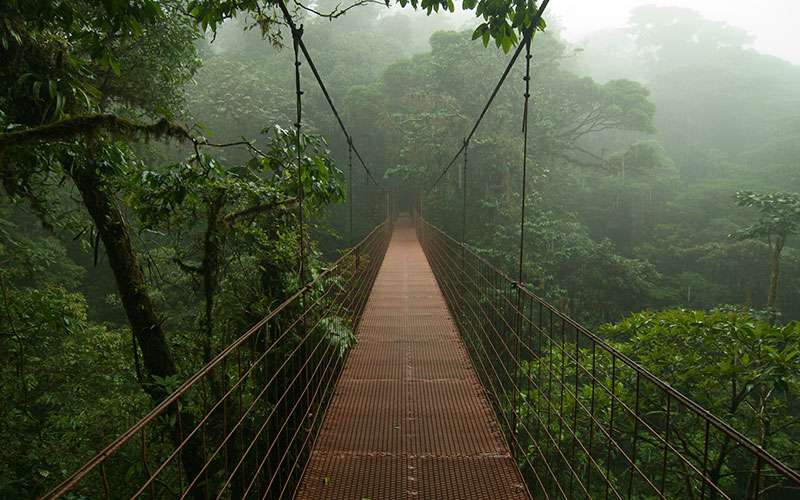 ---
One of the best Costa Rica attractions are the forests on the upper slopes of its mountains and volcanoes that frequently are draped in mist and clouds. Algae, mosses, and lichens get a foothold on the constantly wet surfaces, providing a perfect place for orchids, bromeliads, ferns, and innumerable other plants to cling. So prolific is "epiphytic" growth in the cloud forest that bare branches are virtually nonexistent.
Tourist Destinations: Tropical Rain Forest
One of the highlights of Costa Rica vacations is the personal experience with wildlife that you have in most of the attractions you visit. In the foothills and lowlands of both slopes, Costa Rica's rainforests harbor thousands of known life forms and yet thousands more to be discovered.
---