Costa Rica's assorted accommodations enable guests to experience the country any way they wish. At Travel Excellence, we are proud to offer an extensive selection of Costa Rica hotels that have been carefully picked as the best options for our visitors to experience. Each hotel has been inspected and evaluated to make sure they meet our standards of service and quality we want to ensure our clients.
No matter what sort of accommodation our clients seek, we offer hotels throughout the country to match every budget and interests. From ocean view breezes or beachfront facilities, to distinctive luxury anywhere in the country. From sustainable hotels, or hilltop retreats to honeymoon getaways. At Travel Excellence we also offer a wide range of accommodations near the San Jose International Airport (SJO) and Liberia Costa Rica International Airport (LIR).
Whether you wish to live plentifully at an all-inclusive resort in Costa Rica during part or your entire vacation, or rough it in the scenic landscape of the tropical landscaping, there is a great hotel collection for every guest's taste and budget.
When customizing your vacation, we will suggest you based on your travel desires as to where you should stay. Lodging, location and activities will go around your experience expectation for your coming vacation to Costa Rica. Should you be interested in venturing to small towns near the ocean, or countryside picturesque towns where local culture and folklore are the main attraction, or simply go to off-the-beaten-path destinations that are secluded from touristy regions. Choosing where you wish to stay will be just the start of your tropical adventure in Costa Rica.
Smaller hotels in Costa Rica offer a laid-back and home-like atmosphere that is cozy and welcoming. They may not have the resources to pump into big initiatives like the larger lodges, but they are still worthy to give them a try. Visitors who want to be immersed into the culture of Costa Rica and the traditional "tico" lifestyle might enjoy staying in smaller hotels, as these often provide a more direct look at what daily life is really like in the area.
With countless options, available to suit every traveler's preferences and budgets, you should have no problem finding the ideal place to relax and rest after each daily discovery journey you set forth on. In the event that you are traveling alone or with the entire family, resorts, hotels and vacation rentals can be tailored to meet your needs.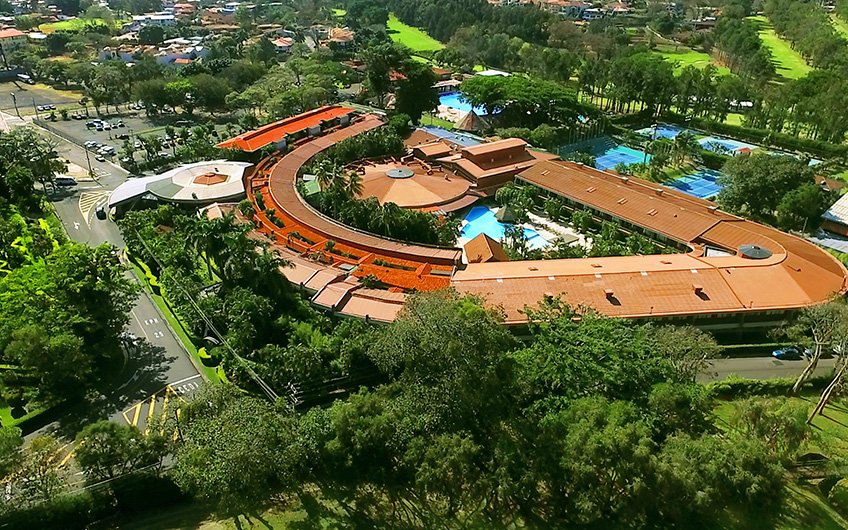 Costa Rica Airport Hotels
Costa Rica has two international airports. The largest and second-busiest airport in Central America is the Juan Santamaria International Airport (SJO), which is located north of the city of San Jose in the Central Valley region of Alajuela.
Essentially, these hotels accommodate travelers for the nights before or after a flight from the San Jose Airport. Unless they are there on business, most travelers don't stay for more than a night.
Hotels and accommodations included in this section are conveniently located nearby the airport, just within minutes to this airport you can find top Costa Rica chain hotels with beautiful manicured gardens and open spaces such as the Doubletree by Hilton Cariari, the Wyndham San Jose Herradura, the Costa Rica Marriott within the same area.
Just 5 more minutes further you can also find the Barcelo San Jose Palacio and the Best Western Irazu.
The second largest airport is the Daniel Oduber International Airport in Liberia, Guanacaste (LIR), located in the North Pacific. While Guanacaste is known for its beautiful beaches most of the hotels are located in the coast, from 40 to 60 minutes driving from the LIR Airport. Nevertheless, there is one chain hotel with a convenient location across the airport offering free shuttle service 24/7, the Hilton Garden Inn Liberia Airport.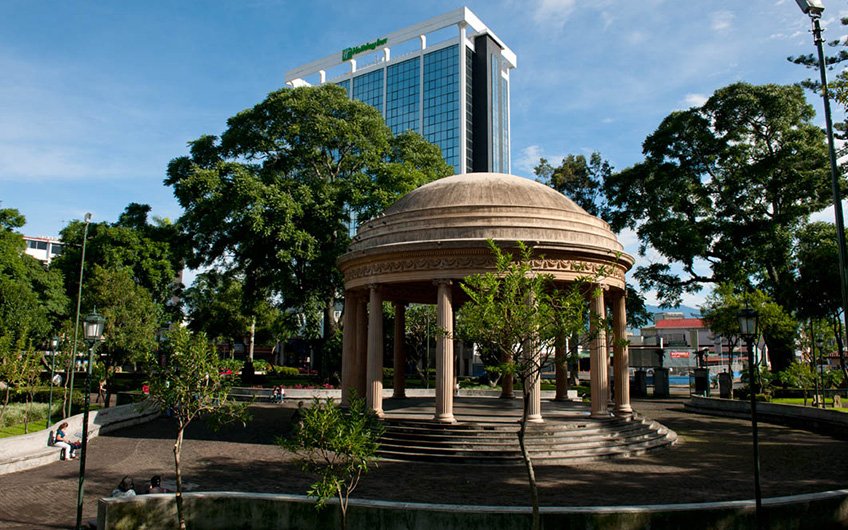 San Jose Capital Hotels
For those who prefer their vacations in Costa Rica in a location where all the action is, the town center hotels are located near the area's bustling restaurants, theaters, plazas, souvenir shops, and nightlife options. All of them some good options of things to do in Costa Rica.
Some of the preferred Costa Rica city hotels under these conditions are: Aurola Holiday Inn, Presidente Hotel, Tryp San Jose Sabana, and Don Carlos Hotel.
Grano de Oro hotel is close to San Jose downtown but distant enough to avoid the city noise. The 40-room Victorian mansion has lovely tropical nuances, including landscaped courtyards and pretty balconies, and is close to restaurants. This boutique accommodation is frequently voted among the top five hotels in all of Central America.
While those hotels may not offer the peace and quiet of more secluded hotels, there is an increase in accessibility, especially for visitors who wish to spend time with locals and to have access to shops, bars, and the Internet connection.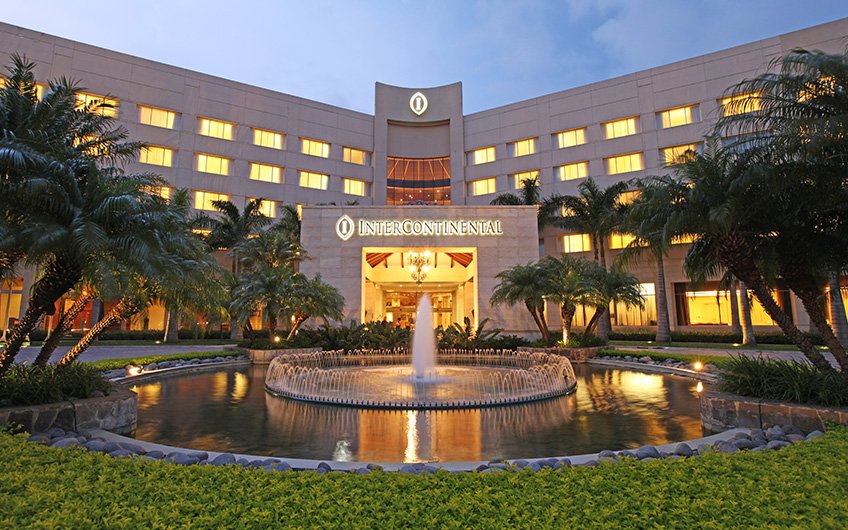 Costa Rica Business Hotels
Whether you are an energetic executive travelling for business or a fresh-faced entrepreneur, there are a great number of business hotels that are conveniently located and featuring great amenities that make it, not only easy, but also enjoyable to manage business in Costa Rica.
Those hotels are well-recognized by including -but not limited to-: wireless internet, printing/faxing services, executive meeting rooms and conference rooms. Those are some of the facilities offered at hotels like: Real InterContinental Hotel which is also a Top Rated as a 5-star hotel for the Costa Rica leisure hotels.
Radisson Hotel, in San Jose downtown is another popular solution as it is Tryp San Jose Sabana Hotel. The staff at these hotels is helpful and capable of arranging meetings or special events if needed.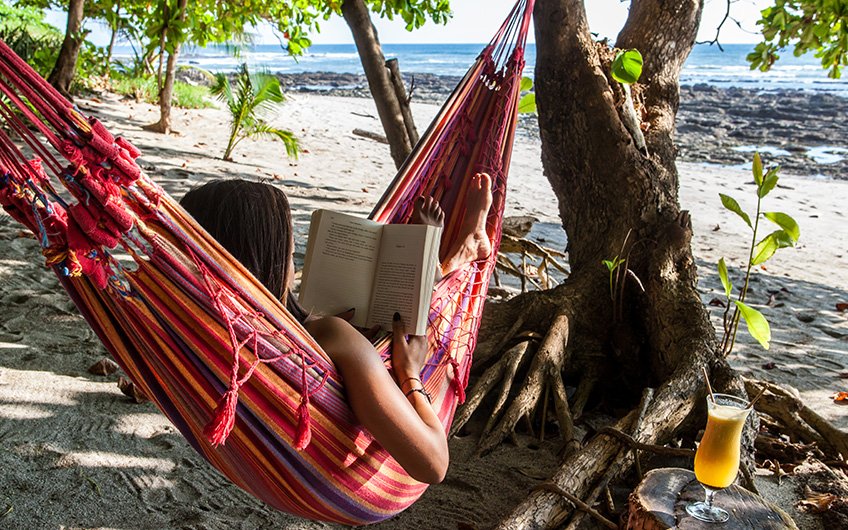 Costa Rica Beachfront Hotels
Should you be looking for fresh ocean breezes, the sound of crashing surf or a view of the waves? Then, a beachfront hotel in Costa Rica may be just the right decision for you. Those hotels sit right on the best Costa Rica beaches and they provide not only direct access to sandy shores but also wonderful ocean waves for anybody.
For those seeking to stay away from the crowds, they may find the beachfront Flor Blanca, Latitude 10, Tango Mar, or the Ocean view Punta Islita as ideal options for an intimate secluded experience. For those who want to have an easy access to restaurants, stores, nightlife, and days full of activities, the hotels Tamarindo Diriá, Bahia del Sol, Capitan Suizo, JW Marriott may fit good into their plans.
You can also consider great spots for nightlife, surf, and great Costa Rica tours such as Jaco beach which is located very close to the capital town and the international airport, or if you are looking for a farther place then you will find great accommodations in Tamarindo beach located in the province of Guanacaste.
Those are great places to enjoy a few days of beach-time relaxation. These hotel properties offer a variety of room types, some directly in front of the beach and others nestled in the shade and a short distance away from the Costa Rica beaches.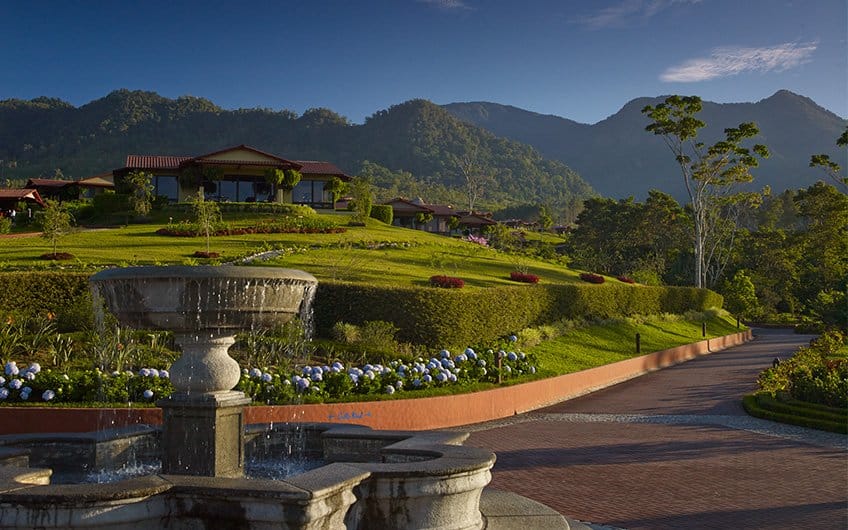 Costa Rica Luxury Hotels
You can expect only the best accommodation, experience and service details from these exclusive lodging options. As luxury hotels in Costa Rica, the resorts are 100% focused in customer satisfaction and quality service, striving to meet an exceptionally high standard.
Often, specialty restaurants and a wide variety of guest services make these hotel properties and resorts a distinctive treat. Within this Top Quality range you can find Four Seasons Resort Costa Rica in Guanacaste, the only Forbes 5 Star rated resort in Central and South America, offering luxurious accommodations and the promise of a taste of Costa Rica`s signature "Pura Vida" style.
Andaz Papagayo Resort, is a breathtaking Costa Rica luxury hotel in Peninsula Papagayo where guests are invited, as well, to become a part of the vibrant Guanacaste community.
In the Costa Rica Arenal Volcano area we highly recommend the Arenal Nayara Hotel & Gardens as well as its sister luxury property the Nayara Springs, which have been recognized as on the world's best resorts by Travel & Leisure, Conde Nast Traveler and TripAdvisor.
Here is where hospitality, remarkable service, fine cuisine and luxurious accommodations along with their Spa are the best assets the hotel has.
Or simply visit the Boutique Hacienda Altagracia An Auberge Resort, an Auberge Resort; nestled among the rolling hills and lush mountains of Perez Zeledon and offering a purely authentic Costa Rica experience in an intimate hacienda setting, in the Southern Region of Costa Rica.
If a smaller beach facility and a more intimate experience is what interests you the most, then Lagarta Lodge in Nosara or El Mangroove in Panama Beach may be a convenient solution for your beach vacations in Costa Rica.
Another great option for romantic travelers and for those looking for comfort and relax is the Kura Design Villas hotel, which offers magnificent views of the South Pacific region.
Wondering how some of those luxury properties look like together in a Costa Rica vacation package? Give yourself the opportunity of enjoying a Deluxe Adventure in Costa Rica where the hotels and cool tours are the "main course" of the trip!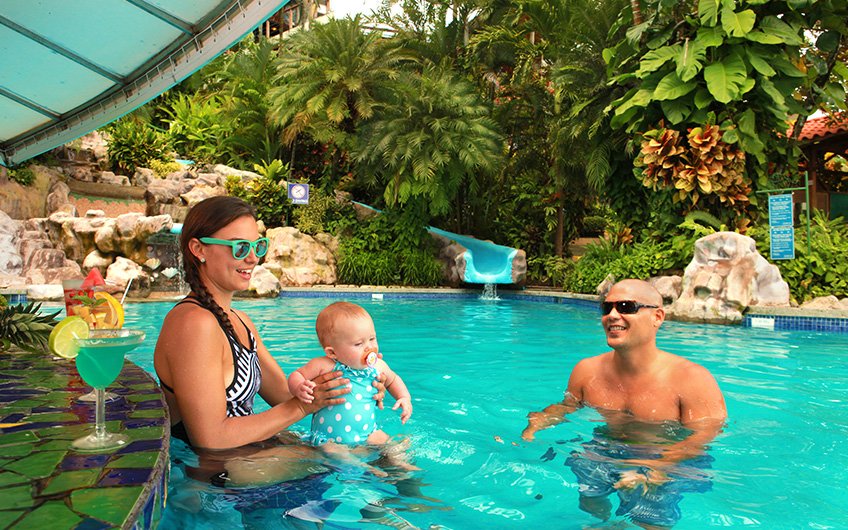 Costa Rica Family Hotels
Most Costa Rican hotels welcome families, and conscientiously thought of facilities and activities suitable for any ages! Hotels, resorts, and lodges falling into this category stand out among the rest and are perfect for families, because they offer plenty of "kids-friendly" and "teens-friendly" activities right at the hotel.
Still in the North Pacific side of Costa Rica we offer Dreams Las Mareas Resort an All Inclusive Resort with numerous options for teens, children and the whole family and The Westin Golf Resort & Spa Playa Conchal in the same line of all Inclusive beachfront resort in Costa Rica with all the facilities and entertainment for all ages.
JW Marriott Resort is also a favorite family resort. But stepping aside from beach properties, if we go deeper in the country low lands a great number of lodges and hotels are suitable for families such as: Savegre Lodge, Arenal Springs Resort and Tabacon Grand Spa Thermal Resort, among others.
Si Como No Resort and Spa and Wildlife Refuge is a hotel nestled in the jungle, covered with the hills near the Manuel Antonio National Park.
Some resorts have spacious living room areas that allow guests to prepare meals and relax in a larger space. Other hotels simply have a great family-oriented atmosphere.
Get going on a tropical family holiday to Costa Rica can be an amazing experience for kids and adults alike, but planning such a trip can be a little more demanding than certain other types of getaways.
At Travel Excellence we have carefully planned Unforgettable Family Holidays for over 20 years and have taken those specifics into consideration when customizing each family vacation for our clients. Different family members often have specific needs, while parents may have concerns in mind for their kids while on vacation.
Let our team of experts to help you find the right destinations and lodging options to ensure your family will have great time and that mom and dad can still relax and have a memorable time.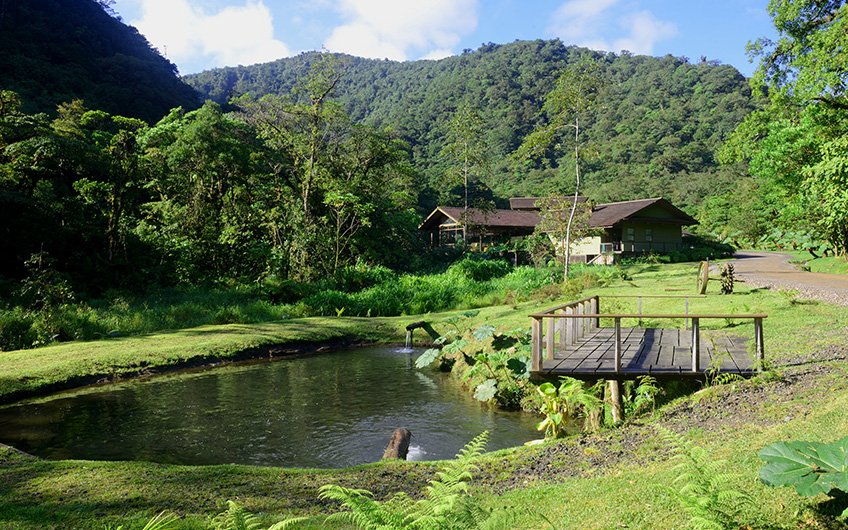 Costa Rica Ecolodges
Interested in getting off the grid and going away from the crowds and the touristy towns? Then we guess that waking up nestled in the canopy of the rainforest or in a cabana on the beach might sound appealing to you.
Eco-lodges in Costa Rica keep up with their strong commitment to the conservation and protection of natural resources. Eco-lodges offer different activities with a low impact on the environment like hiking, snorkeling and bird watching tours.
Food is served in the restaurant as local and seasonal as possible, some with family style serving (sharing with other guests) and you can expect simple, yet charming accommodations that emphasize the enjoyment of Costa Rica's stunningly diverse beauty. Chayote Lodge and El Silencio Lodge are good examples located within 1.5 hour driving from the city of San Jose.
If immersing in the rainforest and experiencing the flora and fauna at its best is your major desire then Pacuare Lodge, Selva Bananito Lodge, Almendros y Corales and/or Macaw Lodge may be lovely opportunities for you to explore the surroundings.
Should you be interested in spending your days roaming through pristine settings in the richest and most biodiverse destinations of Costa Rica, then Corcovado National Park on the Osa Peninsula, is the destination where you can find El Remanso Rainforest, Nicuesa Rainforest Lodge or Lapa Rios, one of the many reserves and national parks that the eco-lodge work to protect.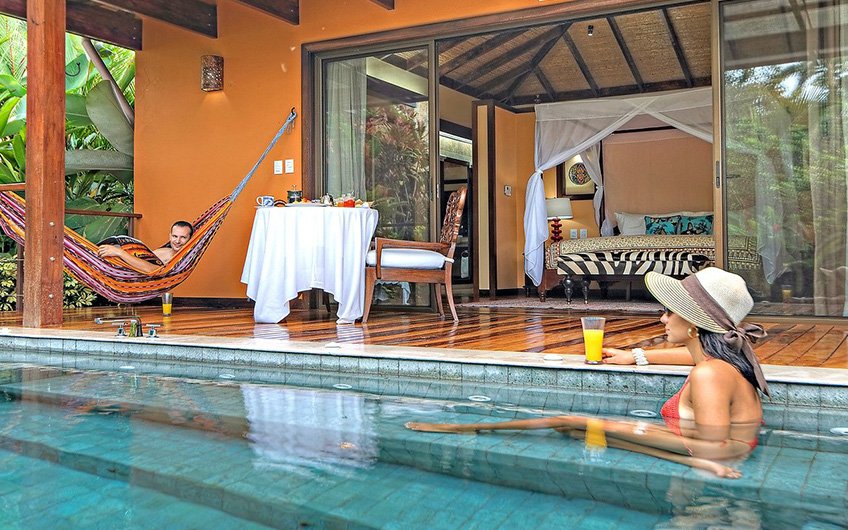 Costa Rica Honeymoon Hotels
Honeymoon hotels in Costa Rica are very similar to the luxury class of hotels in terms of their amenities, service and style. However, the room location and exclusive services of these hotels for honeymooners create a romantic setting and memories to last a lifetime.
There is a great variety for hotels throughout Costa Rica for any couple`s budget as well as suggested honeymoon packages. From hotels offering the most simple but special and romantic experience to those offering luxurious surprising moments that can be created to celebrate unforgettable memories.
Arenal Volcano area has one for the most magnificent views and activities for couples. Hotels in this location ideal for honeymoons are the Arenal Kioro Hotel and the Arenal Nayara, just to mention a few. While in Monteverde Cloud Forest a romantic room in the canopy of the trees overlooking the forest is Hidden Canopy Tree Houses.
If you are looking for some relaxation time in the stunning beaches to enjoy romantic dinners while viewing some of the world's most beautiful rainforests and ocean vistas then you can consider Arenas del Mar in Manuel Antonio, just at 25 minutes walking distance from Manuel Antonio National Park, and another great option is Casa Corcovado bordering the Corcovado National Park.
While in the North Pacific Jardin del Eden, an Adults-Only hotel walking distance to Tamarindo Beach may be the honeymoon hotel in Costa Rica exactly as you may have imagined it.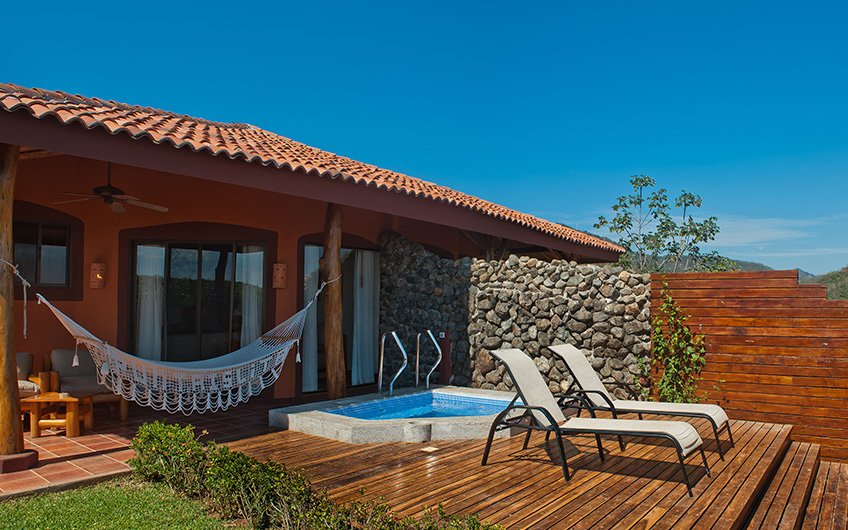 2 or 3 Bedroom Apartment in Costa Rica
Rather than a traditional hotel room, there are two or three-bedroom fully equipped apartments within a hotel and its services offer a unique alternative for your stay in Costa Rica. Most of them include fully equipped kitchens, and in some cases, they can accommodate large groups of people whether they are family or friends, as they provide a great space for everyone vacationing in Costa Rica with you.
These accommodations often run with the same hotel policies and conditions, and managers may encourage longer stays by offering lower daily rates. This is a great option for people who want to see everything in Costa Rica, from the city centers to the sandy beaches. Some of the hotels offering this type of accommodation along with individual rooms, are: Casa Conde Beachfront in Panama Beach, Bahia del Sol in Potrero Beach, Cala Luna Boutique Hotel and Villas, in Langosta Beach and Punta Islita Hotel and its 22 Villas overlooking the ocean in Islita Beach. All of them in Guanacaste.
These apartments or fully equipped suites range from five-star lodging options to cost-effective accommodations, so no matter what your budget is you will find something to match your holiday needs.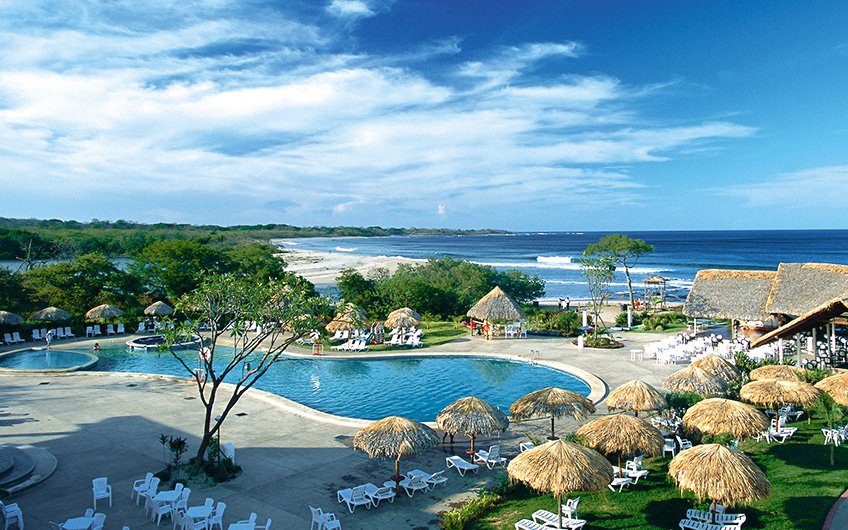 Costa Rica All-Inclusive Resorts & Hotels
All-Inclusive Costa Rica hotels are the best for stress-free planning and a hassle-free stay. This type of accommodation offers both meals and accommodation for one set price, leaving you to enjoy unlimited rest and relaxation.
If you want to have everything at your fingertips, then an all-inclusive resort might be the best option for you and your companions. For one price, you will get everything that you want from a vacation without having to worry about driving around looking for a restaurant or ending up in the wrong area.
Costa Rica all-inclusive resorts tend to be family-friendly and usually they are located near some of the best attractions, such as: Flamingo Beach Resort, Westin Golf Resort and Spa Playa Conchal, Occidental Tamarindo in Langosta Beach, Casa Conde Beachfront Boutique Hotel, all of them located in the Guanacaste coastline.
But, for those looking for an all-inclusive experience just for adults then we recommend the beachfront Secrets Papagayo Resort located in Papagayo, Guanacaste. You can easily find this peninsula when looking at a Costa Rica map.
Other two all-inclusive resorts are located in Puntarenas province, they are Doubletree Resort by Hilton Puntarenas and the Barcelo Playa Tambor which is located in the beautiful area of Tambor Beach.
A variety of these all-inclusive resorts are located near popular beach destinations in Guanacaste, while others are found in remote regions of the country where nearby restaurants and town centers are almost non-existent such it is the case of Dreams Las Mareas, which provides a complete experience and leaving the hotel is not necessary at all.
Here, we can assure you that you will find the best food without leaving the hotel.
Interested in an all-inclusive resort in Costa Rica throughout your journey? A Costa Rica All-Inclusive Stay Vacation package has it all included… a hassle-free vacation! Just contact us if you want some help!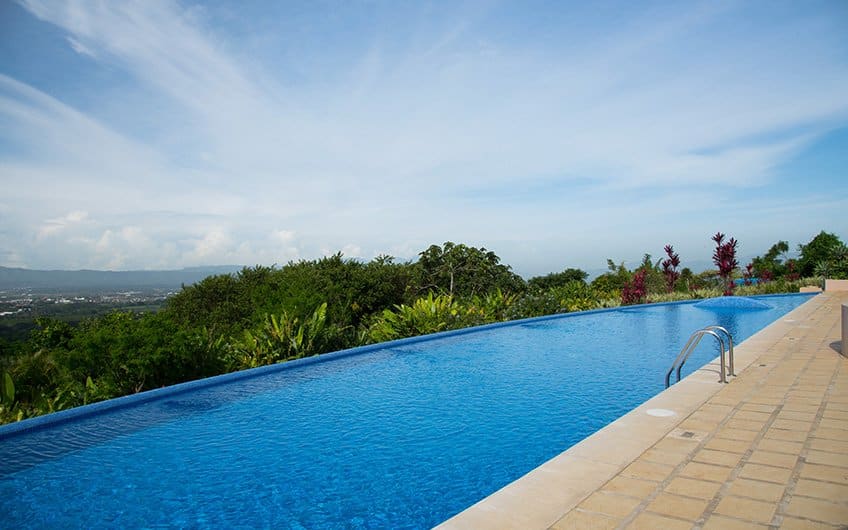 Costa Rica Hilltop Hotels
Hilltop hotels offer guests panoramic views of the astonishing Costa Rican landscapes. For those travelers who prefer to stay above the fray (so to speak), these elevated hotel locations provide wide and extensive views of the surrounding terrain over the mountains and verdant forest, out lowland valley or city expanses, or simply across a deep blue ocean. They are often great places to enjoy a sunset or watch the mist roll in over the trees.
Some of the hotels with those characteristics located in the Central Valley are: Finca Rosa Blanca, Xandari Hotel, both offering stunning views of the valley.
In Arenal Volcano, The Springs Resort has the best view of the Volcano and the northern lowlands. At the same time that breathtaking views can be enjoyed in the coast hotels: Punta Islita, in Guanacaste, Gaia Hotel and Reserve and Villa Caletas, both in Central Pacific, as well as Kura Design and Lapa Rios, both in South Pacific.
Give yourself the opportunity to learn more about those hotels in Costa Rica and the services they offer to its guests. We will be happy to come up with a customized proposal for you including any of those, should any of those go in line with your vacation plans.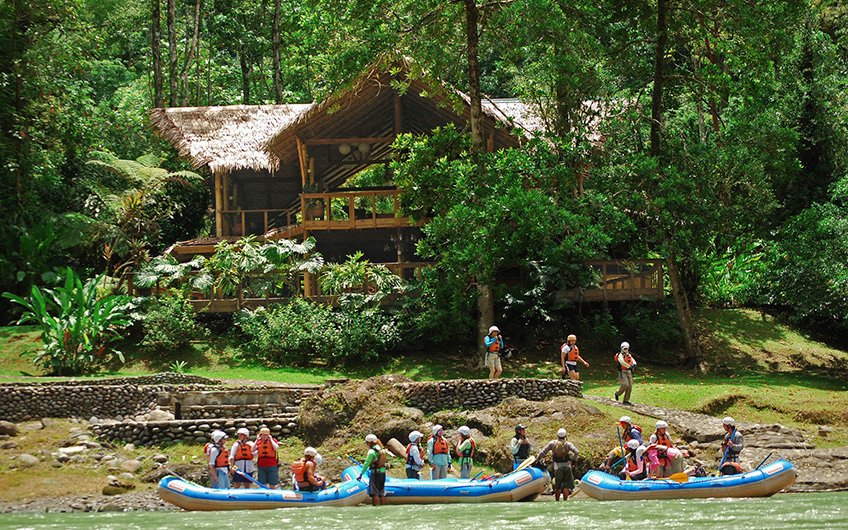 Costa Rica Remote Resorts
Would you like to get away from the daily grind and immerse yourself in a luxurious and tranquil setting? Then we think you may consider staying at a remote resort for your Costa Rica vacation, where your isolated tropical accommodation is the destination.
Remote resorts are generally located in a secluded setting far from any town, but they provide everything you need during your stay either onsite or nearby.
You would be amazed to stay at Pacuare Lodge, nestled in a rainforest overlooking the Pacuare River in the beautiful and calm area of Turrialba, which has been listed as one of the world`s Top 10 scenic rivers by National Geographic. Or at Rio Perdido Hotel where thermal canyons and springs are the centerpiece of the 600-acre private reserve where the adventure, warm waters, Spa treatments, and relaxation is all you will have close around.
Surround yourself with the many natural wonders Costa Rica has to offer. If you visit Borinquen Hotel you are literally stepping into a world apart, including rare and diverse wildlife, majestic rainforests. Stunning waterfalls can be enjoyed if you stay at Rio Celeste Hidaway bordering the Tenorio Volcano National park with breathtaking volcanoes.
Enjoy fine dining with meals created using local, organic ingredients at Casa Turire in Turrialba or Villa Blanca Hotel located amidst the inspiring beauty of Los Angeles Private Cloud Forest Reserve, on the leading edge of Costa Rica sustainable gastronomy, plus fine wine and superior service.
Pamper yourself in rooms that offer Jacuzzis, fireplaces, and private balconies with breathtaking views of the ocean at the Punta Islita Hotel as part of the Guanacaste Costa Rica hotels or in the rainforest at the Peace Lodge.
At Alta Gracia you will find all of the comforts of a luxury resort, while enjoying a wide variety of activities in the lush and beautiful countryside.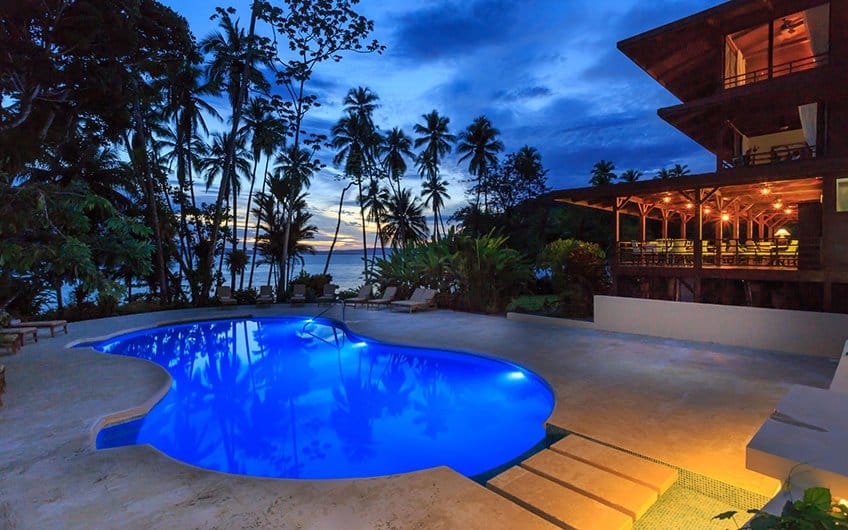 Boutique hotels are the latest trend in Costa Rica; and they are becoming more and more popular. They differ from the large resorts for its personalized service details and, for example, they even cater the guest's dietary needs. Those who wish to be treated differently and be called by their name prefer to stay in a boutique hotel. It is a great plus for your Costa Rica holidays.
These hotels tend to be stylish and hip, showcasing local artists and offering specialty food. Most have a restaurant, bar and lounge for guests to enjoy, and create a welcoming atmosphere that encourages relaxation.
Among this group of boutique hotels, we have Villa Caletas, nestled in a lush, cliffside rain forest overlooking the Central Pacific Coast. Kura Design Villas with only six guests' villas on the property where guests have as much privacy as you please to relax and rejuvenate together.
Two other hotels beautifully designed overlooking the ocean Copa del Árbol Resort and Playa Cativo Lodge. While in La Fortuna overlooking the famous Arenal Volcano in Costa Rica we have the No 2 hotel in the world by TripAdvisor: Arenal Nayara Hotel & Gardens.
In the Central Valley, you can find some boutique hotels such as Grano de Oro in San Jose and El Silencio Lodge in Bajos del Toro, just 1.5 hours away from San Jose. If you are looking for a deep connection to nature this lodge showcases the most beautiful elements of the country's tropical cloud forest and the Costa Rica countryside traditions.
Thus, if you are looking for a smaller, more intimate and charming experience, then a Costa Rica boutique hotel may be the right choice for you.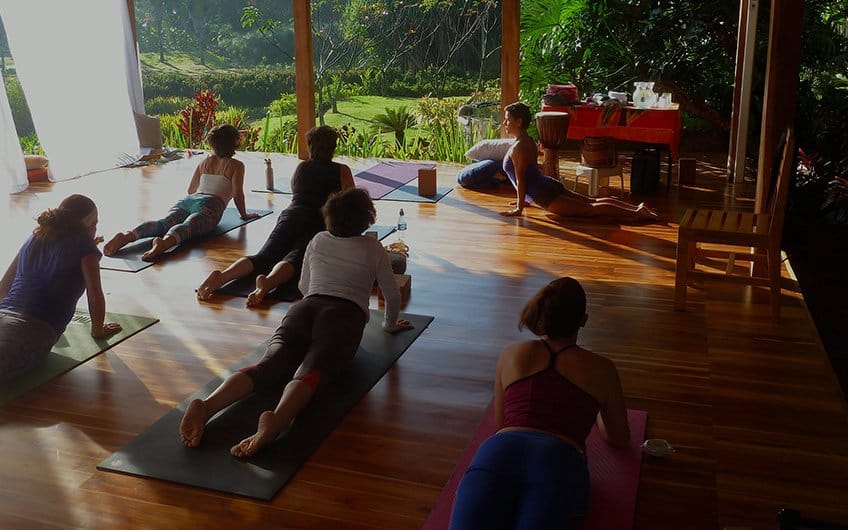 Yoga Hotels
It is no secret that nowadays the yoga practice is one of the elements that provides a great dose of peace of mind and is an exercise which also helps in the job of maintaining a slim body and a good-shaped mind. Many visitors like to do yoga and get yoga practice when they visit this piece of land.
This has taken to great quality yoga hotels in Costa Rica offer guests a selection of yoga courses and retreats in some particular locations. At these hotels, you may begin your day with sun salutations or practice the plank pose under the evening sky.
For example, there are some jungle-locked lodges such as Macaw Lodge or Nicuesa Rainforest Lodge in the Osa Peninsula with a covered yoga platform located just at the edge of the Golfo Dulce.
There are many beachside hotels too which have excellent yoga retreat packages along with surfing opportunities such as Harmony Hotel located in the famous and relaxing area of Nosara and Flor Blanca in Santa Teresa beach.
The Costa Rica yoga hotels tend to focus on the health and wellness of its guests, one of the main reasons of why they often have healthy / organic dining options for detox while staying in a tranquil environment. Some hotels in Costa Rica offer daily yoga classes while others specialize in weeklong retreats. Most courses are open to all skill levels.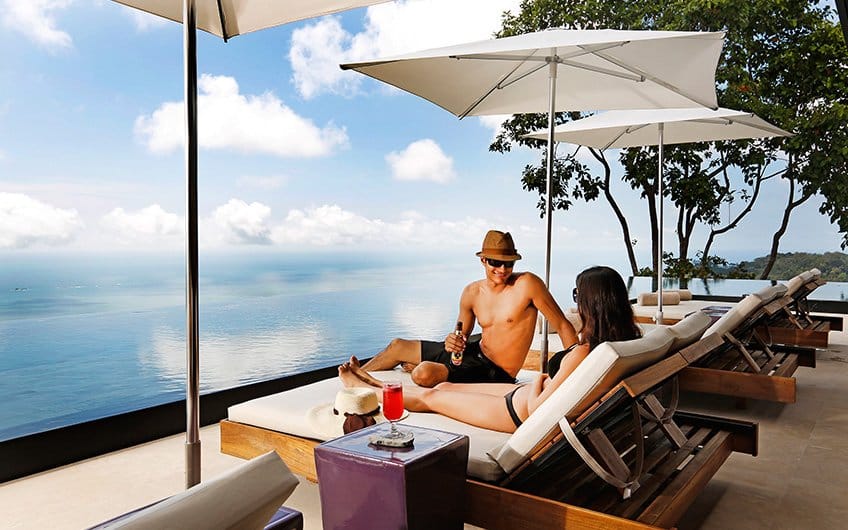 Costa Rica Adults-Only Hotels
Get a break from the daily grind in a kid-free environment, with all the features and services designed particularly for a grown-up getaway, whether it be a romantic getaway or a trip with a group of friends.
No matter what you are looking for; either the beach weather or the volcano experience, adventure or relaxation, you may find an adult-only hotel within those areas or attractions. This selection of hotels is ideal for couples that want to be vacationing in Costa Rica in a refined atmosphere where you and your couple can find something to fit your ideal romantic getaway in our pristine destination.
Guests privacy is mainly the hotel priority, its design and the staff focus show the importance they bring for their guest's experience at Flor Blanca. Most of those adult-only hotels have under 30 rooms, or even fewer. This allows them to focus on providing excellent, personalized service to their guests.
For couples, this may be a romantic private candle light dinner or a sensual couple's massage on a private outdoor set up as you can experience it at Kura Design Villas located in the tranquil and lush beach area of Dominical in the Central Pacific of the country. The staff at these hotels is always happy to arrange something special for you and your couple.
Disconnect in the jungle at Pacuare Lodge or enjoy the Manuel Antonio nightlife while staying at Gaia Hotel & Reserve or Makanda by the Sea. Get to know other guests at the swim-up bar or snuggle up in your own private plunge pool nestled in the jungle. These thoughtfully designed hotels allow you to be as social or private as you wish. You can find a wide variety of these hotels in Guanacaste Costa Rica.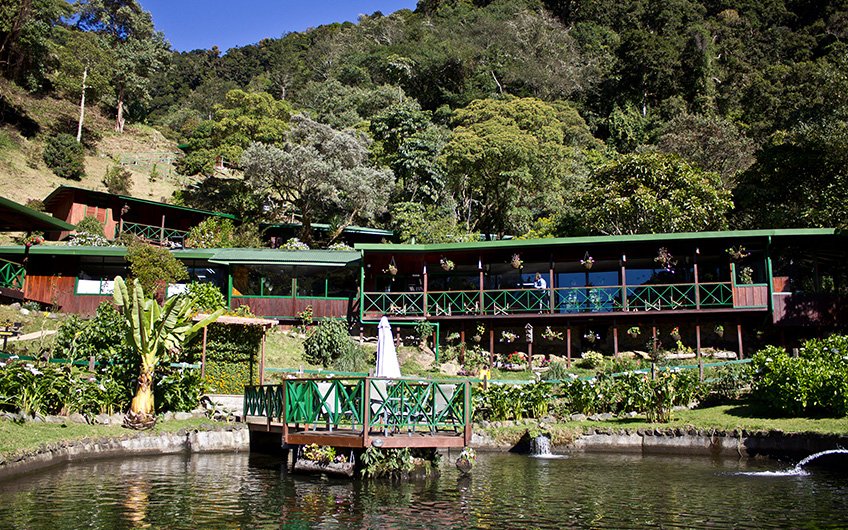 Costa Rica Sustainable Hotels
Costa Rica is one of the most eco-sensible countries in the world, so you got your choice of unique eco-lodges throughout the country. So, there are eco-hotels for eco-tourist or eco-conscious travelers seeking to have a unique eco-vacation while leaving a positive footprint on the places and people that are visited.
Usually located in smaller towns, these hotels are very welcoming and allow you to be very close to nature, its sounds, smells, colors and shapes. Whether you wish to stay along the edge of the rainforest or the beachside, or both as you can experience at La Cusinga Lodge. There are huge chances you will be able to find a great place to stay.
Eco-lodges sometimes even run on solar power, and these lodging options often cater to people who want to do yoga on the forest like Macaw Lodge or at the Costa Rica beaches, go hiking in the cloud forest of El Silencio Lodge or surfing along the coast. Eco-lodges also regularly serve local cuisine and healthy meals, they offer views that are unlike any other.
These type of places make guests live such an authentic experience and make them feel so comfortable that sometimes they don`t want to leave, such is the case for those who visit Pozo Azul in Sarapiquí.
Now, just because a hotel is near a bunch of trees, calling it an eco-lodge does not make it so. Many small inns, little hotels and lodges around the world have appropriated the buzzword, but very few actually are ecolodges in the truest sense. It is very different in Costa Rica.
This is one of the few countries that has a certification program in place. Since 1997 lodges have had to meet certain standards enforced by the Costa Rican Tourist Board to receive from one to five-star rating.
Costa Rica is a country of fantastic natural beauty and delicate ecosystems. Some hotels in Costa Rica have led the way in implementing policies that seek a better balance with the environment and community. These properties have taken steps to significantly reduce waste, toxicity, and consumption of resources such is the case of Trogon Lodge, a hotel located in the mountainous area of San Gerardo de Dota.
Many have developed programs in areas such as recycling, reforestation, and environmental education. For the conscientious traveler, these accommodations offer some of the best places to enjoy a mid-range or Costa Rica luxury vacation with minimal environmental impact.
One of the most luxurious and sustainable of the bunch is Lapa Rios, which the certification board calls "a model ecotourism project". The five-star-certified lodge has 17 low-impact bungalows on a tropical rainforest private reserve and emphasizes the importance of sustainability to both guests and employees.
The ultimate way to arrive to another five-star-certified ecolodge is by doing some white-water rafting in. This way is how you access the Pacuare Lodge, which sits on the banks of the river that receives this same name by the Mountains of Talamanca.
As example of sustainability, the local Cabecar Indians where the ones that crafted the cabins of the lodge, and there is a hotel's compromise of reintroduce the monkeys in the surrounding forests, just to mention some of the many examples of its commitment to maintain the sustainability.
There are many more lodges and small hotels where locals are trying to left a positive footprint on their communities and the environment, beyond the big lodges. They may not have the resources to pump into big initiatives like the larger lodges, but they are still worthy to give them a try.
We hope this information is useful to you, as you can now know a little bit better how to expect when coming to Costa Rica, in terms of lodging and accommodations. As you could see, the country offers different options for all likes and desires, just to satisfy everyone's needs.
From the San Jose Costa Rica small hotels, that work as great options to know the city, to the most visited ones in Liberia Costa Rica as part of the quoted area of Guanacaste, the lodging options are (almost) infinite, and surely you will find the best places to stay for your Costa Rica travel.
If you have a comment or a doubt, please leave your comment below! We will love to hear from you!