---
January 25, 2016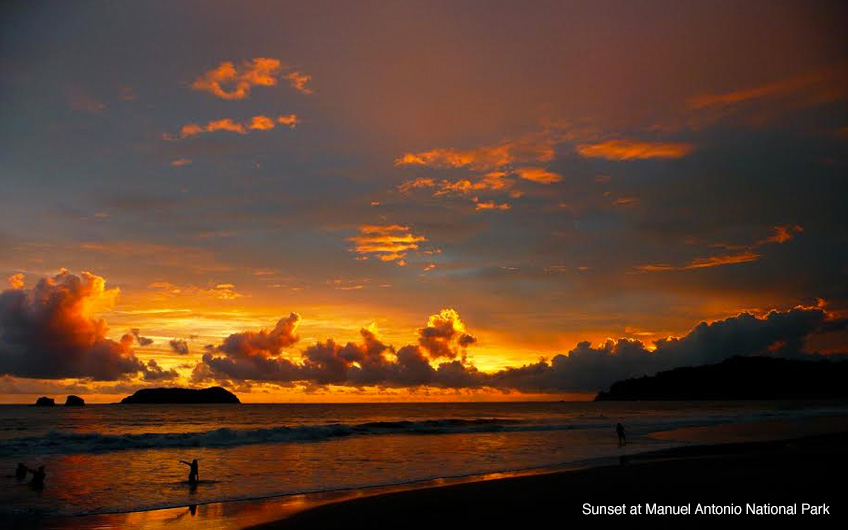 On December 18th, 2015 Costa Rica received its 1 millionth U.S. tourist. What a great news! It was the first time that more than one million U.S. tourists arrived in Costa Rica in a single year, and hopefully not the last.
According with the Tourism Minister, one of the reasons for the growth in the number of U.S. tourists coming to Costa Rica is the airline strategy made by the Tourism Board and the new agreements with U.S. airlines which are offering more and more options to flight to Costa Rica.
The 1 millionth U.S. tourist was one of the members of a Washington state family, who planned a two-week holiday in Costa Rica Family Vacation Package as a Christmas gift.
But this was not surprising.
Family vacations are very popular in our country, and during the last years Costa Rica has been named several times as one of the best family destinations in the world. Things like its security, hospitality and natural beauty are some of the reasons why families love to spend their time together in this small piece of paradise.
But what are the most popular things that families do during their Costa Rica family vacations? Here are the Top 3 Attractions they visit:
La Paz Waterfall Gardens: Located 1 hour away approximately from San Jose, this private eco-park offers 3.5 km of walking trails, 10 animal exhibitions and 5 impressive waterfalls. The tour is primarily self-guided, but there are bilingual guides available in case you prefer to be accompanied.
Manuel Antonio National Park: This National Park is one of the most visited attractions in Costa Rica, and families love it due to its amazing wildlife and the possibility to finish the hike with a relaxing time in a white sand beach.
Arenal Natura Ecological Park: Arenal is one of the most popular destinations in Costa Rica, and Arenal Natura Eco Park is a perfect place to enjoy with children. In a two-hour walk it is possible to visit a frog garden, a crocodile and caiman lake, a snake garden, a turtle pond, and several natural trails.
Leave a Comment