Where is Costa Rica located?
Costa Rica's privileged location in the center of the American Continent, is the main reason for its varied biodiversity. Flanked by oceans on either side, and part of the isthmus that connects North and South America, this biological bridge allows for the migration of species to and from the continental masses.
Costa Rica Protected Area Map
You might have heard about Costa Rica´s natural wonders, and it has piqued your interest and curiosity. Its surface area is only 19,730 square miles; however, this small country boasts a variety of rivers, plains, mountains, valleys, volcanoes, beaches and protected areas. Roughly one fourth of its area is protected. This includes Costa Rica national parks, reserves and refuges, mostly government owned but also privately funded. The main objective of this effort which began in 1970, was to preserve the biodiversity of the country's flora and fauna.
The National Park System protects one of the 20 countries in the world with the most biodiversity. Hundreds of species of mammals, reptiles, amphibians, birds, insects and plants are unique to Costa Rica, an isthmus connecting two continents. Additionally, this system provides a space for biologists and other scientists to study endangered species, and support local economy by having infrastructure to allow for tourists to visit with minimal impact. To sum up, grab your hiking boots and camera and start checking these destinations off your list.
National Parks, Reserves and Protected Areas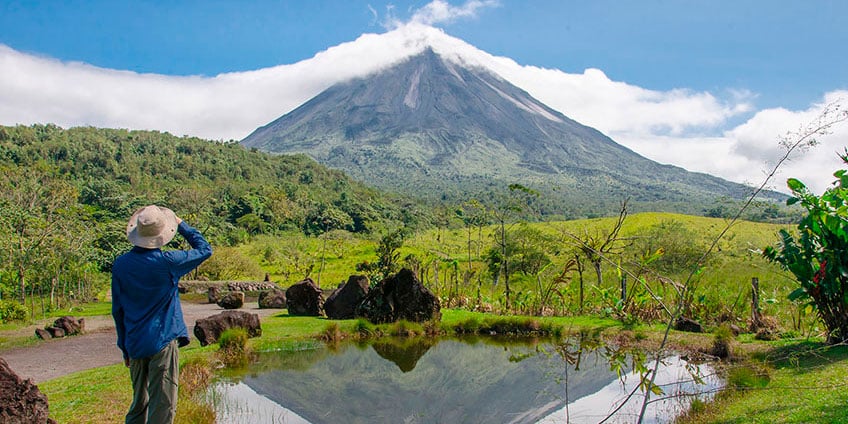 Arenal Volcano National Park
Its imponent, impressive shape towers over the town of La Fortuna, located in the Northern Central part of the country. The Arenal Volcano, which is part of the Tilaran mountain range, as well as a second volcano, known as Cerro Chato, which has a lagoon in its crater, are part of this park. For many years, the Arenal Volcano Costa Rica, known for its almost perfect conical shape, was active, and it attracted visitors wanting to catch a glimpse of its hot rocks and lava.
It has been dormant for a few years now, and visitors to the park can enjoy birding and observing other fauna, such as capuchin monkeys, deer, coati and snakes. Beautiful verdant fauna includes orchids, bromeliads, heliconias and ferns. There are exciting activities in the surrounding areas such as biking, hanging bridges, tubing down the river, relaxing in hot springs, exciting ATV adventures, horseback riding and much more.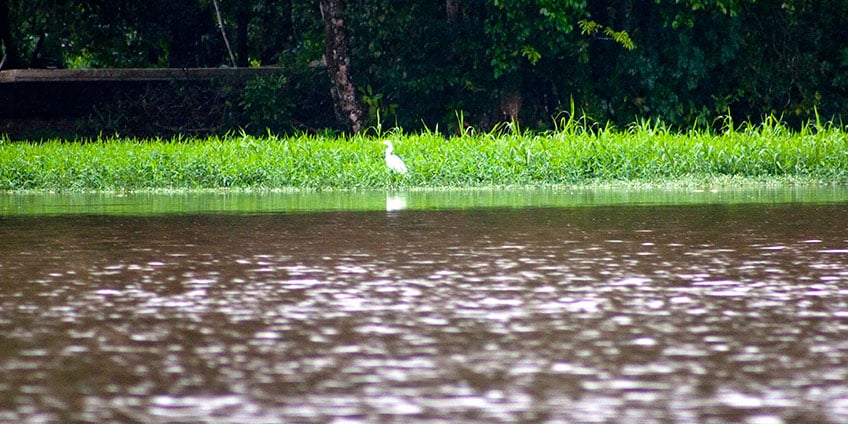 Barra del Colorado National Wildlife Refuge
One of the most remote areas in the country, only accessible by boat or plane, the main attractions for visitors here are fishing and enjoying great birdwatching. The refuge protects 92,000 hectares that range from beaches on the Northernmost Caribbean to estuaries, rivers, lagoons and tropical rainforests further inland.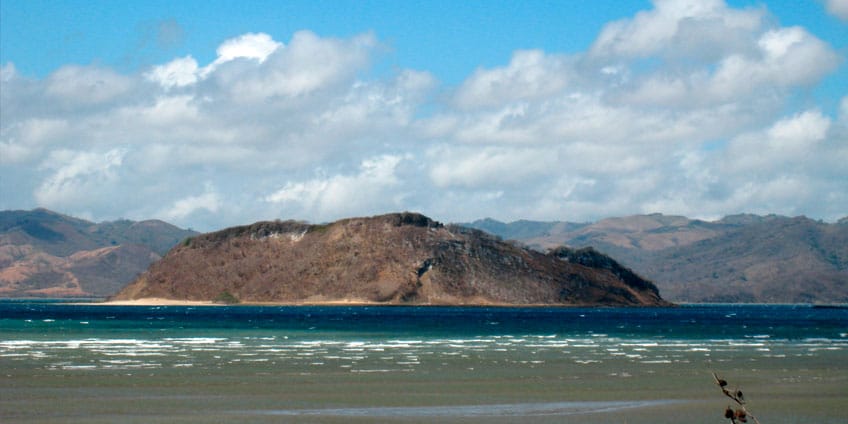 Bolaños Island National Wildlife Refuge
Nesting site for Brown Pelicans, American Oystercatchers and Magnificent Frigate birds, this is a special place for birdwatchers. The smallest protected area in the country, only accessible by boat, departing from Puerto Soley, a small fishing village in Guanacaste Costa Rica. Due to its fragile biodiversity, visitors are only allowed April through November. You need permission from the park service to visit, otherwise boats will circle the island without disembarking.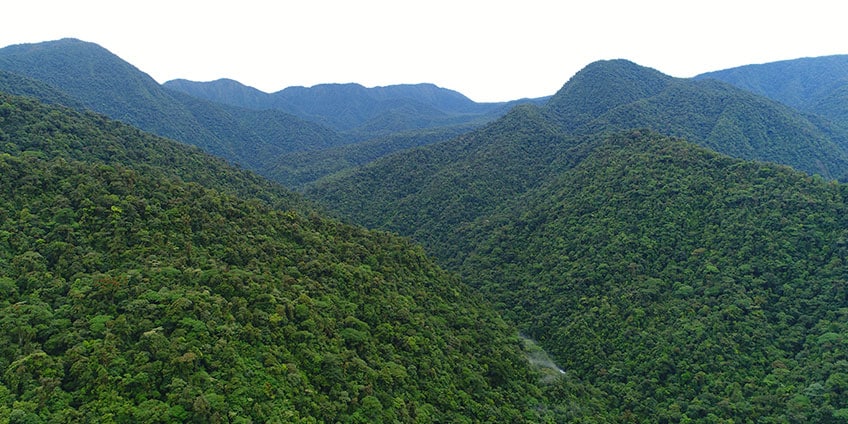 Braulio Carrillo National Park
If you are travelling from the central valley to the Caribbean Coast, the highway will traverse this protected area of over 100,000 acres, ranging from high-altitude cloud forests in Costa Rica to lowlands tropical forests. Just the views of the dense forest from the road are spectacular. If you'd like to explore its hiking trails, the company of a guide is highly recommended, as it is easy to get disoriented in its lush forests, and sometimes foggy climate.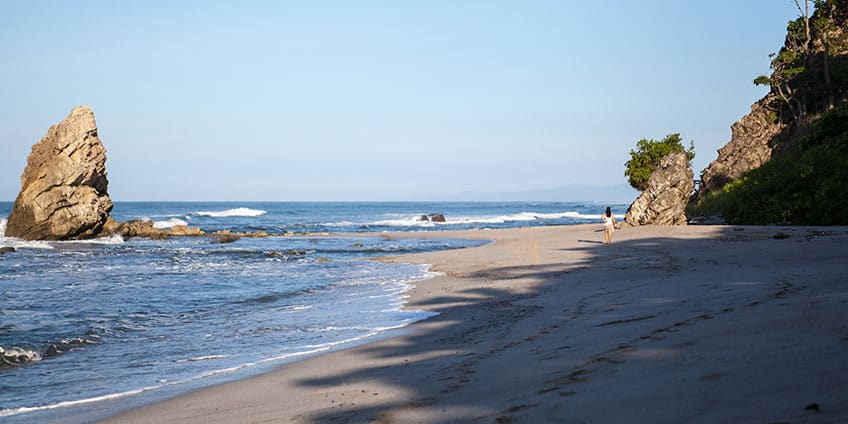 Cabo Blanco Absolute National Reserve
Cabo Blanco was the first protected area in Costa Rica, designated in 1963. Located on the tip of the Nicoya Peninsula, it has two trails which can be explored, one leading to the beach. Howler and capuchin monkeys are easy to spot, as well as coati and deer. Plan a day trip when staying in the Montezuma, Mal Pais and Santa Teresa area.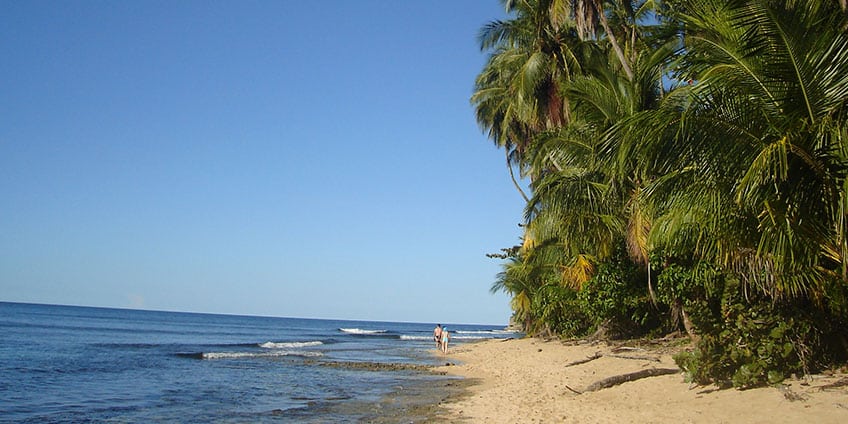 Cahuita was set up to protect the largest coral formations on the Caribbean coast. Snorkeling can be done to explore the reef, and you must be accompanied by a guide due to protect the ecosystem. Apart from the marine trail, there are hiking trails, or you can just enjoy the beach.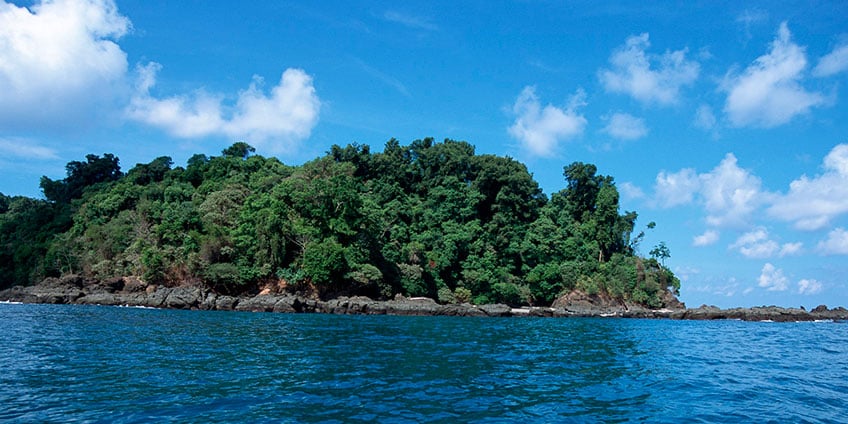 Caño Island is located about 12 miles from Drake Bay, on the Osa Peninsula. Snorkeling and diving are its main attractions, and it takes about 45 minutes to get there by boat. During the journey, you may spot turtles and dolphins.
Chirripo is the highest peak in the country (12,530 feet), located on the Talamanca mountain range. The most popular attraction is climbing its peak, a walk of over 12 miles, normally split into two stages. The first takes 6-7 hours, where you overnight at a simple refuge inside the park, to continue the last 2-3 hours early the next day. Eventually, your reward is amazing views of both coasts on clear days as well as lakes, plateaus and forests.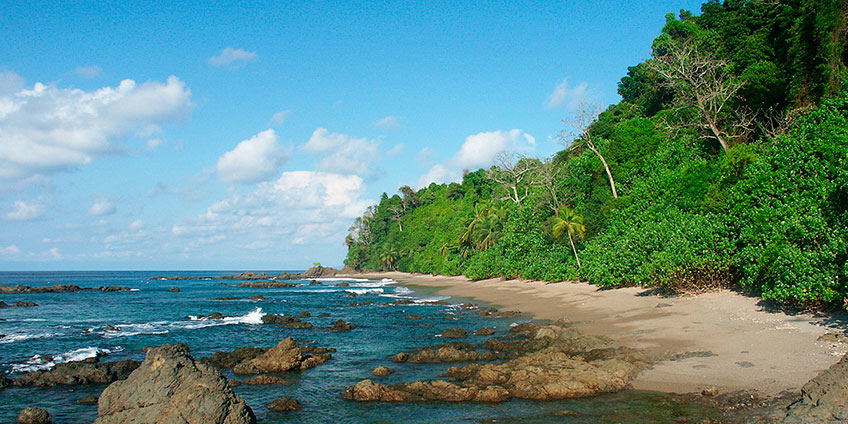 Corcovado boasts 25-30 ecosystems, hosting the largest population of jaguars, pumas, tapirs and scarlet macaws. This verdant jewel in the Southern Osa Peninsula deserves some time for exploration. Due to remote location, a stay in nearby Drake Bay and Corcovado neighboring towns is the best option.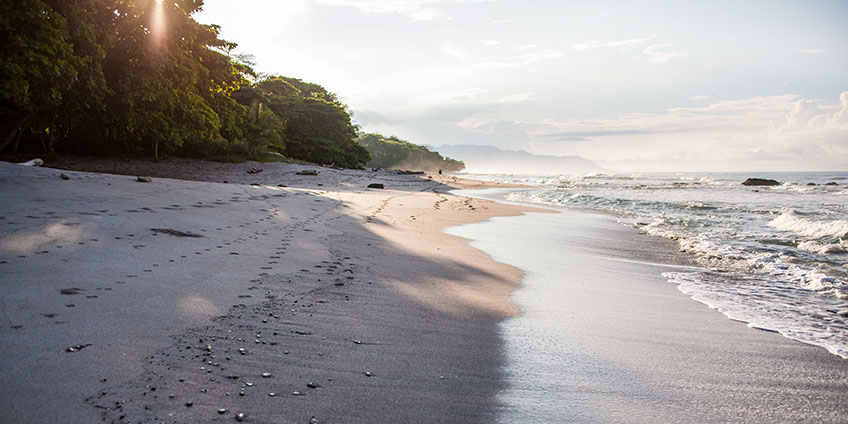 Curu National Wildlife Refuge
This privately-owned reserve in the Nicoya Peninsula is a perfect day trip when staying in Santa Teresa. It protects a beach area, mangroves, rivers and forest.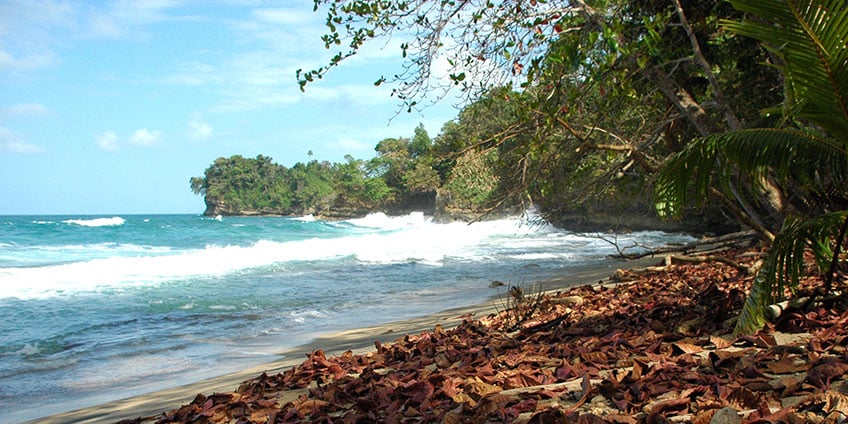 Located in the southeast Caribbean coast of Costa Rica, its most important ecosystems are beaches and wetlands. Guided tours allow you to observe the nesting of leatherback sea turtles February through May. Other activities include: walks on the beach, snorkeling to explore the coral reefs, horseback riding and walks through the forest. Stay in the Cahuita or Puerto Viejo area to be close to this refuge.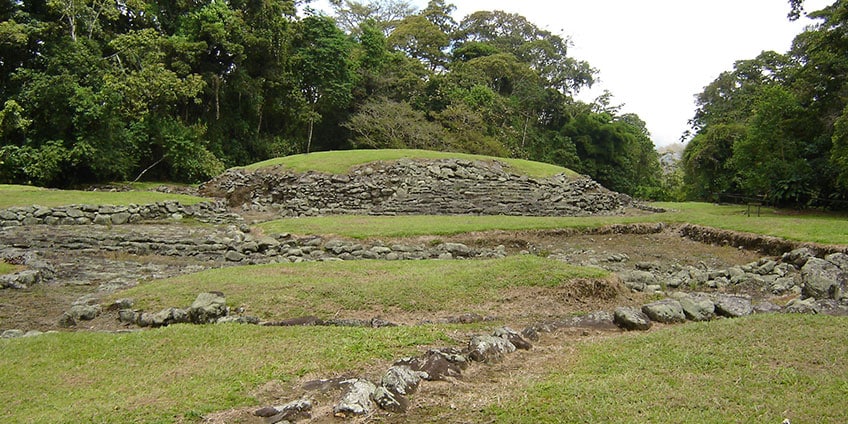 Guayabo National Monument
Guayabo is the most important archaeological site in Costa Rica, located at the base of the Turrialba Volcano in the province of Cartago. Exploring the trails can take about an hour, a bit longer if you opt for a guide to accompany you and explain petroglyphs, carvings and aqueducts. In its peak, approximately 800 A.D., there were 10,000 people living there, and the reason why it was abandoned is still not clear to researchers.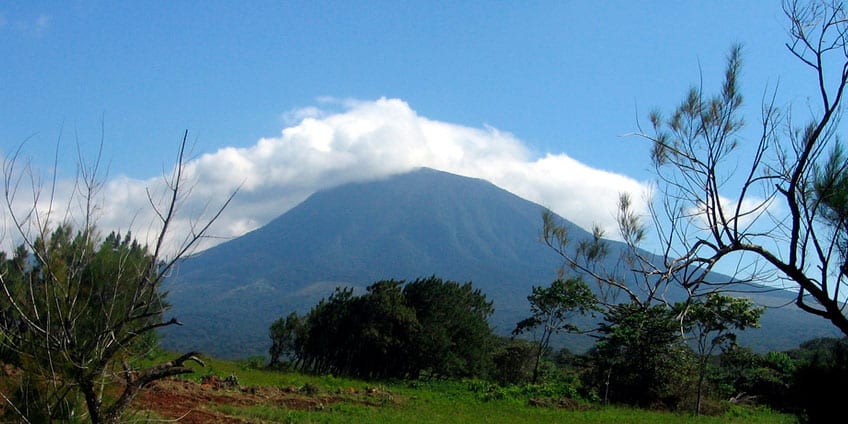 Guanacaste National Park
This park was created as a conservation corridor connecting Santa Rosa Park with the Orosi and Cacao Volcanoes facilitating seasonal migration of several species of insects, birds and mammals. Birdwatchers and nature lovers can find magpies, parakeets, hawks, howler and capuchin monkeys, deer, bats and more during their Costa Rica vacations.
This park is easily accessible from the Central Pacific, and even close enough to San Jose for a one-day trip. It is very close to Jacó Beach too. Its transitional forest, creating a biologically diverse area protecting species from dry to tropical forests. Protecting the basin of the Tarcoles river, a popular observation points for crocodiles. Birdwatchers can find scarlet macaws, toucans, herons and more. Importantly, this park boasts several trails to explore, and was the first national park to include an accessible trail for handicapped visitors.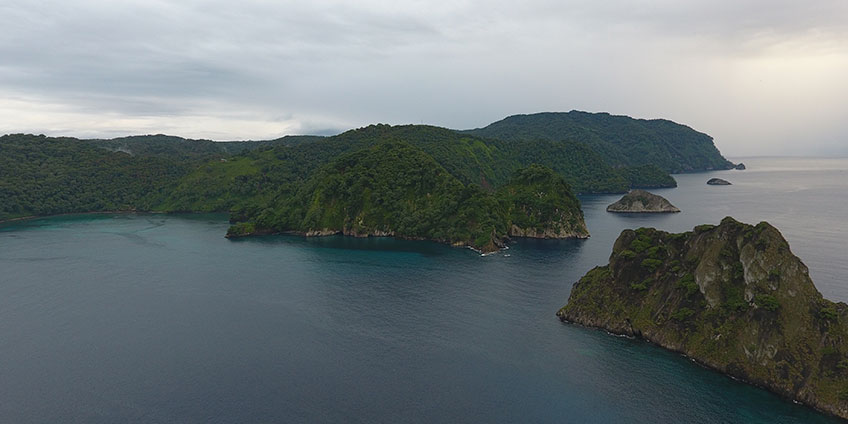 Cocos Island National Park
This World Heritage site is a must visit destination for certified scuba divers for the observation of hammerhead sharks, giant mantas, rays, whales, dolphins and more. Jacques Cousteau famously named it the most beautiful island in the world. The 36-hour Costa Rica trip is operated by private boats that offer several dives a day around the island during their 10-day excursion.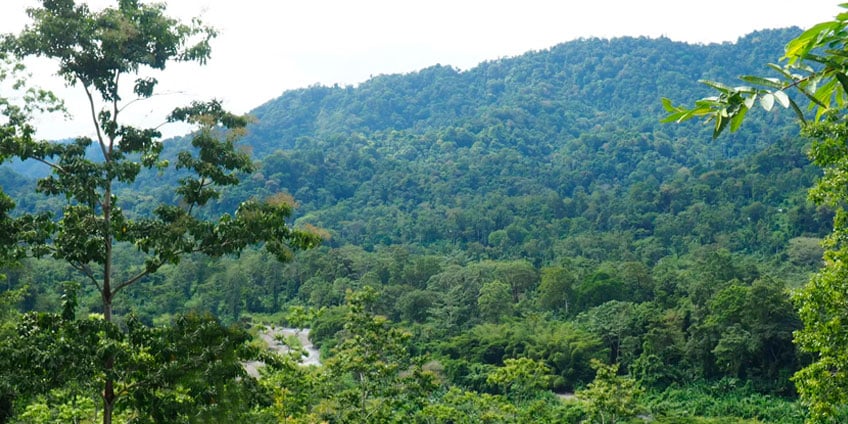 Hitoy-Cerere Reserve
This reserve located in the province of Limon protects a remote section of unexplored rainforest. Access is difficult to the unpaved roads and heavy rains, and is only recommended for the most avid naturalists or birdwatchers staying in the coastal town of Cahuita.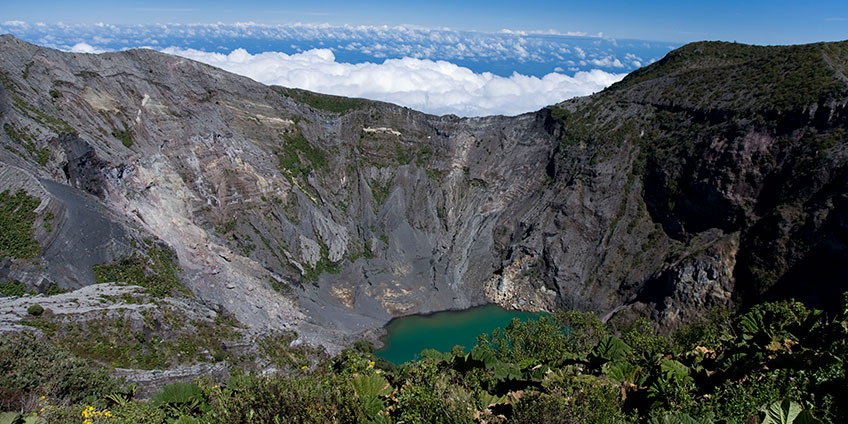 As you get closer to the entrance of this park in the province of Cartago, you'll start to see the change in vegetation and you might get a whiff of Sulphur in the air. The tallest volcano in Costa Rica, Irazu is active, and occasionally surprises residents of the central plateau with ashes carried by the wind. On a clear day both oceans are visible, and the lagoon that forms on its main crater can sometimes look an iridescent green. This is an easy day trip that may fit perfectly into your Costa Rica vacation package while staying anywhere in the Greater Metropolitan Area.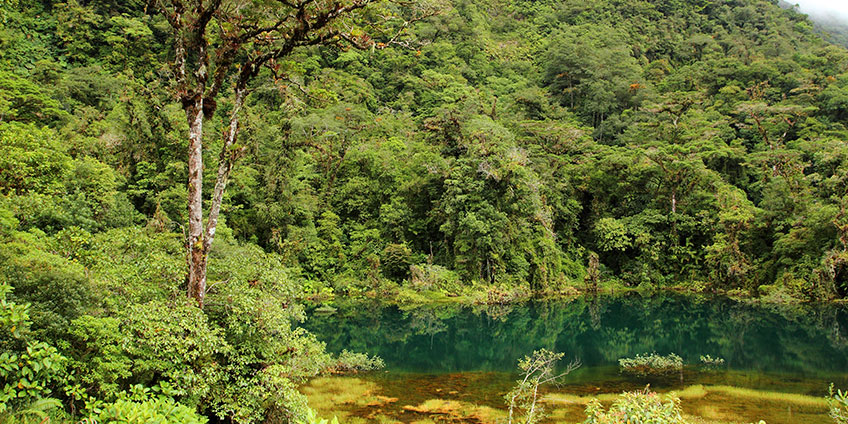 Juan Castro Blanco National Park
Known as "Park of the Waters", this is where many rivers are born, including the Platanar, Toro, Aguas Zarcas, Tres Amigos and La Vieja. Located in the province of Alajuela, you can stay in the town of Zarcero to visit this park. Guides are recommended since trails are still being built.
La Amistad International Park
La Amistad is a special protected area, created by both the governments of Panama and Costa Rica. It was declared Worldwide Heritage site by UNESCO and is the largest park in the country, preserving 479,000 acres. Its surrounded by other protected areas and getting there can be tricky but rewarding for adventurous hikers as almost two thirds of the species in the country are found here.
Las Baulas Marine National Park
Baulas is the name in Spanish for Leatherback Turtles, and this park was created to protect their nesting sites. Stay in the Tamarindo beach, Playa Grande areas in Guanacaste and explore beautiful Costa Rica beaches inside this protected area.
This is one of the most popular park for tourists to visit. Its sandy white beaches, easy access and location in the Costa Rica Central Pacific coast, close to many lodging and dining options make it a must visit destination. It has been featured on many worldwide lists as one of the most beautiful beaches in the world. Local fauna knows they are well protected, and monkeys will rummage through your belongings for goodies, so be aware, and don't feed them, no matter what they say!
Marino Ballena National Park
This park on the Southern Pacific coast protects beaches (Ballena, Uvita and Pinuela), mangroves and marine habitats. Named for whales that can be seen during their migration periods from the coast, this park attracts visitors who can hire local boats to go out on the water for a closer look at these gentle giants. Probably the most amazing spectacle in the area can be seen from above, either from up in the hills overlooking the coast, or while flying over the area. The stretch of land and rock surrounded by water forms a perfect giant whale's tail.
Monteverde Cloud Forest Reserve
Monteverde is about a four-hour drive from the Central Valley, on the Tilarán mountain range. Considered a must-see destination on your adventure, the cloud forest covers about 180 square miles and it was named one of the seven wonders of Costa Rica. Its biodiversity includes the largest number of orchid species in the world and 91 species of migratory birds including the famous quetzal. There are marsupials, bats, primates, felines and wild pigs. Lodging and dining options in the town of Monteverde range from hostels to luxury hotels, home style cafeterias to fine dining.
La Cangreja National Park
The name of this park can be misleading, meaning "the crab" in Spanish, it is named so because of its shape when seen from the air. It is not located on the coast but in the town of Puriscal, in the province of San Jose Costa Rica, where its inhabitants joined forces to create the protected area decades ago. There are several water sources, waterfalls, and a birdwatching observatory. It is located about 90 minutes inland from the coastal town of Jaco Costa Rica, or a bit over two hours from San Jose Costa Rica.
Los Quetzales National Park
One of the newest protected areas, created in 2006, is located in the district of Dota in the province of San Jose Costa Rica. One of the most beautiful, lush areas in the country, the objective of this area is to protect the Savegre River as well as the habitat of the endangered Resplendent Quetzal. There are lodging options in the San Gerardo de Dota area. Drive from San Jose can take over two hours depending where you are taking off from and traffic times.
Ostional National Refuge
This reserve in Guanacaste Costa Rica protects the nesting sites for the Olive Ridley Sea Turtle. They arrive from July through December. Stay in the Nosara and Tamarindo areas for easy access or near Liberia Costa Rica if you prefer to stay closer to the Daniel Oduber International Airport.
The biggest attraction for visitors to this park located in the valley of the Tempisque River is birdwatching. Even in the driest seasons, water is always available here, so migratory and resident bird species flock to the area. You can explore this park by renting a mountain bike, or you may enter by boating up the River, boarding a boat at the Puerto Humo dock. Tour may be done while staying in the Nicoya Peninsula area, as well as the worldwide famous Guanacaste beaches.
Piedras Blancas National Park
Located in Golfito, the Southern Pacific Coast, this park was created to protect the last tropical rainforest in the area as well as the basin of the Esquinas River. Birdwatchers can spot scarlet macaws, toucans, kingfishers, herons, parrots and more. The dense forest is also home to howler and capuchin monkeys as well as jaguars. You can stay in the Golfo Dulce, in Golfito itself or across the Gulf in Puerto Jimenez.
Poas Volcano is active and as of April 2017 closed to visitors due to its latest eruption and emission of gases and ash. Located in the province of Alajuela it was one of the most popular National Parks to visit due to its easy access from any point in the Greater Metropolitan Area. The main crater and lagoon as well are impressive sites on a clear day. There are activities close to the park itself, such as a canopy tour, a visit to the La Paz Waterfall Gardens as well as a Coffee plantation tour.
This extensive park in Northwest Costa Rica includes two volcanoes (Rincon de la Vieja and Santa Maria), it protects several rivers, and boasts waterfalls, mud pits, hot springs and more. There are two trails to explore, the Las Pailas circuit is the most accessible at under two miles. The activity of the area is well represented on this trail, and you can experience volcanic vents emanating gases, bubbling mud and pools and geysers. It is possible to visit the area as a long one-day tour from the coast in Guanacaste Costa Rica, or you can stay in one of the diverse lodging options adjacent to this protected area.
This is one of the protected areas you may visit in the Monteverde cloud forest area. This private reserve was set up by the community in the early nineties, and they have set up five trails as well as an observation deck. On a clear day, the view is majestic, including the Gulf of Nicoya dotted with islands, as well as several volcanoes including the Arenal, Tenorio, and Rincon de la Vieja.
Santa Rosa National Park
The main attraction in the oldest national park in the country is a museum called "La Casona" where several historical battles took place. This park located in Guanacaste protects tropical dry forest in Costa Rica and has several trails and beaches to explore. There are camping grounds on the park, and you can also stay at any of the nearby beaches such as Tamarindo Costa Rica and Flamingo. The park also has two beaches where Olive Ridley Sea Turtles come to nest, Nancite and Naranjo. To visit Nancite you need permission from the park rangers, and it takes a hike to get there, if you are lucky to witness the arrival of hundreds of turtles it will be well worth the effort.
Tapanti National Park
Tapanti is in the province of Cartago, and it can be explored as a day trip if you are staying at the Greater Metropolitan Area. It protects diverse ecosystems due to its varied altitude, from cloud forests to moors and swamps, as well as several rivers. Park has three trails to explore, be sure you are prepared for rainy and muddy conditions.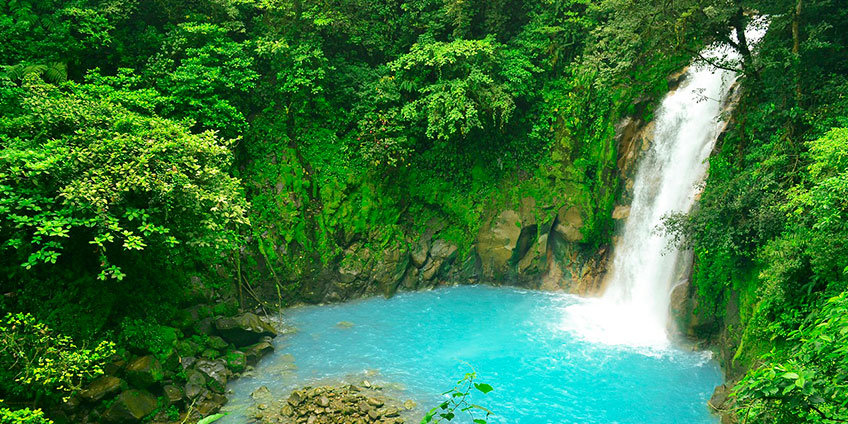 Tenorio Volcano National Park
This park is best known for the Rio Celeste River in Costa Rica that runs through it, its impressive light blue waterfall draws many visitors to hike its trails. Located in the Northern Plains of the country, you can do a day trip while staying at the La Fortuna/Arenal area, or stay close to Tenorio at one of the varied lodging options in the area.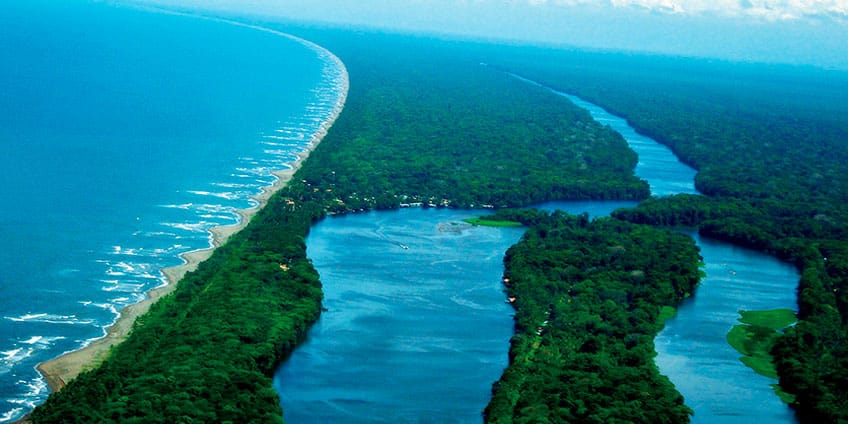 Tortuguero National Park
The name Tortuguero can be roughly translated to "Land of the Turtles". Located in the Northern Caribbean of Costa Rica, this Park was established in the early 1970's. It attracts locals and tourists from around the world to see its diverse flora and fauna, most famously the sea turtles that come to nest and hatch in the area.
Turrialba Volcano National Park
Turrialba is in the province of Cartago and has recently been very active. It shares a base with the Irazu volcano, and is therefore considered its "twin" volcano. It has been closed to visitors several times in the past few years, its ashes reaching as far as the coasts. It is a beautiful lush area of the country worth visiting even if you don't make it to the top.
In conclusion, experiencing volcanoes, rainforests, tropical beaches and flora and fauna in its natural environment will be a fun, exciting learning experience for you and your family, and it will enhance your respect for the environment. Include these protected areas in your Costa Rican vacation packages and cleanse your lungs, brighten your eyes with verdant scenery, and appreciate what the natural world offers.