---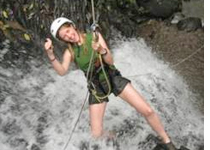 If you have visited Costa Rica you have probably heard some local saying "ok Pura Vida" and you probably have no idea what this mean, but don't worry is nothing bad, in fact is the opposite of bad.
"Pura Vida" means pure life and is the way from the "ticos" to say enjoy life to the fullest, it's "going great" and we are thankful that you are around. It can be use as a greeting and a farewell, to express satisfaction. When you visit any place here you should make sure you tell your Costa Rica travel agents to teach you how to use it.
There is an urban legend that says back in 1956 a film called Pura vida came to Costa Rica from Mexico, directed by Gilberto Martínez Solares and because in the picture the expression was often used as eternal optimism it stocked around for the Ticos. In 1970 it became a nationwide expression until these days.
The "Pura Vida" phrase has become so famous is Costa Rica that many hotels have used as a brand to bring people over and some national newspapers have used to call their culture section. Pura Vida is a way to say everything in Costa Rica is alright.
Also not long time ago the government used Costa Rica is Pura Vida as a motto to bring people together and to find tourist that with the motto will trust Costa Rica as their vacation destination. When you get the feeling and the contact with nature you will feel you are in a truly Costa Rica adventure travel living life to the fullest and enjoying the Pura Vida.
What exactly are you waiting for? Come to Costa Rica explore the mountains, the beaches but mostly get in touch with the local people and you will bring back to your country an enormous positive vibe, you know what that vibe is called? The Pura Vida vibe.
Leave a Comment
---
Post Comment