---
---
There are few countries in the world that offer so much in such a little space. There are two oceans, an array of volcanoes, dozens of different micro climates, beautiful rivers, lakes, and some of the greatest diversity of flora and fauna. Saying there is a lot do is an understatement, but within just 14 days you can discover sights that will dazzle your eyes.
Costa Rica is located in Central American, covering territory of only 51 100 square kilometers, it has too much miles to explore, and we are not going to say that there is a minimum of required days to explore, but depending on your desires, it could take longer.
The goal of a trip, is that you maximize your time in the country, so you know at least something about culture, attractions, taste the typical Costa Rica food and more.
Touristic Places in Costa Rica
---
Central Valley: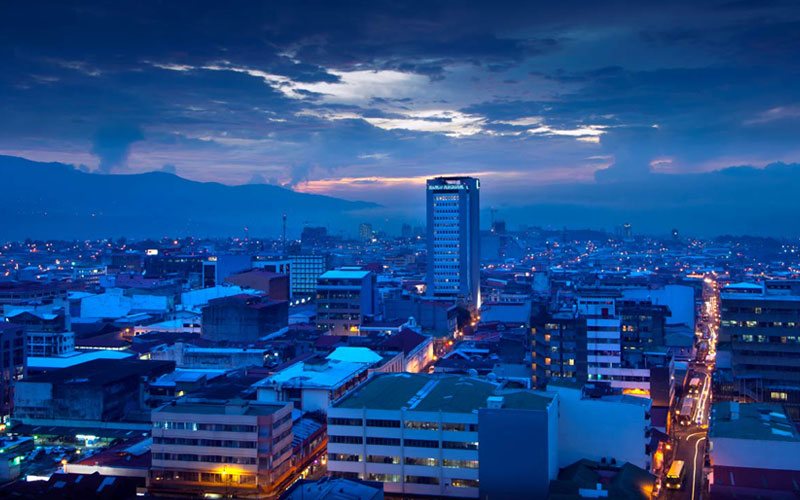 It is where most of the Costa Rican population live and where there is the Juan Santamaria International Airport located. We always recommend to stay in one of the San Jose hotels, the first night if you arrive late at night or if depart early in the morning.
On the Central Valley we have a lot of activities to do, and you can take one-day tours if do not want to stay out of the city.
---
North Pacific: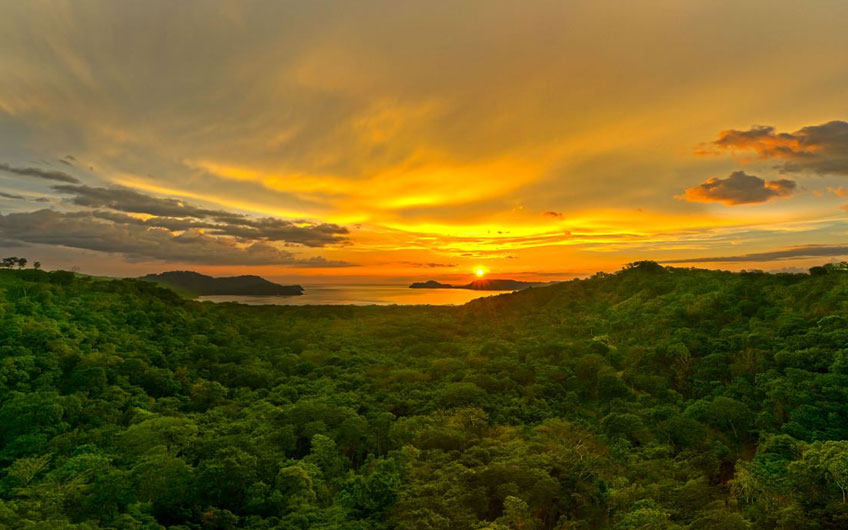 Most of the all-inclusive family resorts you are looking for are located in this province of Guanacaste, where is the second international airport, Daniel Oduber in Liberia. Additionally, many water sports such as surf and scuba diving can be practiced there. Most of the travellers usually set everything on their Costa Rica adventure tours packages to end their trip on one of its beaches, like Tamarindo beach, for example.
---
Central Pacific: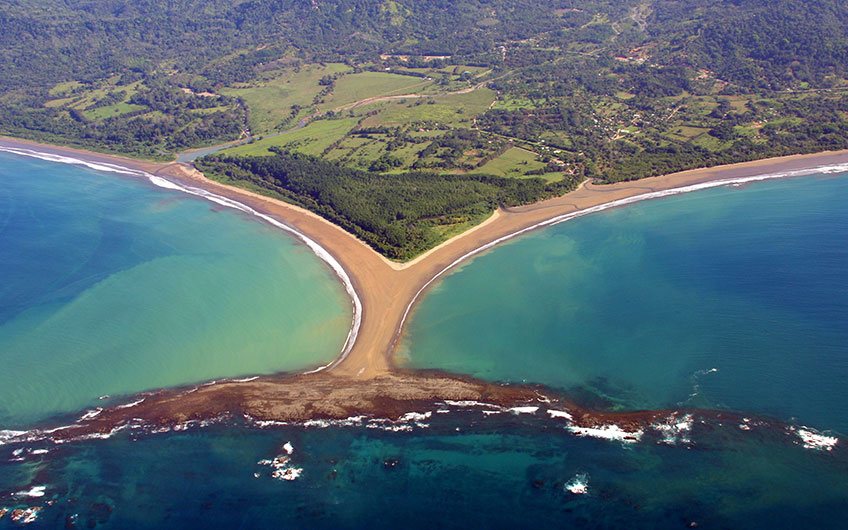 It has important attractions like the famous Manuel Antonio National Park that is well known for its biodiversity and beautiful beaches. Also, if you want to stay closer to the capital city then the Jaco beach area is part of the Central Pacific and it is one of the best spots for surfing as well as Playa Hermosa, world known for its well-known surf competitions.
Your family trip to Costa Rica can be perfectly spent there, as you will have different and varied hotel options, with easy access to beautiful beaches and surrounded by lush nature.
---
South Pacific: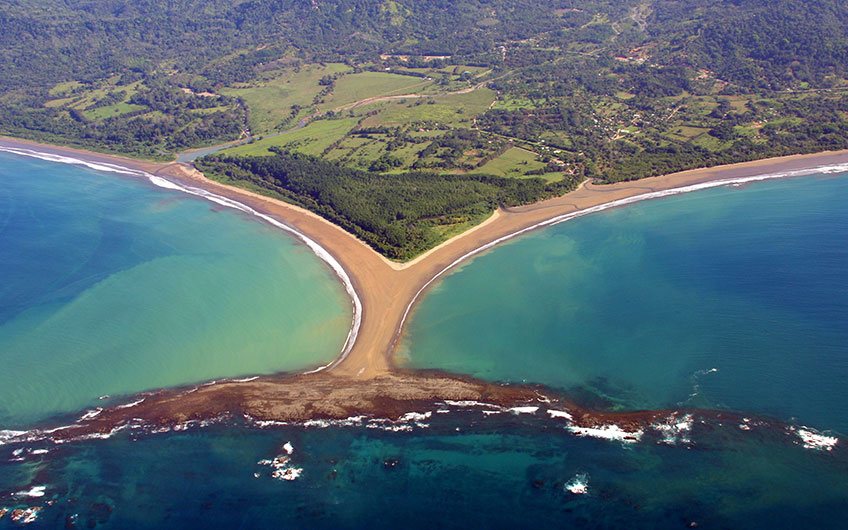 This incredible place is home of almost the 50% of our country's biodiversity, you must visit Corcovado National Park when you come to the country. The easiest way to get there is by plane, due to the driving distance between the area and the other touristic places.
The wildlife there is incomparable, it is the place where you can easily see more animal species. Dominical and Uvita are located between the South and Central Pacific, it is a very quiet place where you can rest off.
You must remember that from August to October you will have the chance to see there the impressive whales surrounding the Costa Rica Pacific beaches, it is the best season and best place for it.
---
Caribbean side: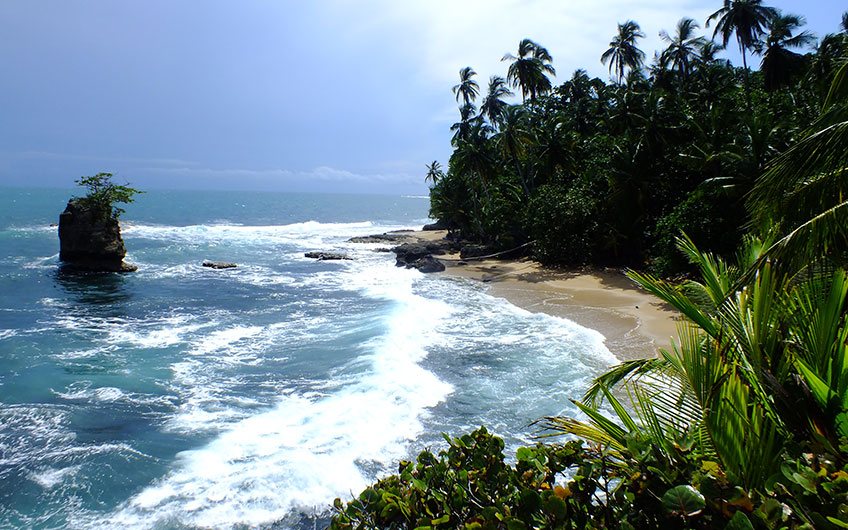 We highly recommend you to stay in Tortuguero, as it is one of the most world best known places, it is located on the North Caribbean and you can easily connect it to the South Caribbean, the house of the Afro Caribbean culture, and where you can find some of the most pristine and best beaches of the country.
---
Northern Region: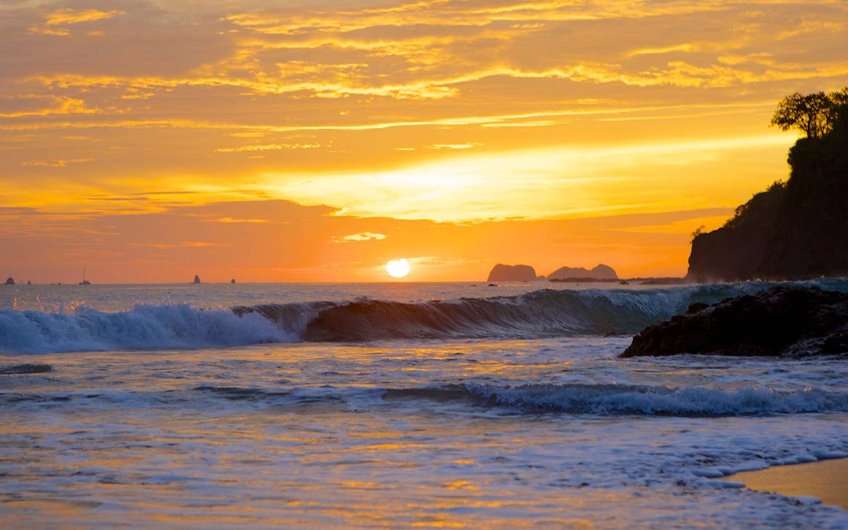 If you have heard about La Fortuna Arenal and its volcano, this is the region where you can find this imposing conical shaped volcano. This is a good spot for some affordable Costa Rica family vacation packages, the multiple activities and tours offered there can adjust to all the tastes.
---
Monteverde: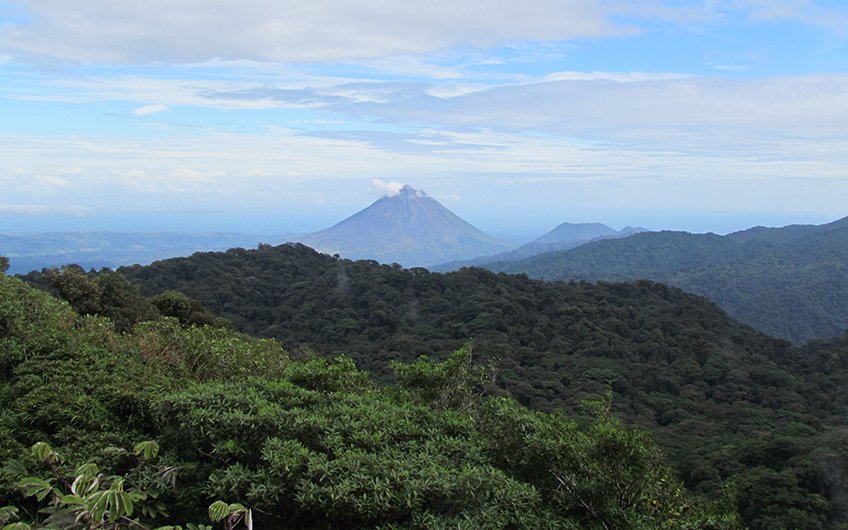 The Monteverde cloud forest is a perfect getaway, far from the busy world, and where you can find cozy, charming and small hotels. Its green lush vegetation, is the home of many species of animals, especially birds that will sing for you while you are staying in this amazing place.
Our Costa Rica vacation packages
When you choose one of our packages, you are choosing to visit the best and most exciting places in the country. The Costa Rica Classic vacation package is one of the longest and most inclusive itinerary available.
You start out in San Jose, the capital, in the mountains where coffee grows and water falls and you will get a glimpse of the first volcano, the Poas, one of the most pictures sights that make you feel as if you walking on a different planet.
Then, we will take you into a natural sanctuary where you will be able to get really close to a wild environment: the canals of Tortuguero Costa Rica. Wake up early to spot turtles nesting or take a morning boat tour into the canals to spot great wildlife and do some birdwatching too.
After another bus ride, you will get to Arenal, where there is waiting for you a gorgeous volcano with plenty of opportunities to explore the jungle, ride horses, slide on canopies and jump into hot steamy springs sometimes without leaving your hotel. It is a delight for your senses!
Close by is Monteverde Costa Rica, a cloudy tropical forest that has some of the best coffee shops and restaurants and some of the most enticing paths to embrace nature.
By this point of your trip, you will be relaxed, astonished and this country might start feeling just like home. At the end, you will visit the beach; that is what holiday packages are meant to do: marvel you, relax you and help you get in touch with nature, as you never have.
Please leave us a comment about this article, and whether you need more details about the described or new packages, just contact us. For us, will be a pleasure to assist you with your next vacation.
Costa Rica Videos
Central Valley Coffee Plantation, Costa Rica
---
Manuel Antonio National Park
---
Tortuguero Canals
---
Tamarindo Beach
---
Arenal Volcano National Park
---
---
---
Leave a Comment