There are so many things to see and do in Arenal during your Costa Rica vacations, and in this opportunity we want to suggest some one day tours in this magic place.
There are diverse Costa Rica tours in the area that will help travelers to enjoy Arenal in La Fortuna in any way they want. Nature lovers can take hikes and horseback rides, walks along hanging bridges and underground cave excursions. For the adventurous there are canopy tours, waterfall rappelling, mountain bike rides or rafting trips.
Do not forget relax your body in the geothermal hot springs for a perfect end of your adventure day.
Here we are going to give you some different options to consider during your family holiday, take a look of the options and consider to include them into your vacation itinerary:
4 in 1 Arenal Combo Tour
This activity includes four important attractions in the area, which are: the hanging bridges, La Fortuna Costa Rica Waterfall, Arenal Volcano hike and a visit to the Hot Springs.
Lunch and Dinner are included too, so you will have the opportunity of tasting the typical and delicious Costa Rica food.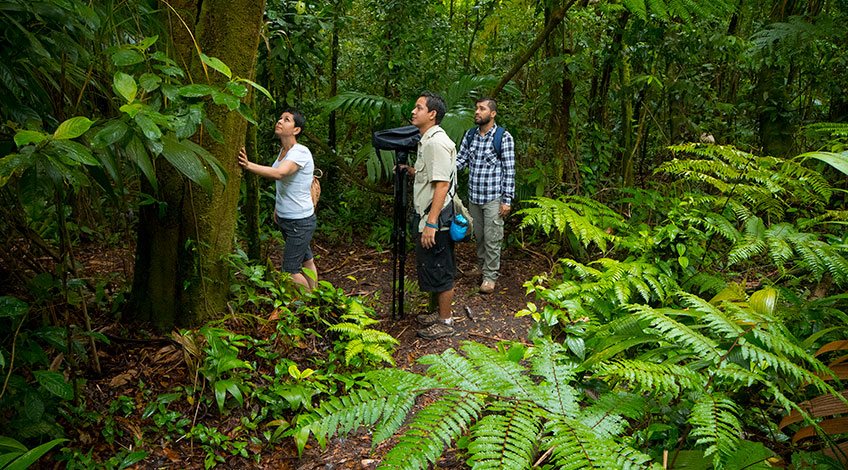 Arenal Volcano Hike and Hot Springs: Walk within the national park in its short trails (of approximately 3.4 km and 2 km) pass through both secondary forest and lava fields from previous eruptions. A very good option if you want to know more about the impressive Arenal Volcano, and an ideal way to explore and know one of the best places the country has to offer you.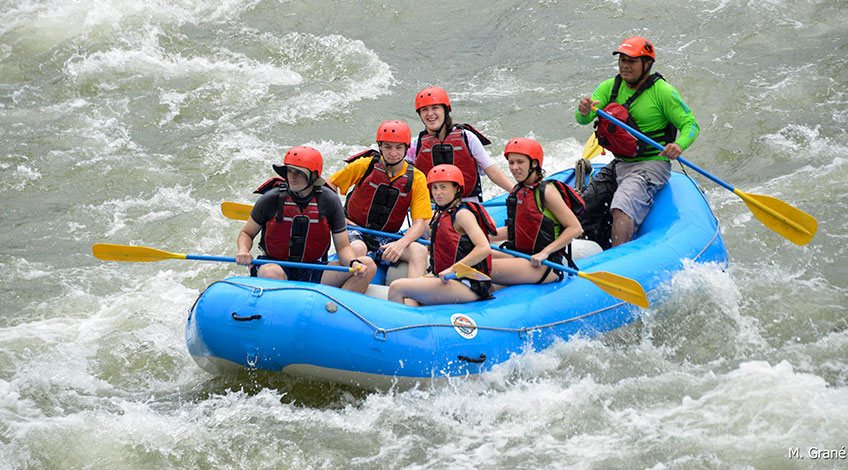 Río Toro or Sarapiquí Rafting (Class 3-4): The "Rio Toro" offers a series of more than 45 continuous class 3-4 rapids – you will spend more than 2½ hours rafting through unexplored, tropical wilderness on a personalized, small-group tour. This thrilling Costa Rica river is located only 1 hour from La Fortuna. The only issue with Toro River is that it depends on a dam to be run, so that is why, we also offer Sarapiquí River as an option, if you want to enjoy amazing class II – IV rapids while staying in any of our Arenal Costa Rica hotels.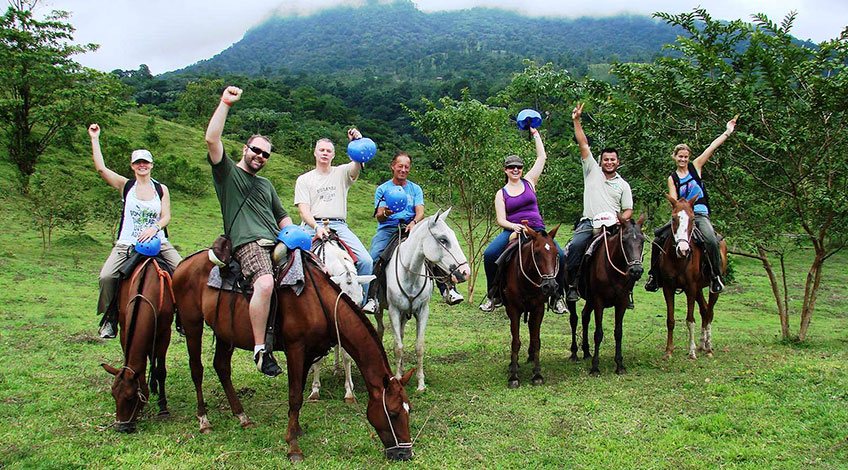 Horseback riding to La Fortuna waterfall: This is a four-hour horseback ride of five and a half kilometers from the township of La Fortuna, across charming farms and forests, to the fabulous waterfall of 70 meters. Enjoy a refreshing swim in the natural pool of the fall. If you are not interested in doing horseback riding, there is a possibility of getting by car to the place where the tour is done, then you will walk in order to get to the amazing lookout and then swim to relax a little bit while enjoying the surrounding nature and the beautiful forest.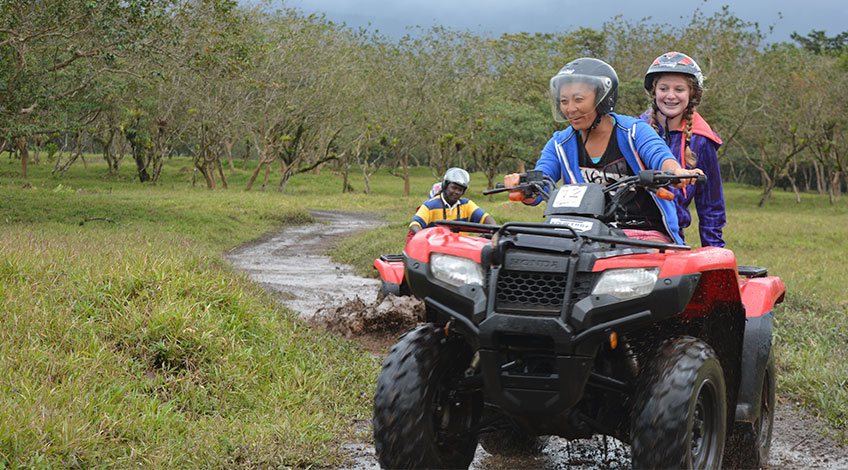 ATV Tours: On this exciting tour, you ride through the tropical forest, located between the town of La Fortuna and the Arenal Volcano. The ride will take them through banana, papaya, yucca, avocado, black pepper, and fruit plantations. You can add a little bit of adrenaline to your vacation tour packages by taking this fun activity during your days in the Northern region of the country.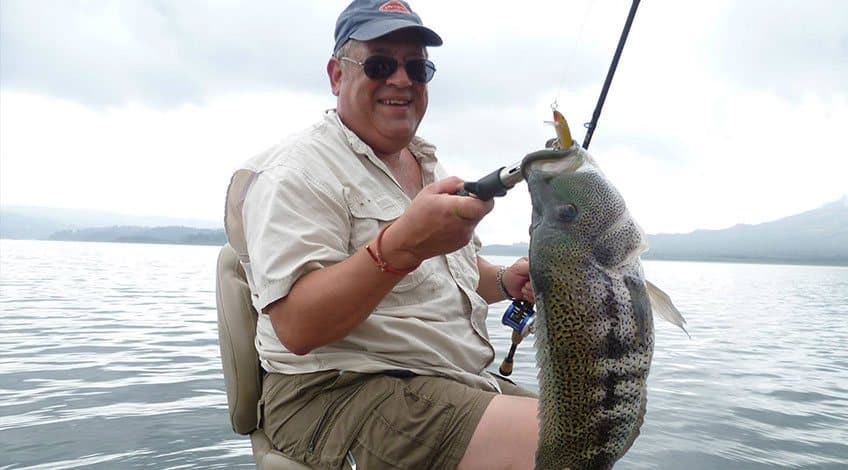 Fishing on the Arenal Lake: Enjoy a day of fishing and you may catch Guapote, the great fighter of the lake. From the Arenal Lake you will also see beautiful views of the volcano, which is the perfect scenery for fishing. This excursion is by motorboat and can take half to a full day.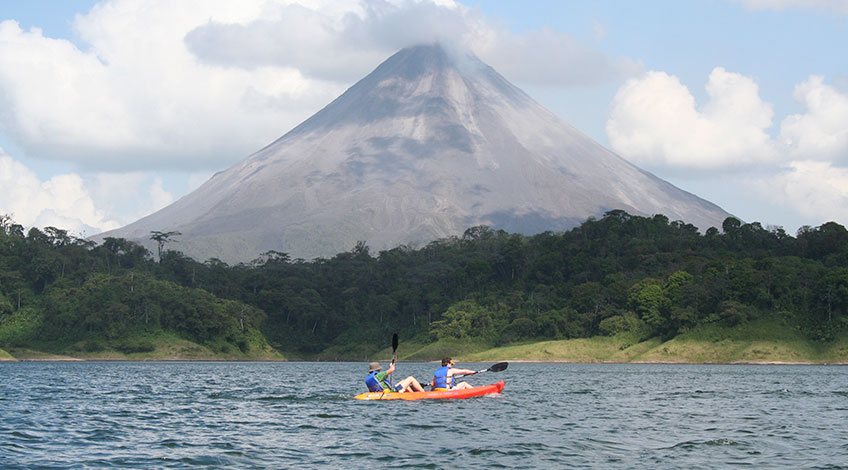 Kayaking on Arenal Lake: The Arenal Lake is a very nice attraction, it is close to the volcano, so it is impressive to see it from the lake. Kayaking allow children to experience a water sport, it does not require experience, and it is very relaxing, been paddling while you are discovering the nature and seeing the water birds there. Highly recommended for your family holiday.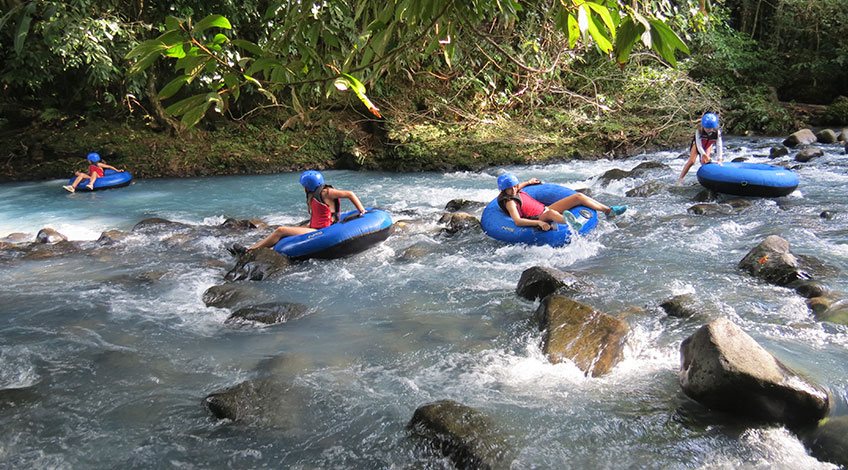 Tubing: A funny activity to enjoy rivers, it is offered for family adventure, you should be sliding over the rapids but without paddling, just relaxing and admiring the landscape.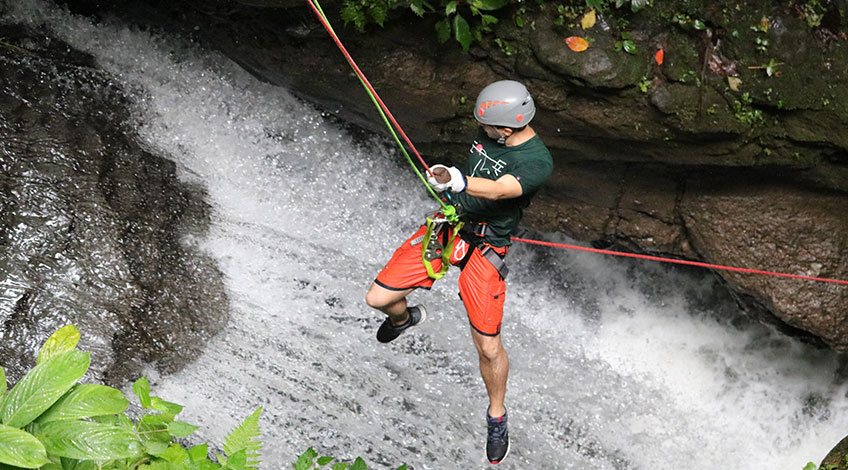 Canyoning: If you like adventure and height, you should experience it! You can try it in your vacation packages, you can descend on a stone wall while you are feeling the water falling, its sound and power is just incredible. You can be in the middle of the canyon or next to the water, and you will surely agree that it is just magical.
While you are on your vacation packages, you will have a lot to do, Costa Rica is a place for rest and relax, but also is the perfect spot to do interesting and amazing activities to be in contact to nature, wildlife, culture and local people.
Do not lose the chance of visiting this natural paradise, home of the Pura Vida! Please leave us a comment about this article, and contact us whether you require more details of your affordable Costa Rica family vacation packages.