Costa Rica is a Central American country, widely recognized for its exuberant flora and fauna, home of the 4% of the world biodiversity. Its small territory offers marvellous landscapes, clear water rivers and lagoons, beautiful beaches, green mountains, humble and cheerful people and a very diverse culture highlighted for the phrase ¡Pura Vida!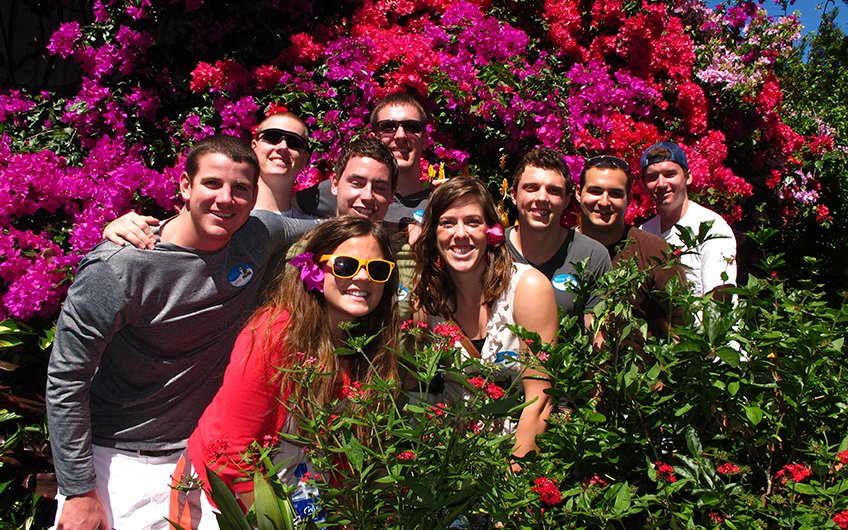 It is also a safe country as we have no army, and a destination where you can enjoy the amazing volcanoes, the impressive waterfalls, and the most unbelievable off-the-beaten-track destinations. Here it is possible to be in contact with locals, discover treasures in the jungle, hidden jewels in each corner or enjoy every time by staying just in the city.
The country offers a lot of activities to do during your Costa Rica holidays; from adventure to wellness, there are a lot of possibilities to discover and enjoy. The offer of different activities is so varied that it does not matter if you are travelling alone, with your family or friends, or with your couple in a romantic escapade, here you will find something that fits perfectly into what you are looking for.
But the reason of this article is not to convince you to create your Costa Rica vacation package with us; this time, we are looking to share with you an interesting information or cultural fact that we know will be useful to you if you decide to visit the country anytime.
If you have heard something about this country, you have probably heard the phrase "Pura Vida" and maybe without having any idea of what this mean. But do not worry, we are here to explain all you we know about this popular Costa Rican saying.
This phrase is loaded of positivism and good vibes, so when you listen to locals saying those words during your family trip to Costa Rica, you will know that it means everything is good, positive and happy. But it is deeper than this, you will note that the two words have different but similar meanings, according to the context of the conversation in which they are said.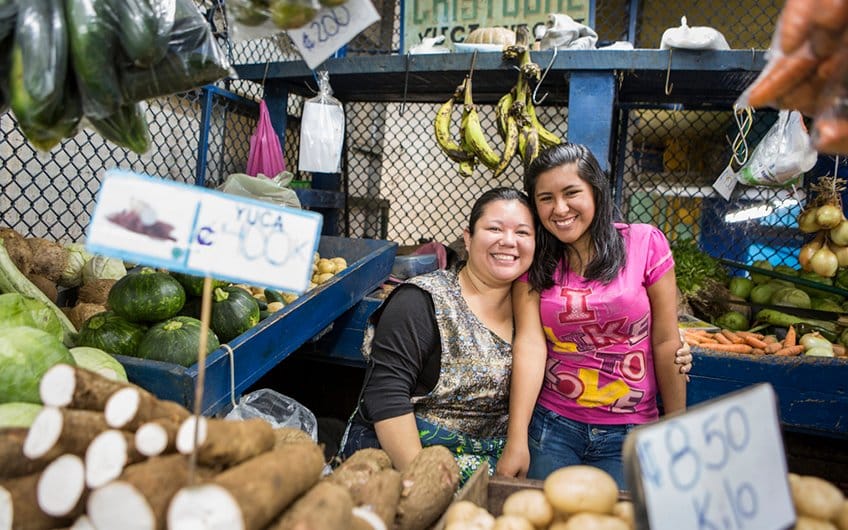 "Pura Vida" means literally "pure life" in English, and is the way "ticos" (as the Costa Rican people is known) have to say they are enjoying life to the fullest, it's "going great" and we are thankful that you are around. It's the way we all have to express that everything is alright. Or to ask if it is this way.
For example, pura vida can be used as a greeting and a farewell, as you can see in the dialogue below:
Hey, ¿pura vida? ¿qué tal todo? / Hey! Pura vida? How's everything going?
Todo bien, gracias. / Everything alright, thanks.
¡Qué bueno saberlo! Nos vemos pronto. / Good to know that! See you soon!
¡Pura vida, adiós! / Pura vida, bye!
In this specific case the greeting started with an interrogative pura vida to open the conversation and concluded with another pura vida in order to say bye and end the conversation. Here in Costa Rica it is very common to start and finish dialogues this way. So, don't be surprised if you get a pura vida as welcome when you arrive.
Another way to use this phrase in Costa Rica is shown as follows:
Hola, ¿cómo estás? / Hi! How are you?
Todo pura vida, gracias. / Everything alright, thanks.
¡Ah pura vida, qué bueno! Nos vemos pronto. / Oh, great, that's good! See you soon!
¡Nos vemos, adiós! / See you, bye!
As you can see this time, we understand with the pura vida expression that everything is going fine, and it is the way to express the positive current feelings or to express satisfaction.
There is also another use of the expression. If you are talking about someone or describing a person -positively and negatively too- you can also say pura vida. Let's see:
Kate es muy pura vida. Siempre está sonriendo. / Kate is very nice. She's always smiling.
Tom siempre está enojado, no es para nada pura vida. / Tom is always angry, he is not cool at all.
Then, you can realize that we use the phrase as an adjective too, not only for people, but also to describe how something is or was. This way, the possibilities of use of the phrase are almost infinite, as infinite are the ways people talk and express themselves.
As it occurs with all kinds of communication, you will surely understand the real meaning of the pura vida by the context in which it is being used. This way, we are pretty sure that you will discover a lot of uses and meanings for this expression during your Costa Rica holidays.
While in the country, make sure to ask to your travel agents to teach you better how to use the expression when you visit any place or to give you more examples of its use.
Now, probably you might be wondering which the origin of this famous Costa Rican expression is. And we are here to give you a little explanation about it.
Different Costa Rica experts that have been studying the origin of this expression indicate that the popular phrase could have arisen from a Mexican film titled the same way, that premiered in the country in 1956 and from which the Costa Ricans took their motto.
The film was directed by Gilberto Martínez and in the film the expression was often used as eternal optimism, which probably was the main reason it stocked around for the ticos. In 1970 it became a nationwide expression until these days. That's why during your Costa Rica vacations you will surely hear it, at least once.
The comic movie shows the unhappy life of a man, played by Mexican actor Antonio Espino y Mora, who throughout the film uses the famous phrase to refer to people, things or situations nice or good.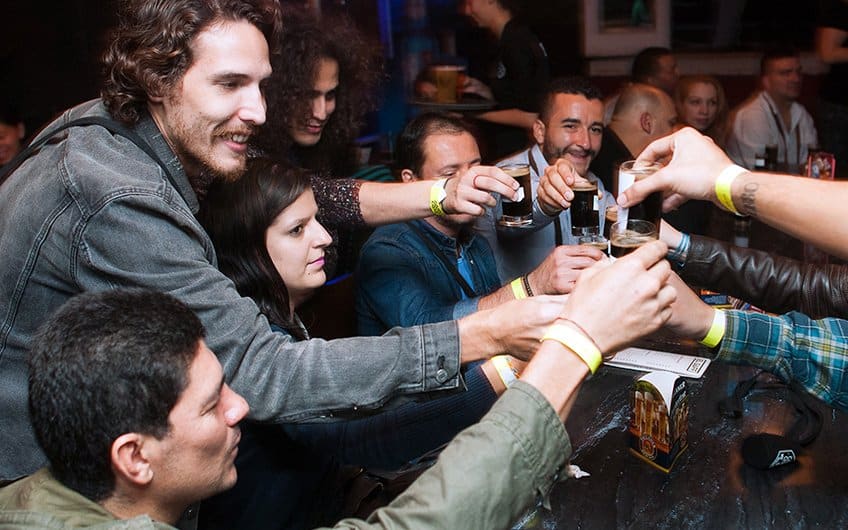 The "Pura Vida" phrase has become so famous in Costa Rica that many hotels have used it as a brand to bring people over, and some national newspapers have used it to name their cultural section.
As we mentioned before, pura vida is a way to say everything is alright, and its use is widely extended in the different regions of the country, no matter if you are visiting a rural or secluded area or the capital city of the country.
This expression describes perfectly the true Costa Rica essence, for example, we can give you the following reasons of why it is this way:
Costa Rican people realize that they are living in a tropical paradise, with some of the best coasts and Costa Rica beaches in the world. This allow them to offer some of the best adventure tours you will ever find. Kayaking in the mangroves and the sea, snorkeling and diving in pristine coral reefs, canyoning in amazing waterfalls, and simply being delighted by the lush nature… this can't be more pura vida that it actually is.
The country is known as a surfing paradise. And, different places offer high quality surf surrounded by a relaxed atmosphere that will surely impress you. It does not matter if you are experienced or not, the magnificent waves will draw out the surfing in you.
Climate in Costa Rica is perfect, it is not very hot nor very chilly. The average temperatures extend between 22 and 27 degrees Celsius throughout the year. We have two seasons, dry season (from December to April) and stormy season (from May to November), and temperatures don't vary so much between them. Isn't that a pura vida climate?
The vibe you'll feel in Costa Rica has no comparison to other one. Here you will surely relax and forget the busy worries of your day by day. This worries-free time will make you understand what pura vida truly is.
Landscapes, sunrises and sunsets are, certainly, some of the best pictures that your eyes will capture while spending some days in the country. Being surrounded by this beauty is another sample of our pura vida way of life. You will be definitely amazed by Costa Rica's beauty!
The country is a nation full of life. Costa Rica is known as one of the 20 nations with the most astonishing biodiversity on the world, with more than 500,000 species that live in this small country, and around 6% of the biodiversity of the planet. Pura vida is certainly this!
In Costa Rica their people live gently. Since 1948 the country enjoys the peace of living without an armed force. This way, Costa Ricans enjoy the pura vida feeling of the absence of armed conflicts and wars. And this is a privilege among other countries these times.
Here in the country, people are very friendly and living in such a small country facilitates the fact that people easily know each other. Here it is very common to go any place and find someone you know. In general terms, the ticos treat each other with joy and respect, and we love to receive tourists and make them feel as comfortable as they were in their own homes. We really like to spread the pura vida vibe with everyone.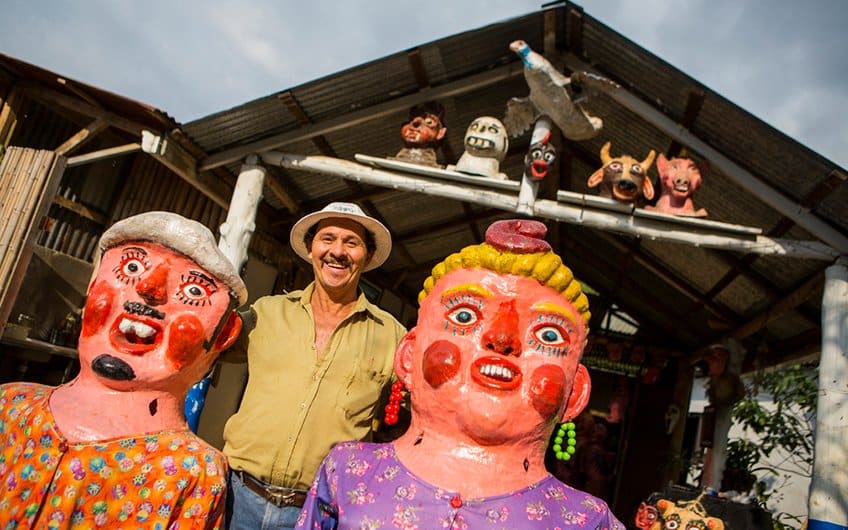 As you can see, Costa Ricans know they have so much to be thankful for, so, they try to live making honour to this characteristic expression. Despite problems of the day by day, the ticos always try to put a smile in the face and share the good vibes.
The phrase has been also used in marketing campaigns worldwide, so it is not necessary to stay or live in Costa Rica to hear this phrase; you just have to read a little bit about the country, its culture and see what it offers to start knowing about it.
It is maybe one of the most significant parts of the country brand, something that highlighted us as a friendly and happy destination, and which you will enjoy during your family trip to Costa Rica.
Also not long time ago the Costa Rica government used the pura vida as a motto to bring people together and to find tourist that with the motto will choose the country as their vacation destination.
When you get the feeling and the contact with nature you will feel like you are in a truly Costa Rica adventure travel,living life to the fullest and enjoying the pura vida in their Costa Rica vacation package.
Enjoy your family trip to Costa Rica, explore the amazing cloud forest, its nature, the magical places located here, its fresh and tropical weather, go to the rainforest and experience a rural area, find the beautiful attractions including the magical Arenal Volcano or visit the dry forest in places such as Guanacaste, its closeness to some of the prettiest beaches in Costa Rica.
And of course, get in touch with the local people and you will bring back to your country an enormous positive vibe. Do you know how that vibe is called? The Pura Vida vibe.
Please leaves us a comment if you liked this article and do not forget to contact us in case you want to have more information about this topic, or if you want us to help you planning your next trip to Costa Rica. Our travel designers are waiting to hear from you.
Video of Explore the Happiness of Culture Costa Rica