Even when you have a limited budget, you can enjoy the most of our best family vacation packages all inclusive. You only need to know how much are you willing to spend and what tourist attractions you want to visit, and we at Travel Excellence will find the best travel deals to create the perfect vacation itinerary.
But beyond finding good travel deals, there are also some travel tips that we want to give you because we are sure that they are going to help you when you are planning your dream cheap trip.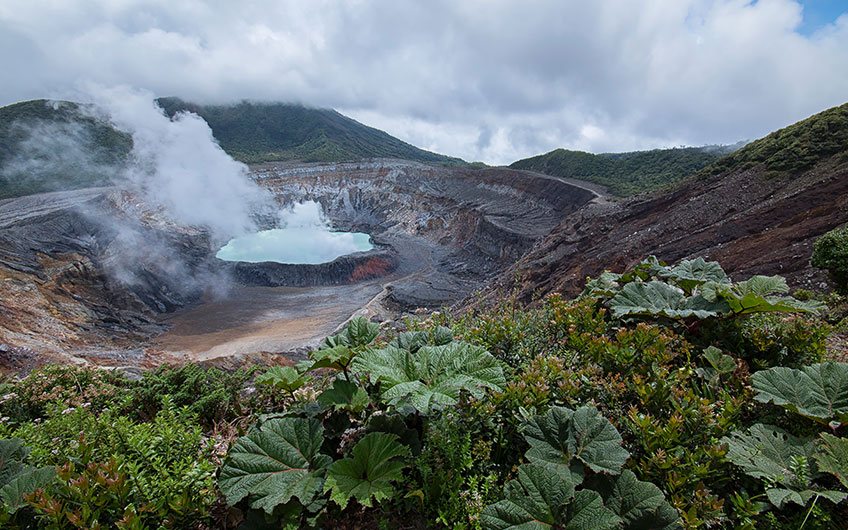 Step 1: Travel at the right season
When you are traveling to Costa Rica, you need to know that there are three specific travel seasons in most of the hotels and resorts: Green Season, High Season and Peak Season. These seasons are defined by special days like Holy week, Christmas and New Year, and also the rainy season.
Obviously, traveling in Peak Season is not a good idea, if you are looking for cheap deals.
To find the cheapest all inclusive vacation packages, it will be better if you travel in high season, or even better, in green season. This way you will find the best hotel deals and the lowest rates in domestic flights that can be taken in the main country's airports and the national airstrips, and in the tours.
Green season is generally after Holy week and before Thanksgiving and if you plan to travel in that period you only need to take into account the rainy season. Luckily, the weather here is fabulous and even when we are in rainy season, rains usually come in the afternoon, leaving the mornings sunny and the night sky filled with stars.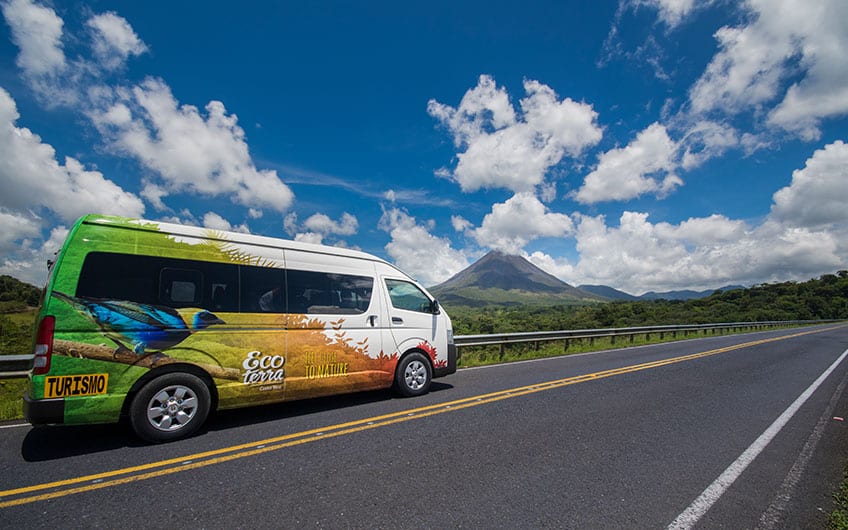 Step 2: Use shared transfers and book regular tours
One of the ways to save money and create the cheapest and best Costa Rica all inclusive vacation, is by using shared transfers and booking regular tours instead of private services. And this does not mean you will have to travel with tons of people or in the public bus, there are good and cheap options for you, if you decide to take this advice.
Regarding the shared transfers, there are transportation companies that offer shuttle transfers to almost all destinations. This option is cheaper than private transfers and you will travel safe. You only have to take into account that they have specific pick up times depending on the hotels, and these are set schedules that we are not able to choose neither change.
In case of the activities, all Costa Rica tour companies offer both, regular and private services. If you book a regular service, you will have to share the transportation and the guide with other people, and it will vary, depending on the season, dates and kinds of activity, could be from 10 to 15 people. This will save you some money, and will also give you the opportunity to share the experience with people from other countries.
Step 3: Choose the correct Costa Rica hotel
People usually think that cheap and poor quality are synonymous, and that is not true! In Costa Rica you can find the most beautiful cheap hotels with some incredible travel deals and experience a first class service in them.
There are cozy boutique hotels, and all-inclusive family resorts in the country with amazing cheap deals for Green Season, which can be included in one cheap vacation tour packages. The top all-inclusive resorts of the country are mainly located in the Guanacaste province, so it is a good idea to consider a visit there. Our recommendation, is to be careful if you are booking online, on your own without having an expert advisor.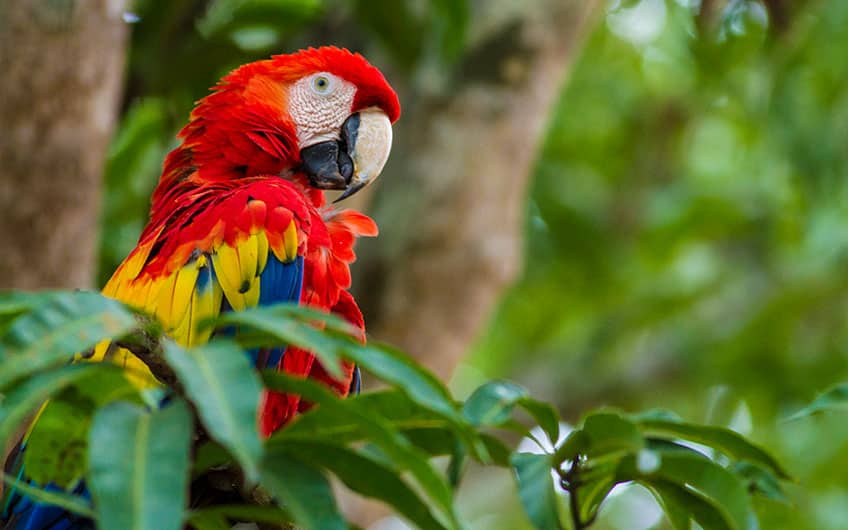 Step 4: Book an all-inclusive vacation package
One of the best ways to have a cheap trip is booking an all-inclusive vacation package created by the experts. Why? Because we know the best places to visit in Costa Rica, the right time to come and go and how to include the main attractions and top destinations in the itinerary.
With an all-inclusive vacation package, you won't have to worry about the transportation, the activities and choosing the correct hotel, you will only have to give the travel agent your travel dates and your budget and that is it. They will create a magic but cheap trip for you!
---
Take a look to one of our sample programs that can fit to your vacation
Travel Excellence has a Costa Rica vacation package specially designed for people who is looking unforgettable cheap vacations. Discover Costa Rica is a 7 day package that will give you the opportunity to visit two of the most popular destinations of the country: the Manuel Antonio National Park and the world famous Arenal Volcano in La Fortuna.
The first and last night are included in a San Jose hotel conveniently located in the heart of the capital city, close to the main tourist attractions and some of the most interesting places to discover in the country. That way, you can book fun activities like visits to the museums and theaters, or depending on your flight times, even a visit to one of the closest volcanoes.
Two nights are included in Arenal. The first day you will visit Arenal Volcano National Park and also you will be able to relax in the best thermal water places in the area where you can enjoy a healthy and relaxing soak.
The second day you will experience the thrilling adventure of the hanging bridges, the perfect combination between a hike through the lush rainforest of the Arenalarea and the adventure of the suspended bridges. Besides, you can book other fun and safe activities like a canopy tour, for a real adrenaline rush.
To end the journey, two nights are included in Manuel Antonio beach, which is one of the best beaches in Costa Rica. This place is one of the best spots in the country to see wildlife, do some birdwatching, and enjoy the beach. Watch the cute sloths and monkeys moving through the tree canopy, surprise iguanas resting on a tree, and listen to the songs of the various birds.
If you like, you can hike additionally through the trails and enjoy unspoiled, un-crowded and pristine beaches after or you can stay at the beach for a relaxing afternoon.
As you can see, choosing vacation package is the best option for you if you want to optimize your time in the country and save some money. We can also offer you some interesting and different packages' options, and as mentioned before, we can prepare tailor made itineraries according to your needs.
Please leave us a comment if you liked this article or contact us to help you with your family or solo trip to Costa Rica, and personalize it.
Costa Rica Vacation Video