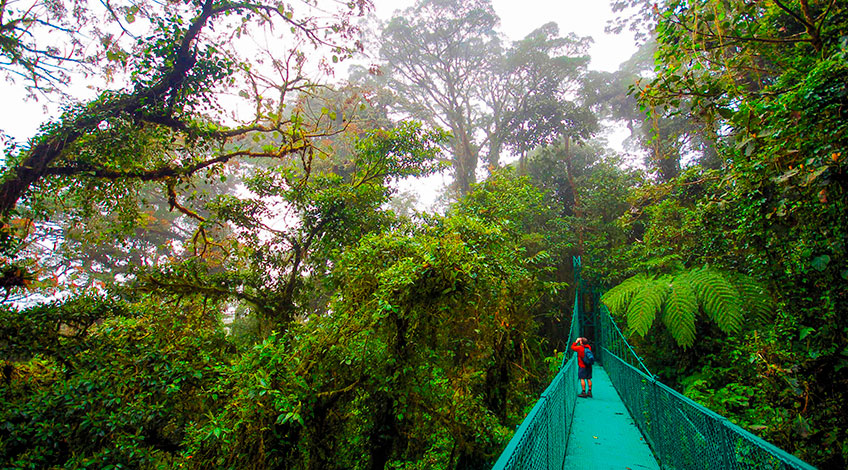 This destination is located in the highlands of Costa Rica at more than 1 400 meters over sea level, so it constitutes an important reason for the bird diversity found here.
It is part of the cloud forest, and this is the reason why its forests are always green.
It is a small and rural town that encloses a great biodiversity and an astonishing landscape, its people is really humble, authentic and friendly. One of the most popular touristic destinations in Costa Rica, Monteverde is really impressive because of the beauty of its lands. Including Monteverde could means the best family vacation package.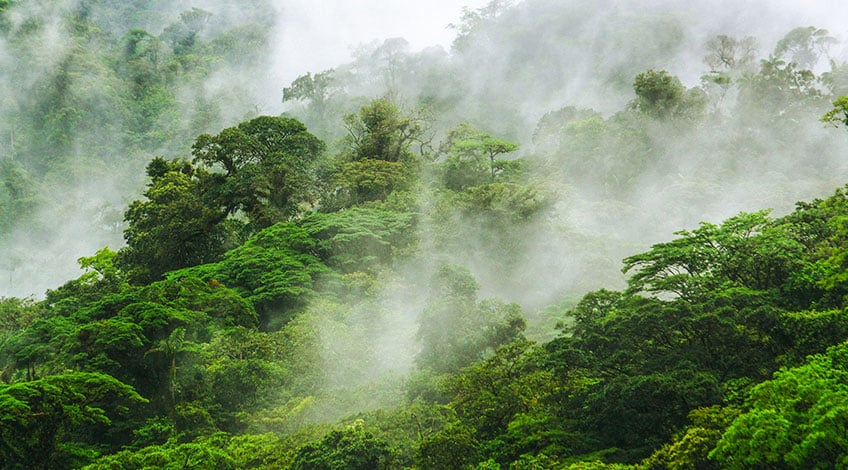 There are biological reserves in the area, and two main towns: Monteverde and Santa Elena. We want to give more information about this paradise and share with you, a personal experience that a traveler had in the area, during her vacation tour. The next stop in my Costa Rica travel is this beautiful place, so keep reading and see why I liked Monteverde so much.
"The Monteverde Cloud Forest Biological Reserve is probably the best known spot here. It's an important place for Costa Rica eco tours, with its mystic clouded areas. The cloud forest is different from the rain forest in that its higher altitude makes for more moisture and less rain, creating a permanent cloud over the zone, that gives the Reserve a surreal feeling, with a great variety of wildlife.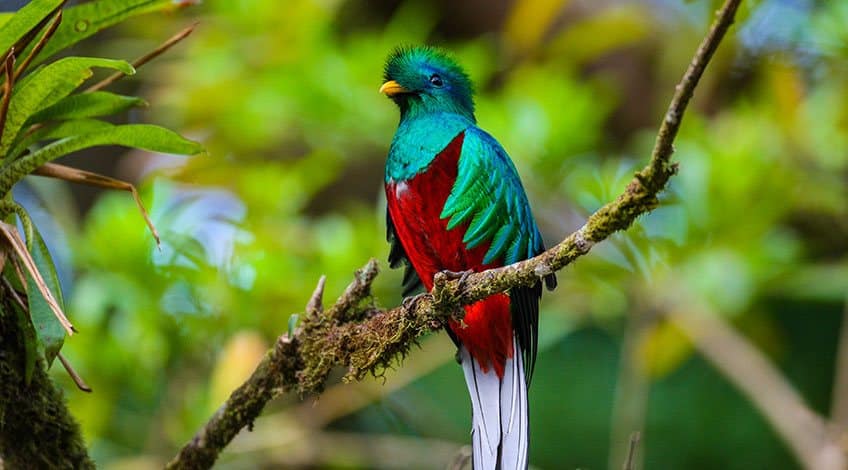 Perfect for a Costa Rica birding tour in Monteverde you can see different species of birds including the wonderful Quetzal and hummingbirds; jaguars, pumas, several species of monkeys; reptiles and amphibian -the last of the extinct golden toad was seen in the late 1980's-; orchids, tall trees, and literally thousands of species of plants.
From the top, you can see both coasts over the cloud forest. It's been one of the most remarkable impressions that I've ever had. There are almost 10 miles of trails, made for hikers wanting to know the reserve. Since we look for family adventure travel in Costa Rica, we tried the canopy, which is really exciting, and the amazing Skywalk, where you walk over suspended bridges, hanging as high as 130 feet at some points.
It is a breathtaking view, from over the top of the huge trees, watching acres of deep, green cloud forest, the Continental Divide Mountains, and the coast and oceans. There's also horse-back riding, going to Santa Elena Reserve and to the slopes of the majestic Arenal volcano. With so much to do at Monteverde, I will let you know in the next days what I did and how I liked it".
Some hotel recommendations in the Cloud Forest of Monteverde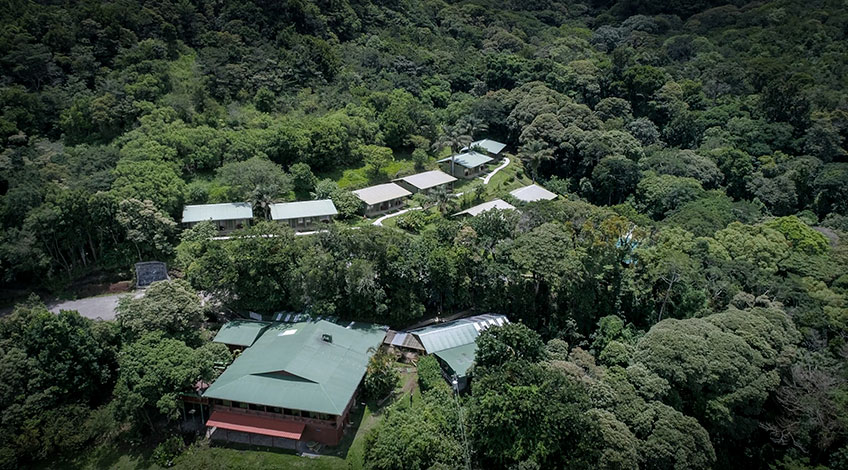 Monteverde Cloud Forest Lodge it is a beautiful, charming and small hotel surrounded by a lot of nature and with beautiful gardens, it has a really accessible price and its staff is very friendly.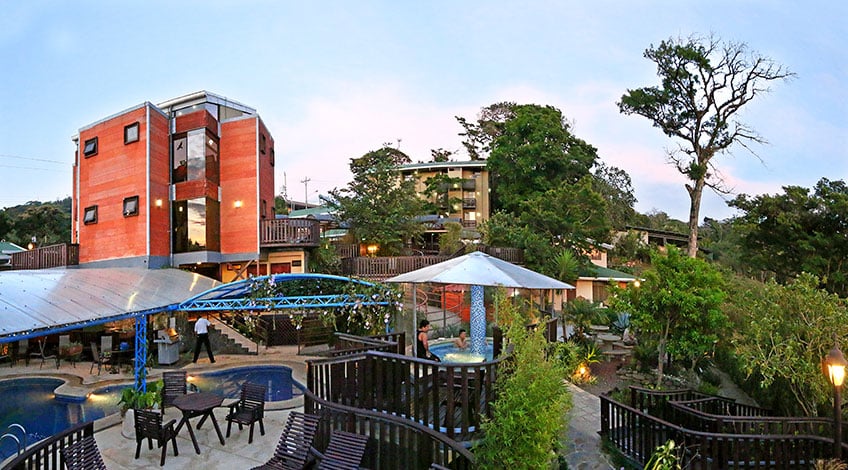 Poco a Poco Lodge is the closest property to Santa Elena downtown, so it will be the best option for those who want to be close to facilities and that do not have transportation or want to walk to enjoy the downtown.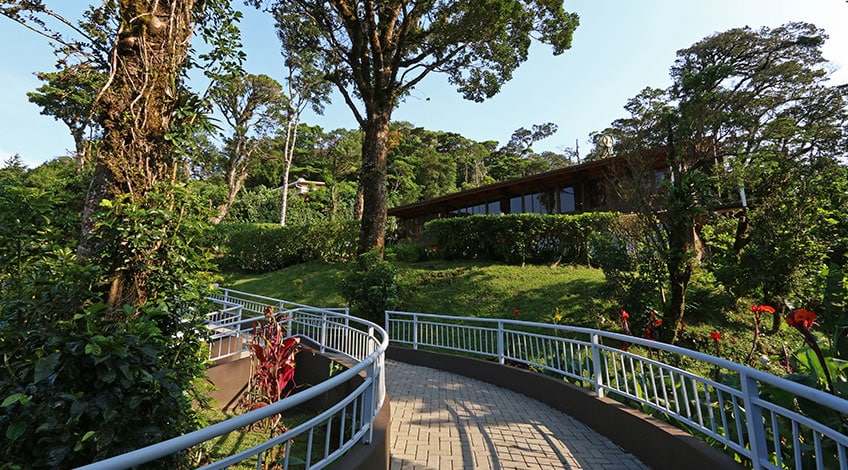 Trapp Family Lodge, on the other side is the beautiful small hotel located, it is the place for people who enjoy being on a secluded place, but it is important to mention that Trapp Family Lodge is very close to Monteverde Biological Reserve.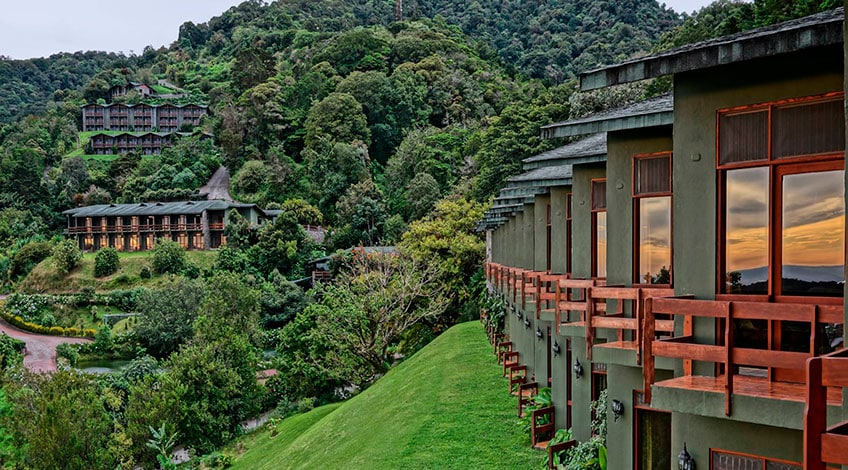 El Establo Hotel is one of the best and most luxurious hotels in the area. It is a big property, resort style hotel that has two different restaurants, pool, meeting or event rooms, spa and a nice lake.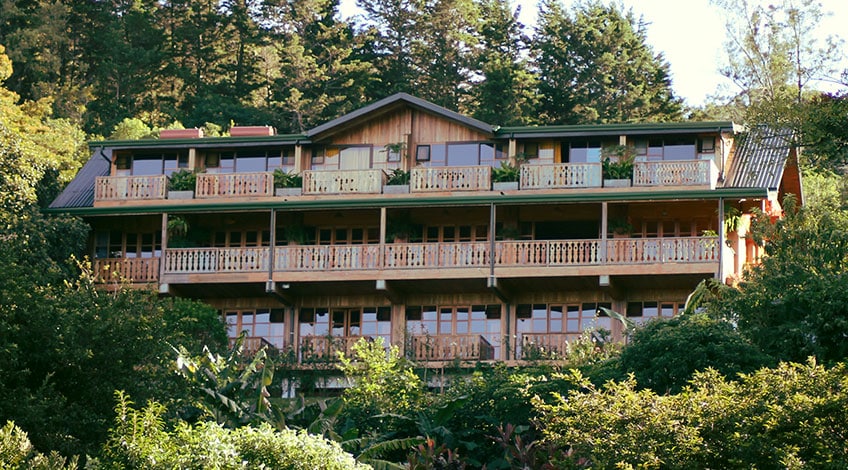 Belmar Hotel small hotel, cozy property made of wood, with a relax atmosphere and surrounded by beautiful gardens the view from the hotel is amazing.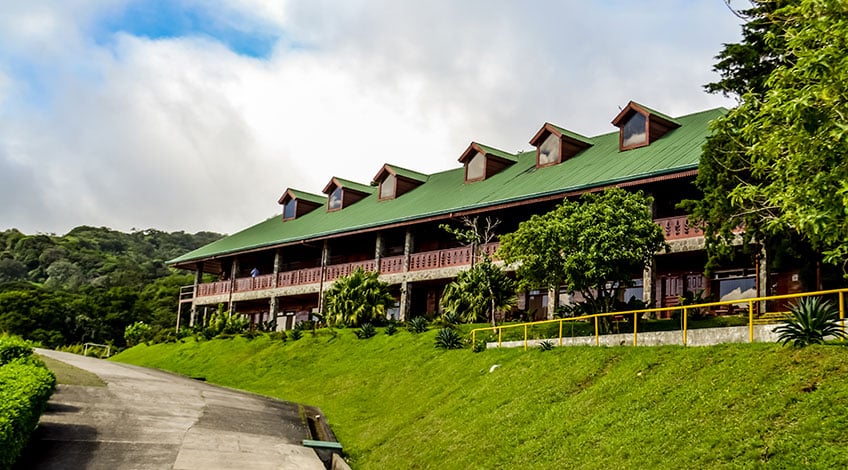 Heliconia Lodge is another accessible property, close to the downtown, simple but nice and charming. The hotel has family rooms which is important to consider specially if you are traveling with your kids during your vacations.
Monteverde is the best place to vacation in Costa Rica with family, it fits at the beginning or the end of any trip as this spot can also be connected by land with beaches in the North Pacific, Central Pacific, or with attractions in the Northern Region or the Central Valley. Also if you are thinking on a Central American trip, you can come or continue by land to Nicaragua. We are able to arrange a transportation directly from or to the border.
Video: Monteverde Cloud Forest