Where and when to meet us

IMEX America


October 13th to 15th

in Las Vegas, USA

This e-mail address is being protected from spambots. You need JavaScript enabled to view it

Ensemble Travel Group Conference


October 25th to 29th

in Orlando, Florida, USA

This e-mail address is being protected from spambots. You need JavaScript enabled to view it

WTM


November 2nd to 5th

in London, UK

This e-mail address is being protected from spambots. You need JavaScript enabled to view it

IBTM


November 17th to 19th

in Barcelona, Spain.

This e-mail address is being protected from spambots. You need JavaScript enabled to view it

USTOA Conference


December 3rd to 5th

in Chicago, USA.

This e-mail address is being protected from spambots. You need JavaScript enabled to view it
Why choose Costa Rica for your next vacations?
First you may want to know, where is Costa Rica? This extraordinary country lies majestically between the Pacific Ocean and the Caribbean Sea, in the Central American isthmus. Its irregular coasts are full of incredibly beautiful beaches, peninsulas, bays, and gulfs that make it a privileged travel destination.
And if you are now asking yourself, which are the best Costa Rica attractions and why is this the best option for your next holidays? Well, let us tell you, this is a unique place where varied ecosystems live together to create impressive landscapes and unique scenic points. The location of Costa Rica is definitely strategic; right in the heart of the occidental hemisphere...just the perfect paradise to enjoy exceptional moments.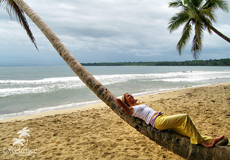 This popular tourist destination remains the safest country in Central America, there are just a few travel requirements to enter the country and has a really friendly weather. There are hundreds of activities to do here! This exuberant country has an extraordinary biodiversity, and combines all the necessary ingredients to satisfy the expectations and desires of thousands of travelers that every year visit the country with one adventure vacation package.
Also, this is without a doubt, the birthplace of ecotourism; therefore, many day tours can be enjoyed in its rainforests, volcanoes, rivers and waterfalls; the sightseeing in Costa Rica is just breathtaking! Here you can observe abundance of natural resources, which are all protected by a consolidated National System of Protected Areas, including biological reserves, national parks, forest reserves, and wildlife refuges.
But definitely, the main reason to choose Costa Rica for your next vacations is that this country is perfect for anyone. Students can develop volunteer programs here, the most romantic wedding venues are available here for those looking a unique location for saying "I do", the coziest boutique hotels are included in the honeymoon packages and the best all-inclusive resorts for families are located in its pristine beaches.
For more infomation visit our Costa Rica Travel Vacations Blog for tips by clicking here.
Why choose Travel Excellence as your Costa Rica travel agency?
First at all, we create perfect Costa Rica vacation packages by taking care of your budget, your expectations and the reason of your trip. Our experts will create perfect holiday packages, honeymoon packages or family packages; and even, they will be your wedding planner if that's what you need.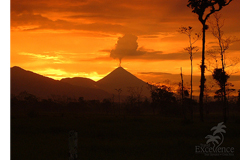 But through Travel Excellence, besides outstanding the best vacation packages, you can enjoy a lot of fun activities in every region of the country. Travel tours like hikes, whitewater rafting tours, sport fishing expeditions, surf rides and thrilling canopy tours; are musts for your next Costa Rica travel.
Another reason to choose us to be your travel agent is that we recommend you unique Costa Rica hotels and resorts that can turn your next vacations into a once-in-a-lifetime experience. From jungle lodges for those who want to enjoy nature and charming boutique hotels for romantic honeymoons, to the best all-inclusive resorts and most luxury 5 star hotels for those planning memorable family vacations.
And last but not least, we take care of your money looking up the best travel deals to offer you one vacation package that fits with your budget without leaving behind those special details that will make your trip unforgettable.