This e-mail address is being protected from spambots. You need JavaScript enabled to view it
This e-mail address is being protected from spambots. You need JavaScript enabled to view it
This e-mail address is being protected from spambots. You need JavaScript enabled to view it
This e-mail address is being protected from spambots. You need JavaScript enabled to view it
Costa Rica lies majestically between the Pacific Ocean and the Caribbean Sea, in the Central American isthmus. Its irregular coasts are full of incredibly beautiful beaches, peninsulas, bays, and gulfs that make this 51.100 square kilometre country a privileged site. If you are asking yourself what to see in costa rica? Well let me tell you, this is the place where varied ecosystems live together to create impressive landscapes and unique scenic points. The location of Costa Rica is definitely strategic, right in the heart of the occidental hemisphere... just the perfect paradise to enjoy exceptional vacations in the tropics.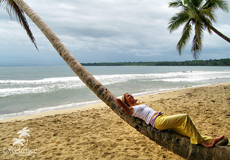 This country is one of the most precious tourist destinations in the planet and there are hundreds of things to do in costa rica. This exuberant country has an extraordinary biodiversity, and combines all the necessary ingredients to satisfy the expectations and desires of thousands of travelers every year. This is, without a doubt, the birthplace of ecotourism and therefore, there are many activities that can be enjoyed in the rainforests, volcanoes, rivers and waterfalls; the sightseeing in costa rica is just breathtaking. Here you can observe abundance of natural resources, which are all protected by a consolidated National System of Protected Areas, including biological reserves, national parks, forest reserves, and wildlife refuges.
Costa Rica is famous among the most prominent birdwatchers in the world, the reason is simple: around 870 species of birds are found on its different habitats. Costa Rica ecology tours allows many biologists and visitors to also find fascinating the turtle nesting of different species that takes place in the Costa Rican coasts during several months every year.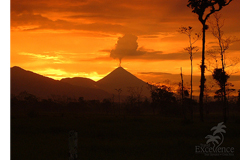 Because of the country's varied topography, flora and weather, Costa Rica is a paradise for golfing too. Meticulously crafted on acres of gently rolling terrain, our golf courses offer a spectacular collection of golf holes unique in character and strategy in the many Costa Rica Hotels. Eight world class golf courses offer the optimum golfing experience for every skill level while enjoying the breathtaking mountain views of the central valley and the inspiring Pacific Coast.
Through Costa Rica Travel Excellence, besides outstanding Costa Rica vacation packages, the visitor can do many different excursions in every region including: San Jose, Tortuguero, Arenal, Guanacaste, Rincon de la Vieja, Monteverde, Turrialba, San Gerardo de Dota, Puerto Viejo, Cahuita, Sarapiqui, Corcovado, and Manuel Antonio. The most common activities available at these areas are: hiking, boat tours, rafting, windsurfing, diving, kayaking, sport fishing, surfing, snorkelling, and the famous canopy tour, that let visitors explore the highest part of the cloud and rainforests (called canopy), home of most animal and plant species of the jungle.
Lodging in Costa Rica is a pleasant experience for everyone. Travel Excellence offers you a wide selection of options in the different categories all over the country with the best costa rica travel conditions: from jungle lodges for those who want to enjoy nature, small charming properties for a romantic honeymoon, to the most luxurious five-star hotels and all inclusive beach resorts.