Table of contents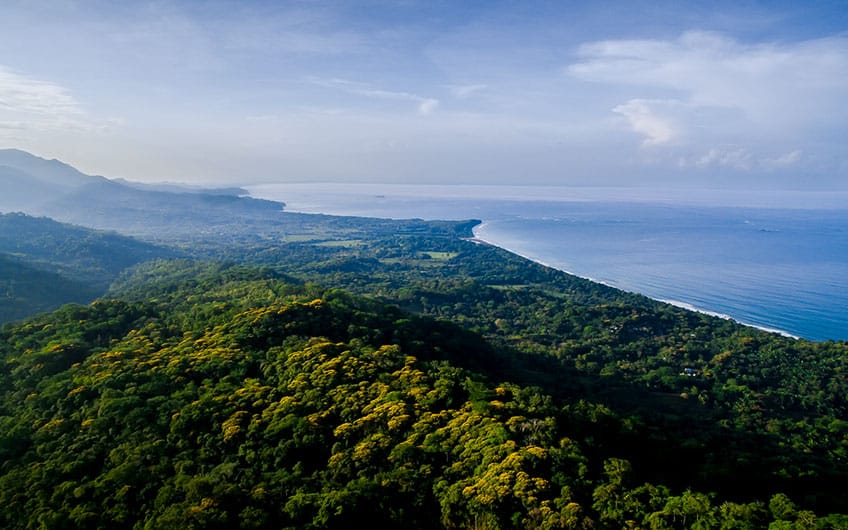 Have you ever heard about the whale tail that can be seen from the air? Maybe the annual whale festival? Well, we will tell you a little bit about this amazing spot. This is a natural place, not too touristy and a good option for people looking for wildlife and visit places off the beaten track.
Location
This small and beautiful town is located in the Central Pacific boundary and the beginning of South Pacific. From San José Costa Rica to Dominical / Uvita region you will take about 4 hours by car, the approximate driving distance is 162 km.
To give you more specific details, you can check for Dominical – Uvita information in Central Pacific, as it is geographically part of Puntarenas province.
Uvita Costa Rica is located 19 km southeast from Dominical, due to this, in less than 20 minutes you will be there.
From Quepos Costa Rica – Manuel Antonio it will take you approximately 1.5 hours driving, this means that you will have a lot of beach options to visit, considering Manuel Antonio, Dominical and Uvita.
How to get there
The easiest and most recommended way to get there is route 34 from San José, capital of Costa Rica, named Pacífica Fernández Oreamuno or popularly known as "Costanera Sur", it goes next to the coast and embrace Central and South Pacific, a very scenic way.
Travel Excellence is able to help you arranging private trasportation, a more comfortable option for people that want to rest and relax during the way to this place, also highly recommended because you can choose your pick up / drop off times. Another option is using a car rental, which is great for people that enjoy driving without schedules and maximizing the time in spot.
Hiring a car, you have the opportunity of explore more, visit different places in the same day and stop as much as you want or need.
From San José, there are public bus service, actually it is the cheapest way to travel there, but it takes longer and you must be aware of the schedules.
Another great option is to take a flight from San José to Quepos in Manuel Antonio, either a regular or private flight, and we could arrange transportation from Quepos Airstrip to your hotel in Dominical – Uvita. Depending on the tide, you could see the perfect whale tail that is formed in the land of Marino Ballena National Park.
Costa Rica Dominical & Uvita map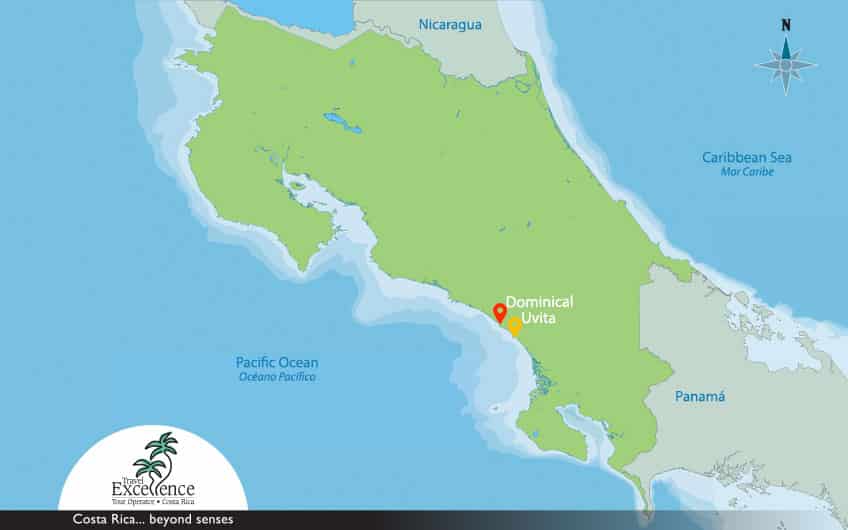 Please take a look of our whale and dolphins observation map in the following link or continue learning about this village in our Costa Rica Vacation Guides
Central Pacific Costa Rica weather
This is a hot beach place, characterized by humidity, so is not as dry as the North Pacific where you can find the town of Liberia Costa Rica, Tamarindo, Conchal and Papagayo areas, some of the most popular Guanacaste beaches in Costa Rica.
Rain is very common in the area, it usually rains short periods daily during all year, nothing that can limit your stay. Usually when villages are close to the coast, the climate is very fresh and this is the case of Dominical – Uvita.
The dry season, which is the best time to travel, is from December to April or May, and from June to November is the rainy or green season.
The sunset is amazing there, the temperature is not very warm, so it is a good weather to travel during almost all the year.
Why is it known?
One of the highlights in this spot is the Marino Ballena National Park where a whale tail is formed by rocks and sand. It is possible to be there during low tide. During August and September you could go to see the incomparable whale show, another important reason why it is known. Each year, during the last two weeks of September, the "Festival de Ballenas" takes place in the area.
Last, but not least important, that Dominical – Uvita area is a very well-known place due to some of the best surfing beaches in Costa Rica.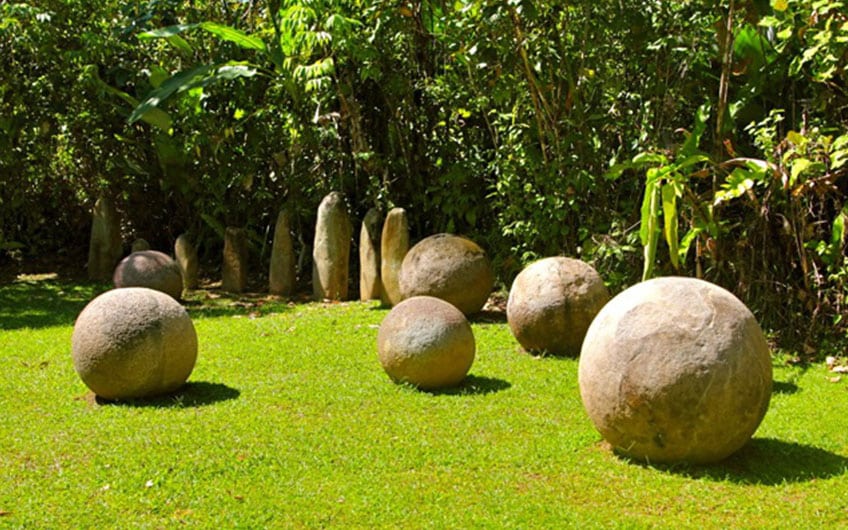 History and culture
This is a small place that has an approximate population of 3,300 people. In the past, this territory was habited by an indigenous community named "Bruncas". They used to work with stone, actually the famous Costa Rica stone spheres are part of their legacy. It says that the area was discovered close to 1,520 AD.
Around 1,530, banana was grown after the production on the Caribbean side of Costa Rica, then the airstrip of Palmar Sur which is located around 1 hour from Dominical was built, but it is an important part of the history of the area.
Talking about culture, they usually do handcrafts and work with stone. Currently they do a spheres festival each year that takes place during March and the main topic is the Pre-Columbian Spheres.
Also, the whales' festival is an important part of their culture. Close to the area, they celebrate "Festival de la luna" held in honor of "Bruncas", this is not specifically done in Dominical but are traditions of closer communities due to their predecessors.
Tourist attractions
The Marino Ballena National Park is a must when you visit Uvita & Dominical, also has beautiful beaches for surfers and from there you could go to Corcovado National Park in the South Pacific without staying in the place.
This spot also offers very nice waterfalls to explore and the area has different activities to do for people looking for flora and fauna or those who want to have fun and experience the adventure.
Things to do in Dominical – Uvita Costa Rica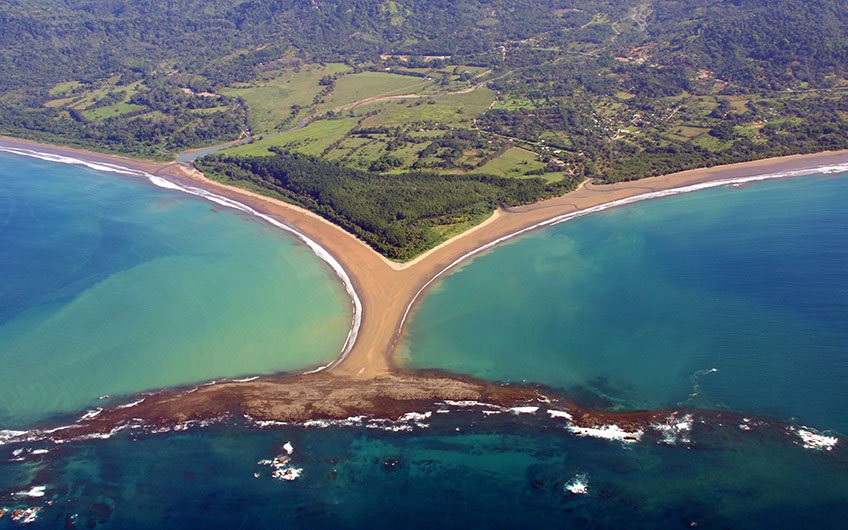 Visit Marino Ballena National Park:
The humpback whales arrive each year to this place for breeding, it starts from July and goes until October, however the best months to visit the park are August and September and highly recommended the last 2 weeks of September during the "Festival de Ballenas". There you could take a quiet boat tour, see the beautiful beach and take some pictures of the incredible whales.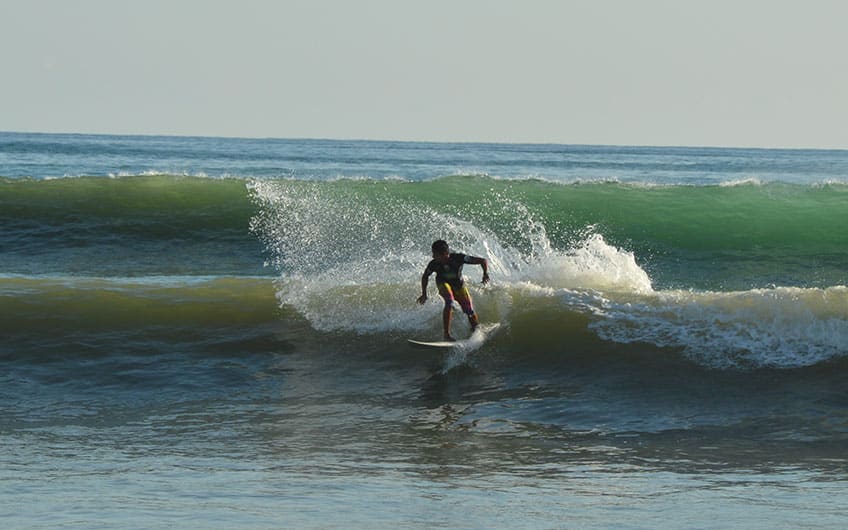 Surf:
Close to South Pacific is Dominical beach, it is highly recommended for experienced surfers because its waves are consistent, strong and fast, however in the area beginners can surf too.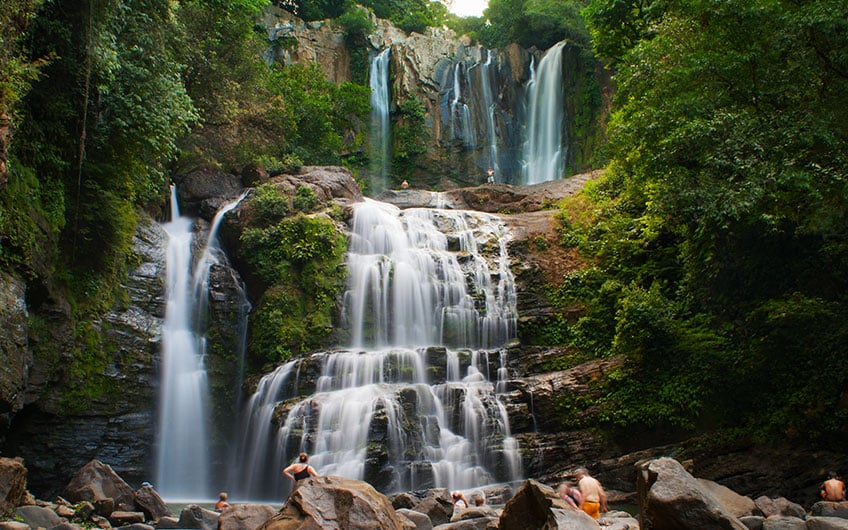 Visit Nauyaca Waterfall:
This is a place for adventurous people. It offers multiple activities as horseback riding, climbing, walking or just swimming. There are 2 waterfalls of 20 & 45 meters high, surrounded by exhubertant vegetation, a perfect spot for your Costa Rica family vacations.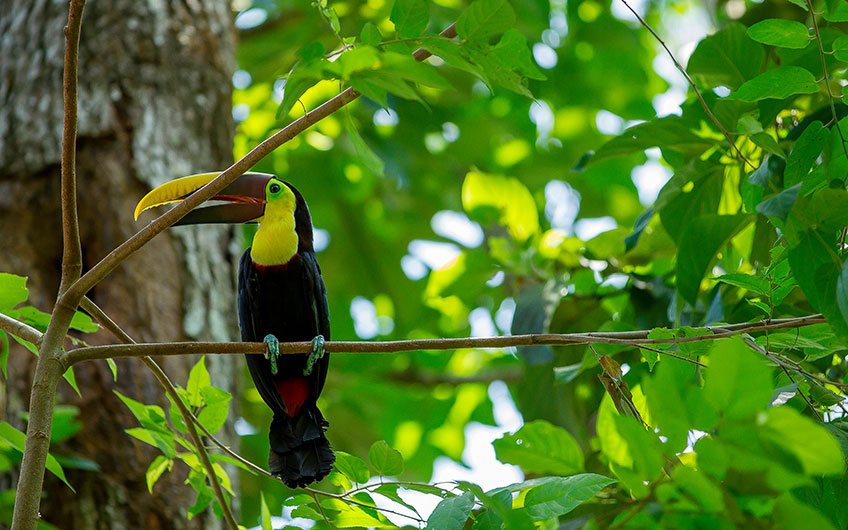 Due to its proximity to Corcovado National Park, and considering that it is not a touristy place, makes it good for bird watchers, in a very small area you will find many virgin areas.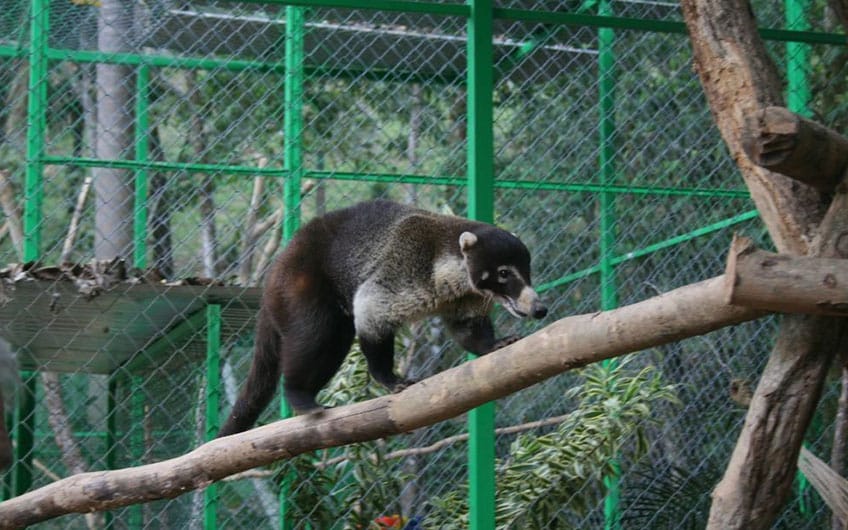 Visit Alturas Wildlife Sanctuary:
This is a place where you can find injured or abandoned animals. Their main goal is to return these animals to their natural habitat and take care of those that are not prepared to live with other wild species.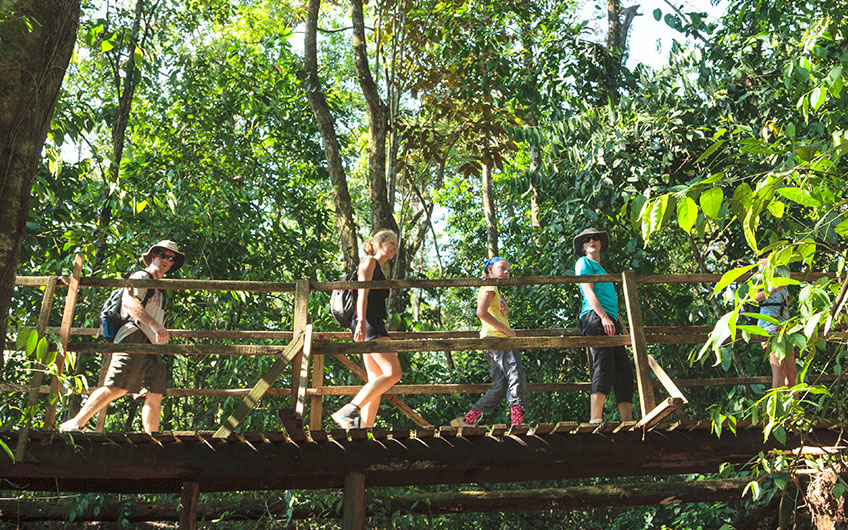 Visit Hacienda Baru:
If you are into eco-tourism, this is the place you should visit. It is a protected area where you have different activities to choose from. You will be in a quiet place that offers bird watching, the opportunity to walk in the rainforest, also you could visit a mangrove or take an active tour like zip lines.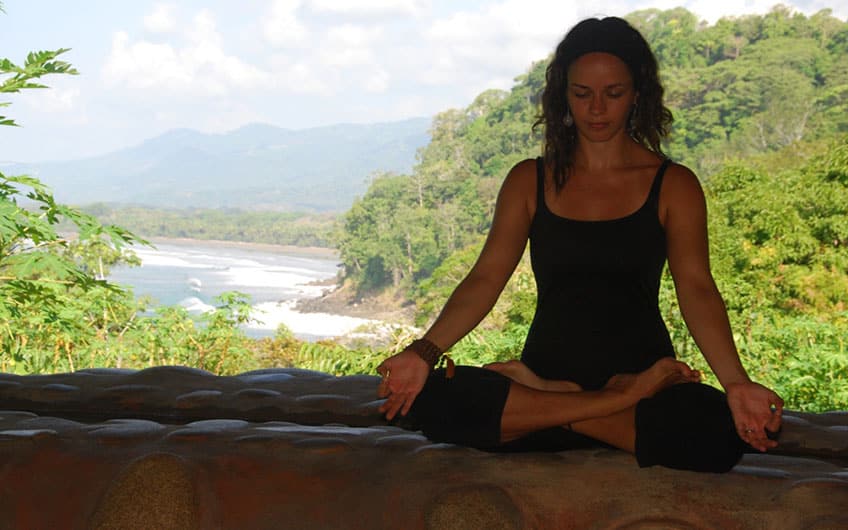 Wellness:
The place is a good spot for some Costa Rica wellness vacations, Dominical is recommendable due to its tranquility and scenic beauty. Some of the hotels offer yoga, so you have the chance of rest, relax and be disconnected from the busy world.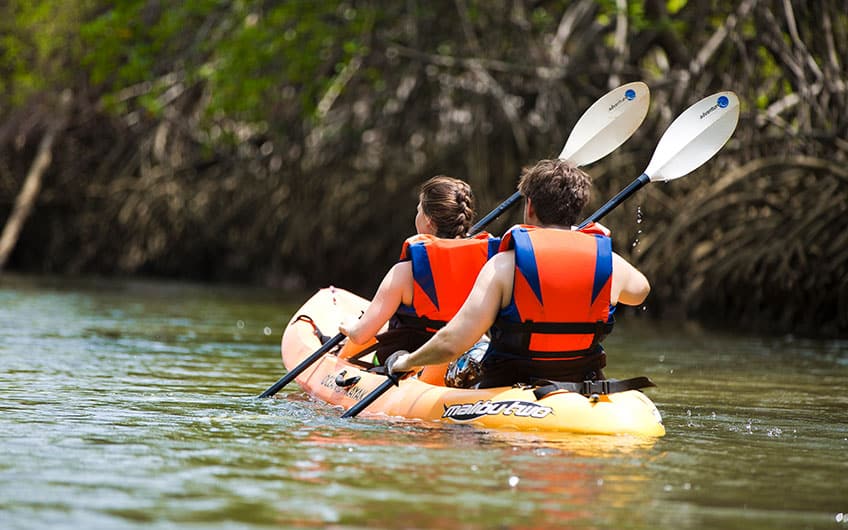 Multiple activities:
It has a lot to offer close to the areas in this small but nice place. You can enjoy kayak, fishing, ATV`s and much more.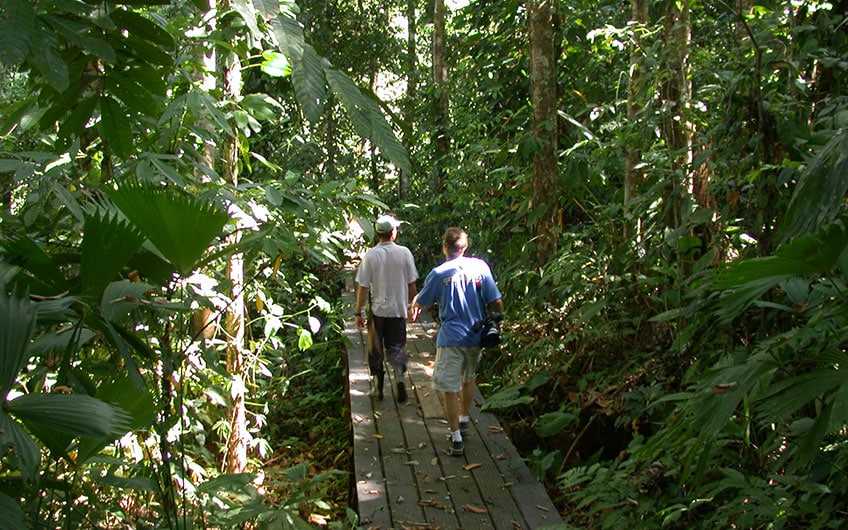 Visit Corcovado National Park:
You do not have to miss the chance to visit this unique spot if you are staying in Dominical – Uvita. There you can do snorkeling or scuba diving in Caño Island which is one of the best areas to do these activities in Costa Rica.
In Corcovado you can also go birdwatching, take a kayak tour or night walk in the forest. Most of Costa Rica´s biodiversity is in the Osa Peninsula of Costa Rica, Corcovado area.
Dominical & Uvita Costa Rica hotels
If you want to visit the less touristy places of our country in order to avoid the crowded places, Dominical and Uvita Costa Rica are some of the best options for your vacation. There you will not find all-inclusive hotels but there is no doubt that you will rest, relax, and enjoy the nice view, good food and incredible ambiance of these areas.
Another important thing to mention is that there are no beachfront hotels, most of the properties are located up on a hill due to its geography.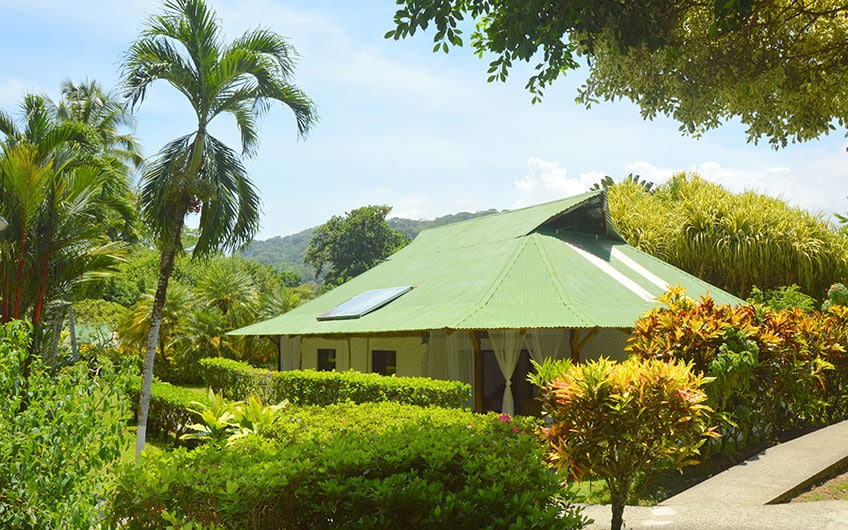 Another beach hotel inmersed in the jungle, it is close to Dominical village and close to the beach so you will not need transportation to get to the beach.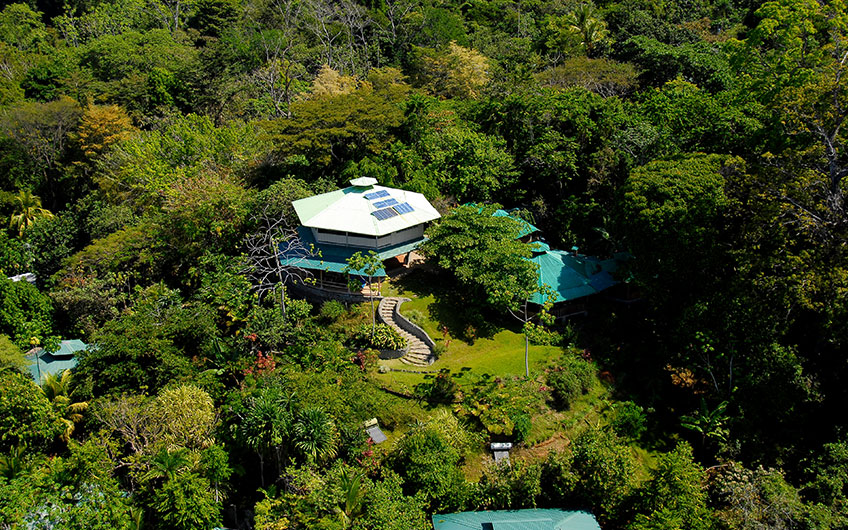 It is an eco-lodge located in Dominical. A small beach hotel on the hills, a perfect place for people that want to do yoga while they are staying in the area.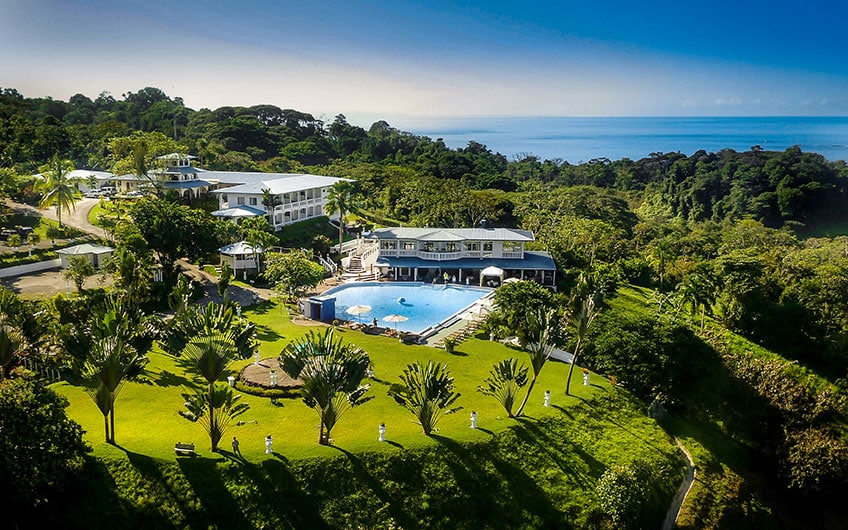 It is a small Mediterranean style hotel located close to Marino Ballena National Park and Uvita area. Offers different room categories for couples or big rooms for families.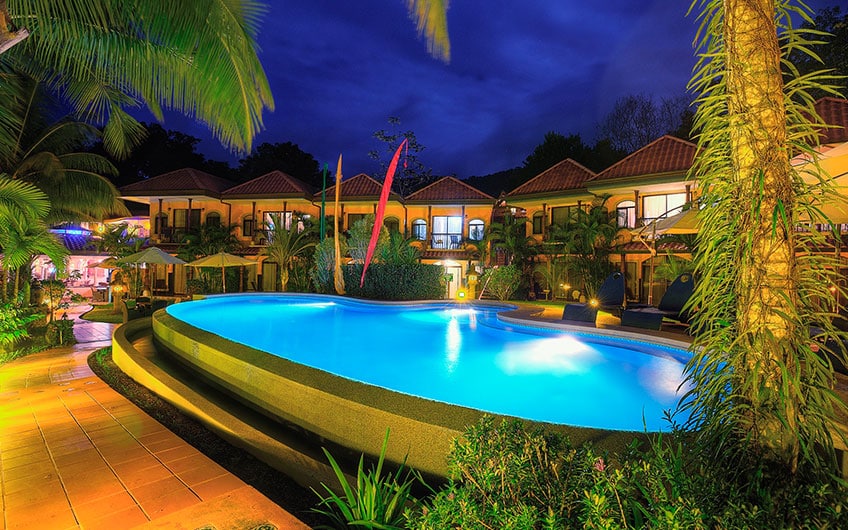 A nice option is this small boutique hotel located close to Dominical beach. It is a secluded beach hotel, although it is not beach front.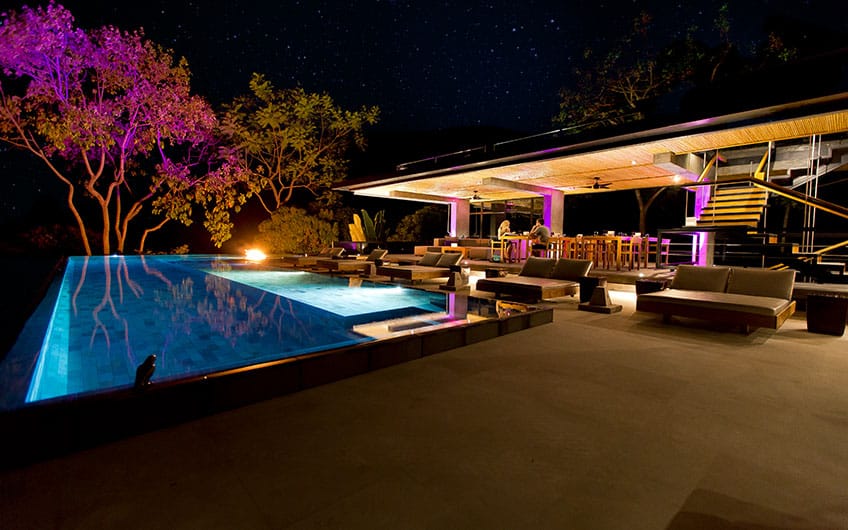 Located in Uvita Costa Rica, it has a privileged view of the sea as it is up on a hill. This is the most luxurious adult only hotel in the area, so it is highly recommended for couples. Important to consider that you need a 4×4 car to get to the hotel, but they offer complimentary transportation to/from Uvita´s bank (BCR).
Dominical & Uvita Costa Rica food and restaurants
Aracari Restaurant:
La Cusinga Lodge restaurant, located in Dominical and opens from 07:00 to 21:00. There, you will find gourmet, organic, healthy and fresh food.
El Rancho Bar and Restaurant:
Located in Dominical, this is Río Mar's Hotel restaurant. It opens from 07:00 to 21:30. The menu includes organic food, and a selection of local and international meals.
Pura Vida Bar & Restaurant:
Cristal Ballena Hotel restaurant, offers international and national flavors, delicious food in a nice ambiance. Opens from 07:00 to 21:30.
La Palapa Restaurant:
Located in Dominical is Cuna del Angel's Hotel restaurant. It has a good gourmet menu of international and gluten free food, the bar-restaurant is open from 06:30 to 22:00.
El Pescado Loco:
Located in Dominical, this open restaurant offers delicious Centro American meals, seafood and options for vegetarians. Opens from 11:30 to 20:00.
Phat Noodle:
Opens from 11:30 to 21:00, is an open restaurant with an Asian, Thai, Vietnamese food fusion, suitable for vegans, celiacs and vegetarians, located in Dominical area.
Los Laureles Bar and Restaurant:
This is located in Uvita and opens from 11:00 to 21:00. Suitable restaurant for vegans, celiacs and vegetarians, offers a selection of local, international and seafood meals.
Sabor Español Restaurant:
Located in Uvita, this Spanish restaurant has a selection of seafood and Mediterranean food, suitable for vegans and celiac. Opens from 18:00 to 22:00.
Pizzeria La Fogata:
Located in Uvita, close to Marino Ballena National Park, it opens from 07:00 to 22:00. It is an open air Italian restaurant that also offers typical Costa Rican food.
El Toro Loco Restaurant:
Grill, typical US and Costa Rican food with options for vegetarians, located in Uvita. It opens from 11:00 to 16:00.
Dominical & Uvita Costa Rica nightlife
Dominical Costa Rica is a small town in which nightlife hasn't been very developed yet, so most of the places there are more modest than in other parts of the country, however, the atmosphere is really nice. You could go after sunset to the open-air bar and restaurant and enjoy a beer in a friendly place. The area during the night is very calm, as most of the places are secluded, small and surrounded by a lot of vegetation.
Video of Dominical & Uvita, Boruca Indigenous Group and Ballena Marina National Park
If you like the look of this natural and beautiful place and want to visit Dominical or Uvita, please leave us a comment and contact us for a tailor made itinerary. Remember that, "Whales' Festival" is a must doing activity during your Costa Rica vacations.