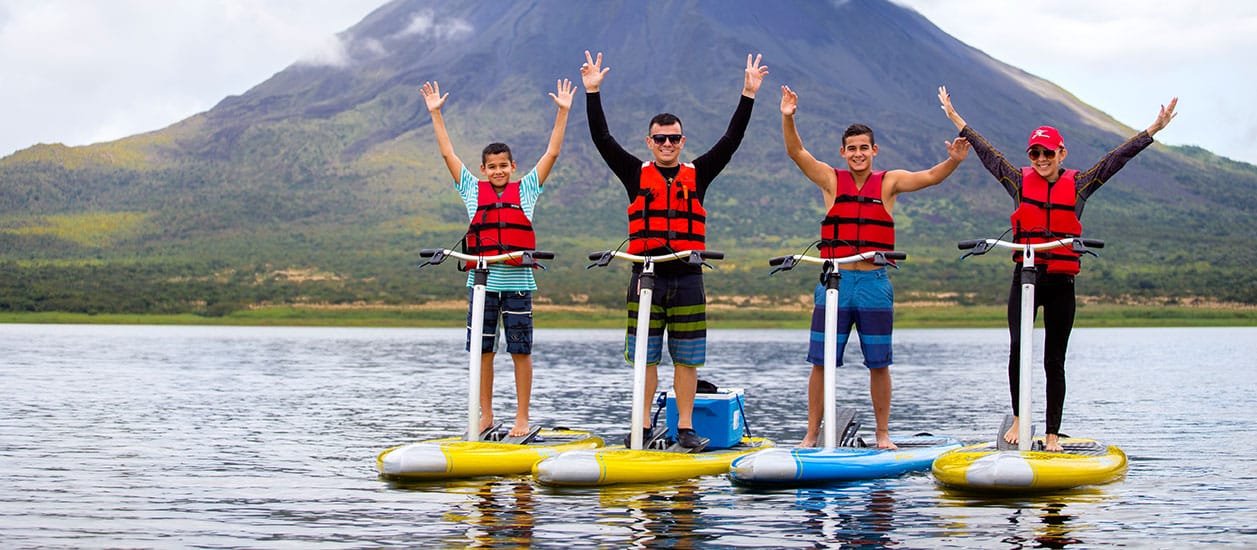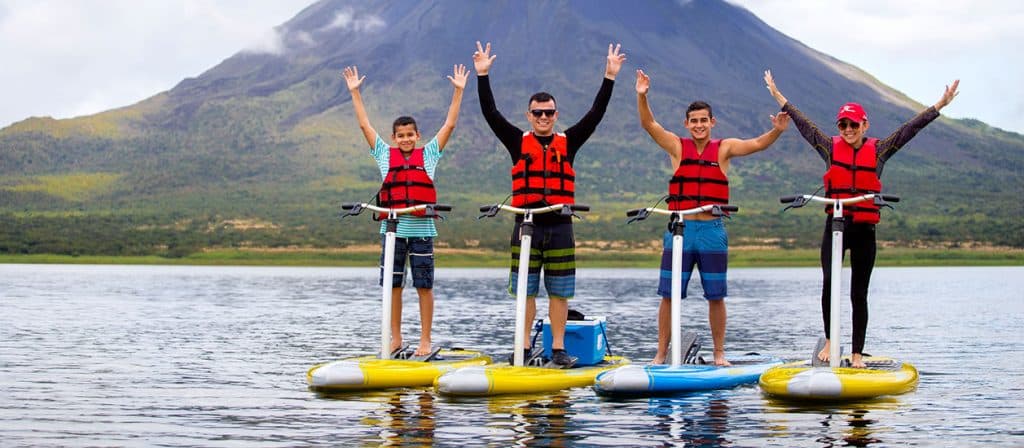 If your clients are nature and adventure enthusiasts, they will be thrilled to try this new water activity.
The tour will take you gliding across the calm waters of Lake Arenal that sits at the foot of the breathtaking Arenal Volcano and it's perfect to explore the beautiful lake and enjoy amazing views of the volcano.
This activity is easy and fun for people of all ages because the board is powered the legs and allows you to hold the handlebar for balance.
Please contact our executives for more information about this new tour.