Table of contents
National Geographic Traveler Magazine describes Costa Rica as an incredible destination to travel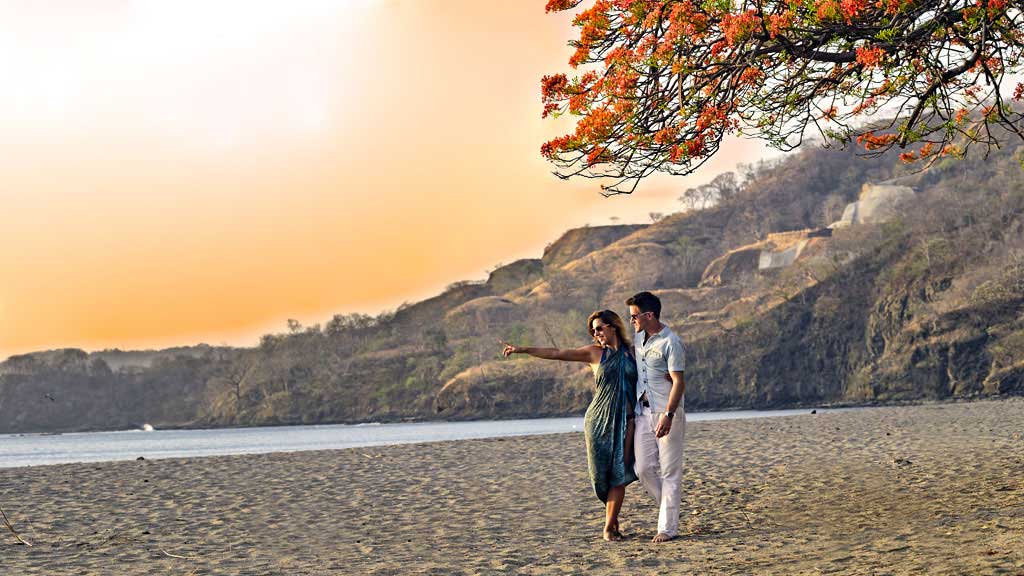 Costa Rica was selected as the first of the 35 best destinations to visit in 2021 – and the only one in Latin America, by the English edition of National Geographic Traveler magazine.
The editors of the publication emphasized the country's commitment to be an example to the world based on a sustainable tourism model related to caring for the environment, its wide biodiversity, as well as the protection of more than a quarter of its territory with National Parks and conservation areas.
In addition, they highlighted the possibility for those who visit the destination to experience unique activities to reconnect with nature.
Land borders will open from April 5 for tourism
The land borders will be open as of April 05th, 2021, for tourists from countries that do not require a visa and they must comply with the same sanitary requirements to those required of those who enter by air:
Fill a digital epidemiological form at https://salud.go.cr (Health Pass).
Purchase a travel insurance that covers expenses in case of acute illness caused by the virus.
You can verify if you require a visa to enter Costa Rica at the following link https://migracion.go.cr/Paginas/Visas.aspx, where the Migration and Immigration guideline can be found.
Manuel Antonio National Park will close on Tuesdays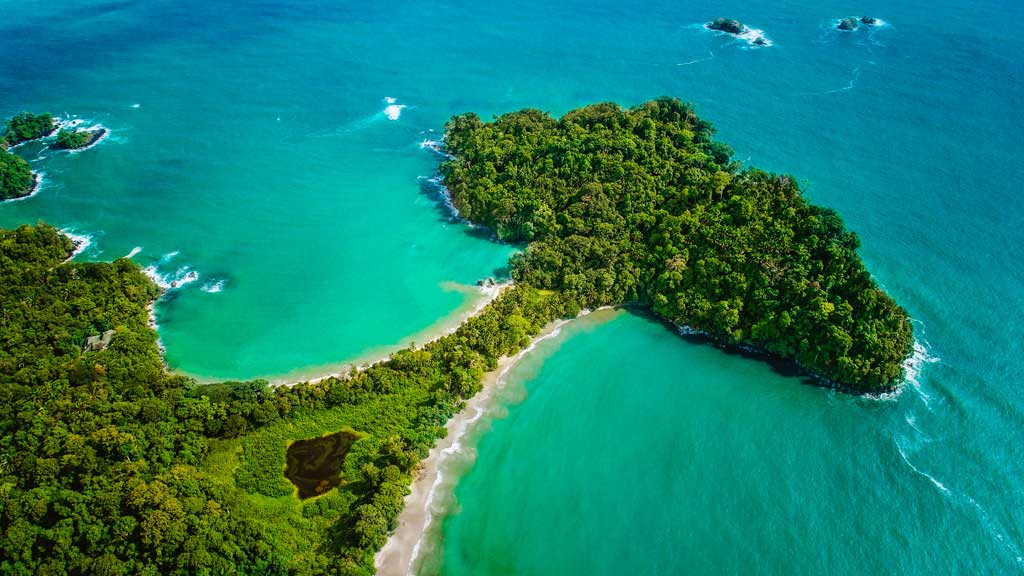 As of April 1, 2021, the Manuel Antonio National Park will open on Mondays and will move maintenance work to Tuesdays.
The measure responds to the decision of the Costa Rican government of moving the national holidays of this year to the Monday before or after, and thus encourage visits to the park and promote local economic reactivation that has been affected by the pandemic.
New website TravelExcellence.com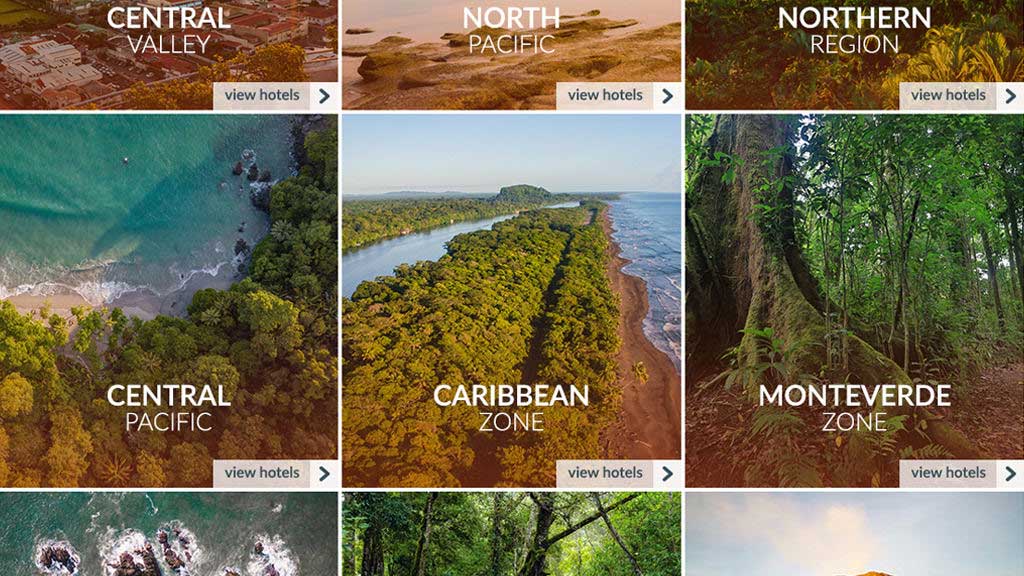 With great enthusiasm we inform you that during the last months we have worked on the renewal of our website www.travelexcellence.com.
In addition to refreshing the image of the site, we have prepared new informative content about Costa Rica, its most popular destinations and the country's tourism product.
Also, we have created a section with the most up-to-date information on the COVID-19 situation, current restrictions and protocols, and a summary of the international flights operating at each of our airports. See latest updates at: https://www.travelexcellence.com/latest-news/updates/
Agreement with the insurer Terrawind Global Protection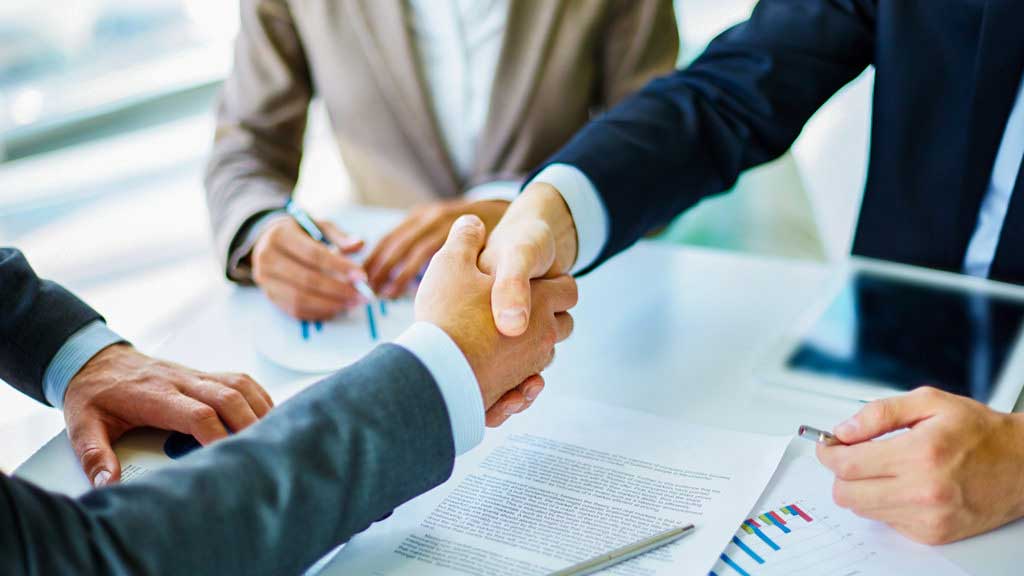 We are pleased to inform you that we have established a strategic alliance with the insurance company Terrawind Global Protection to facilitate our clients to comply with the requirement that Costa Rica demands to all international tourists to have medical insurance when visiting the country.
The requirement of the national government entities is that the travel insurance covers an eventual medical treatment and the respective period of quarantine in case of infection of COVID-19.
Do not hesitate to contact our sales executives if you want our assistance with this process.
COVID-19 PCR and antigen tests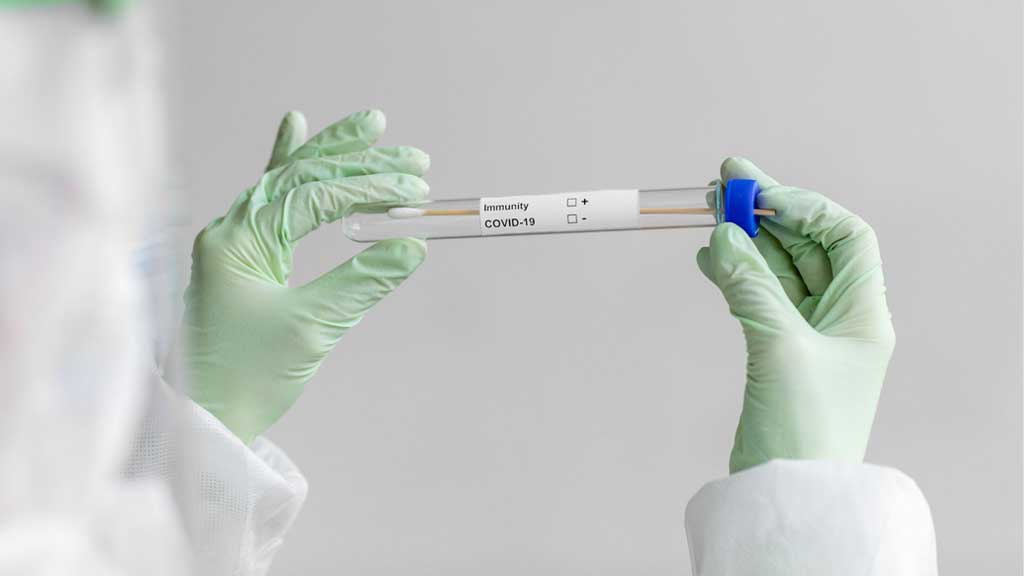 A network of more than 100 private clinical laboratories has been enabled to perform RT-PCR and antigen tests in all regions of Costa Rica. This is due to the measure taken by some countries such as United States, UK, Spain and Canada, of requesting a negative test as an entry requirement.
In addition, hotels and suppliers throughout the country have made alliances with these laboratories to facilitate these tests even within the hotel itself or to provide the coordination service and complementary transportation to the nearest clinic.
At Travel Excellence we are at your service if you require help with this process, so do not hesitate to contact our sales executives in case you require assistance.
COVID-19 Vaccination process in Costa Rica
The COVID-19 vaccination process in Costa Rica is moving forward at an excellent pace, and we are proud to share that we are close to reaching 250,000 vaccinated people.
This means that in our country there are now more people protected than the total number of cases, which means that 10% of the population is already immune to the disease.
Digital catalog of recommended restaurants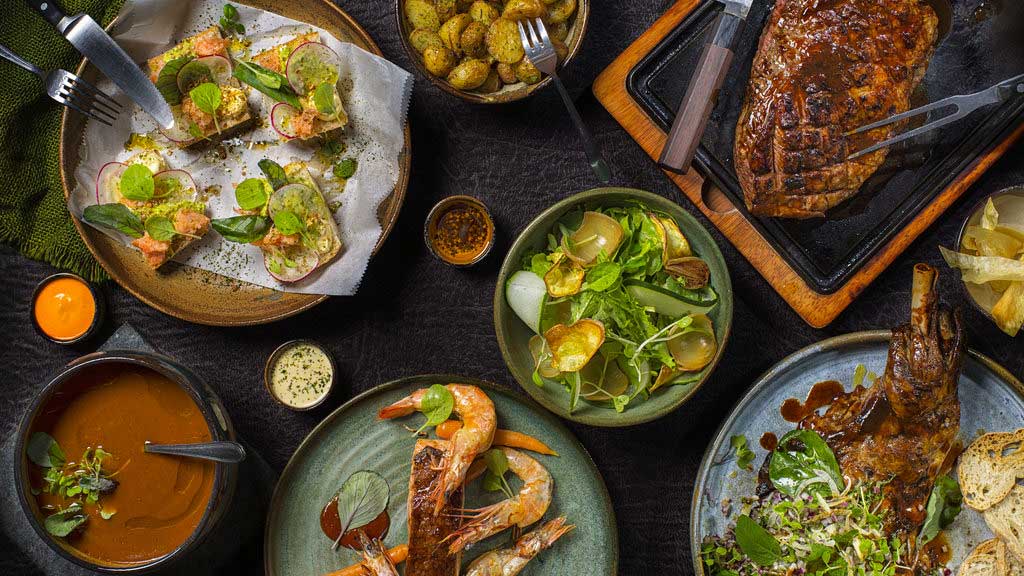 At Travel Excellence we have prepared a digital catalog with our restaurant recommendations in the different areas of Costa Rica, an interesting tool that will be very useful for your clients when looking for gastronomic options in the country.
The document includes general information about each restaurant, its address, and some details such as schedule, dress code, price range and type of menu.
Click on this link to see this digital catalog.
Changes in the meal plan of Casa Chameleon in Mal Pais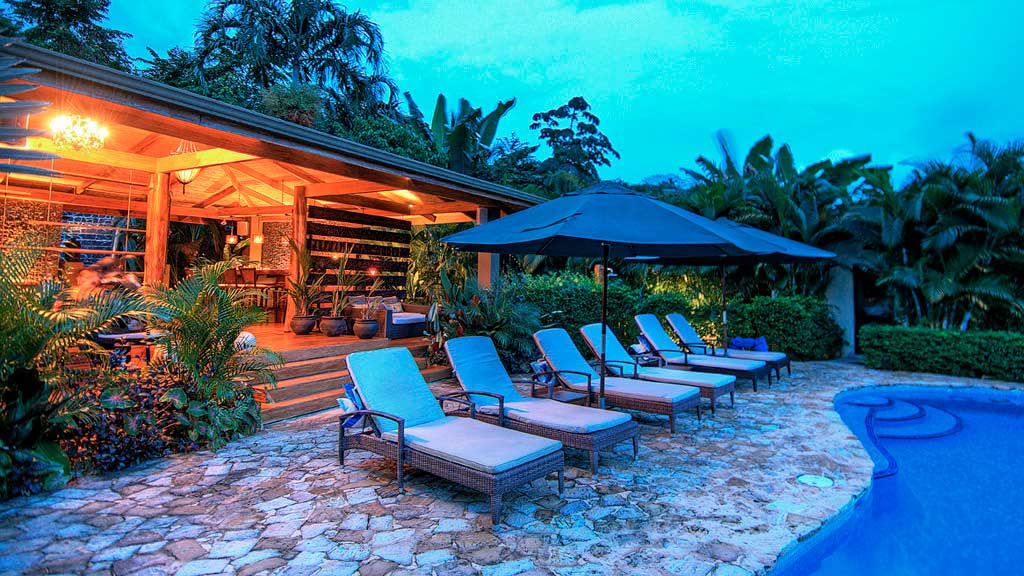 As of February 1, 2021, Casa Chameleon in Mal Pais is only including breakfast in the lodging rate and no longer the half-board option as it did previously.
Of course, the hotel restaurant, Brasas del Mar, will remain open to both hotel guests and the general public for breakfast, lunch and dinner times every day.
Casa Conde Beachfront Hotel is no longer all-inclusive
Since its reopening last January, the Casa Conde Beach Front hotel located on the Papagayo Peninsula, offers only the bed and breakfast plan or the room only option.
That is, the all-inclusive option that was previously offered will not be available until further notice.
Changes in Tamarindo Diria and Jardin del Eden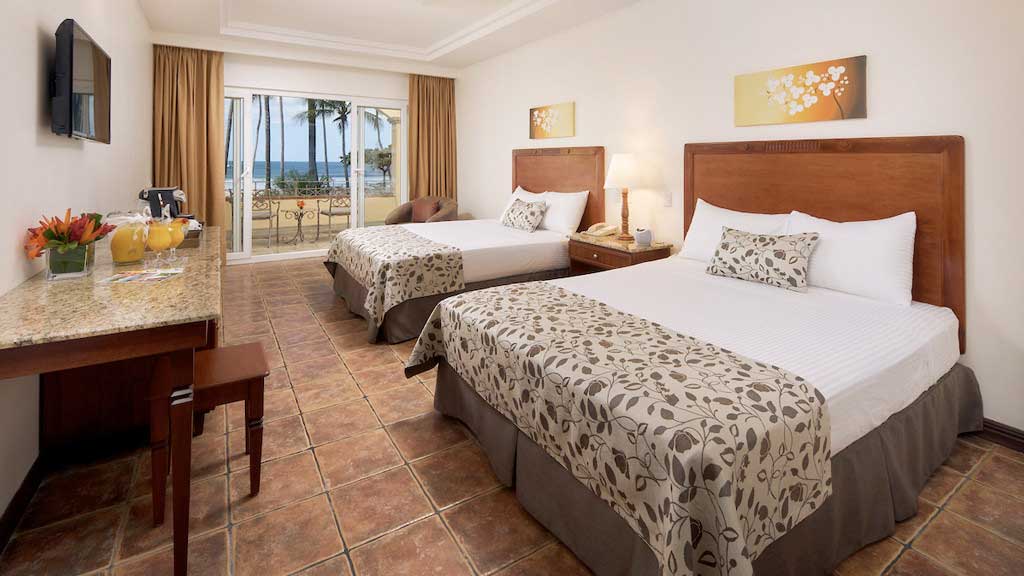 As of November 1, 2020, Grupo Diria has been working hard to modify its services to provide greater security to customers who visit both of their hotels.
Among these changes, the Tropicana Poolview category in Tamarindo Diria is no longer an adults-only category. The purpose is to turn Tamarindo Diria hotel into a family-friendly property and Jardin del Eden into an exclusive hotel for adults.
The minimum age to stay at Jardin del Eden is 18 years old.
Planet Hollywood is now part of the Autograph Collection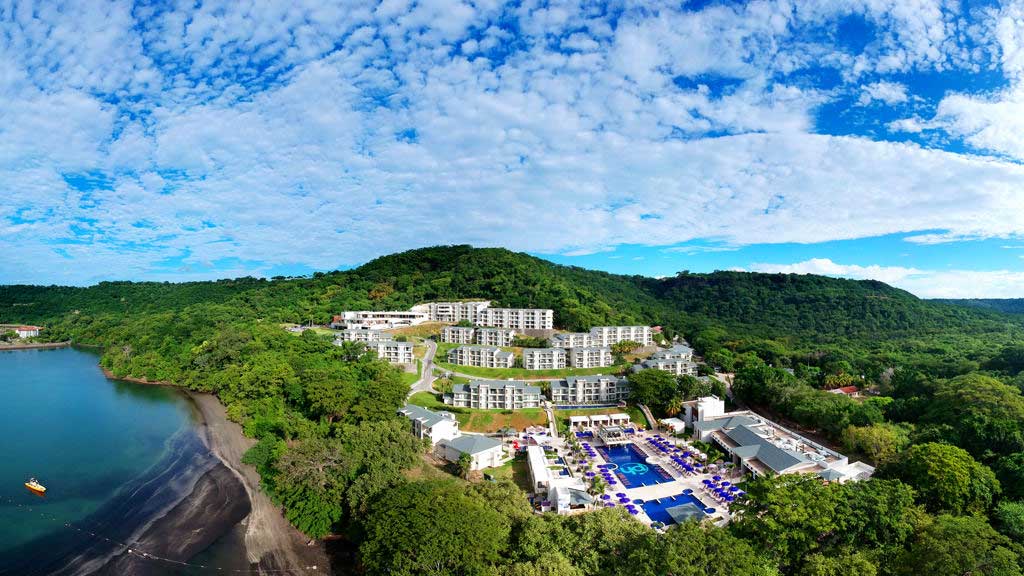 As of July 1, 2021, all hotels belonging to the Blue Diamond Resorts group will become part of the prestigious Autograph Collection brand by Marriott International – including the Planet Hollywood Beach Resort hotel located on the exclusive Papagayo Peninsula.
Combining the hotel's innovative brand concept and its all-inclusive product, the alliance with Marriott International will allow the resort to offer guests incomparable vacation experiences under the exclusive All-In Luxury® vacation concept.
New flight to – from Punta Islita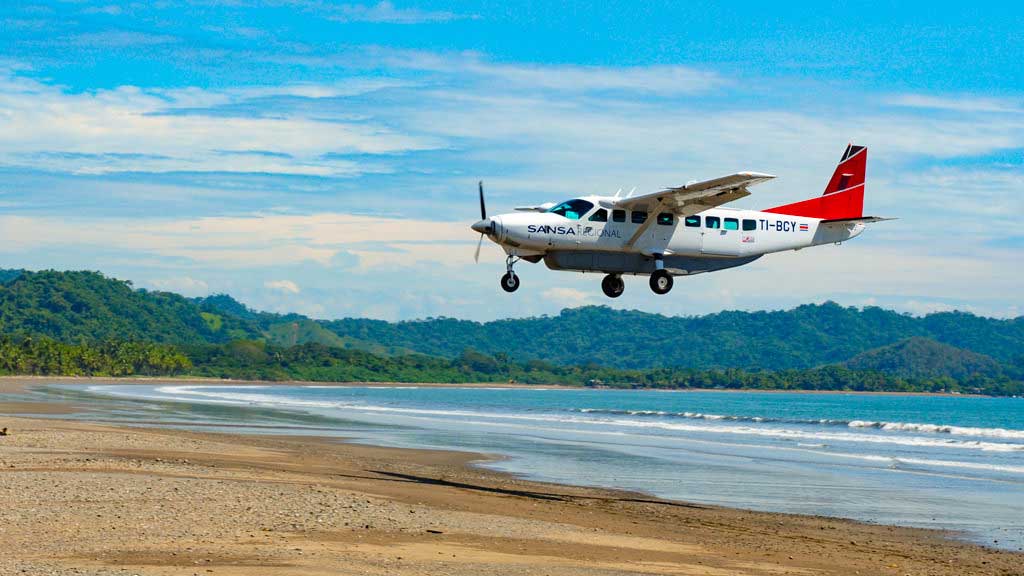 The domestic airline SANSA announced that it has reactivated the flight to – from Punta Islita with a minimum of 3 people, to facilitate the arrival and departure of customers who wish to visit this destination.
The route operates on Mondays and Thursdays, leaving San Jose to Punta Islita at 1:30 pm (with a stopover in Liberia of approximately 10 minutes). From Punta Islita to San Jose it is a direct flight leaving at 3:10 pm and with a duration of 30 minutes.
New management of Monteverde and Tortuga Lodge hotels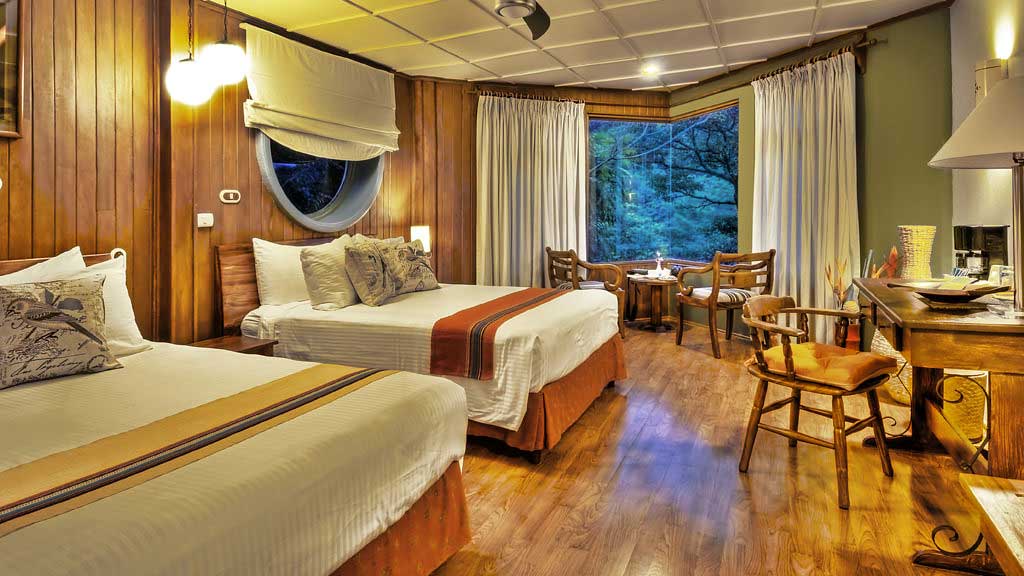 The Pacuare Lodge and Lapa Rios Lodge family added Monteverde Lodge & Gardens and Tortuga Lodge & Gardens hotels to their collection.
Like Lapa Rios, acquired in 2019, Monteverde & Tortuga Lodge represent two pioneering and internationally renowned companies in the field of ecotourism – a concept that has identified Pacuare Lodge since its foundation.
The group's mission is to continue the tradition of environmental protection while offering unforgettable experiences to all guests.
Temporary closures of Manatus and Flor Blanca hotels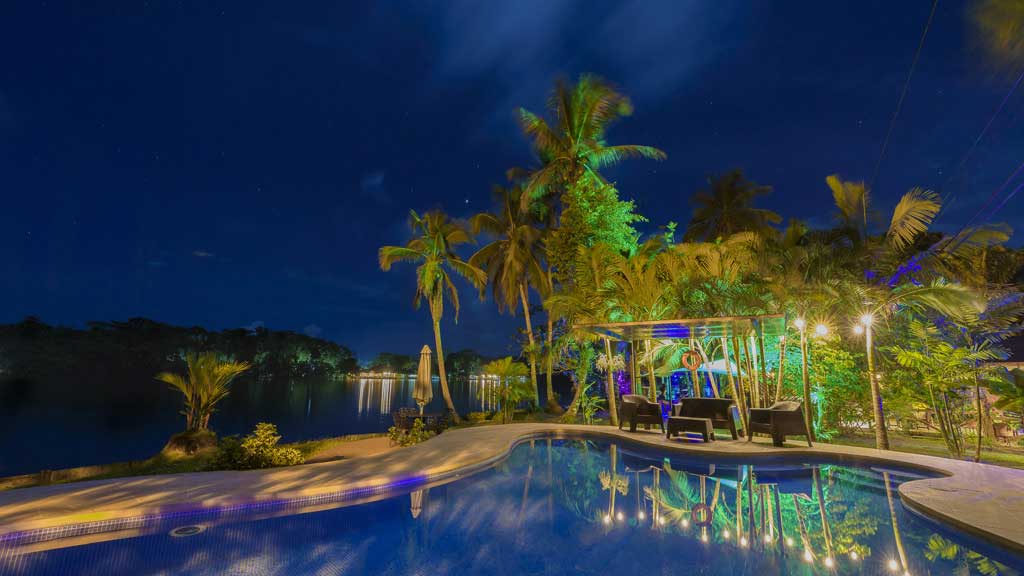 Manatus Hotel in Tortuguero announced that it has postponed its reopening until July 1, 2021, due to the difficult situation caused by the pandemic.
In addition, the Flor Blanca hotel in Santa Teresa informed that it will close for remodeling from April 15 to December 31, 2021.
Do not forget to check the special promotions and discounts that hotels are offering to clients interested in traveling during 2021. Click here