Table of contents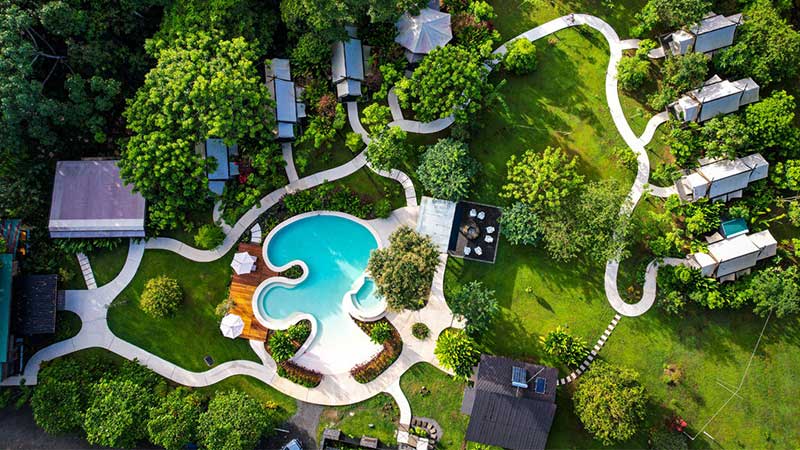 Arenal Glamping Boutique Hotel
Glamping-style lodging continues growing in Costa Rica. The new Arenal Glamping Boutique Hotel is immersed in the rainforest with spectacular views of the volcano. This family-owned hotel provides a combination of camping experience with relaxation with a high commitment in terms of sustainability and service. Its 8 rooms (7 Deluxe Standard and 1 Deluxe Family) can accommodate 18 guests. Some room features and facilities are one or two queen size beds, A/C, Wi-Fi connection in the public areas; a balcony overlooking the lush rainforest, a pool area, a yoga deck, a lounge, a fire pit, and a small fitness center. This property is perfect for families, couples or groups of friends who want to experience the rainforest inside the comfort of a tent.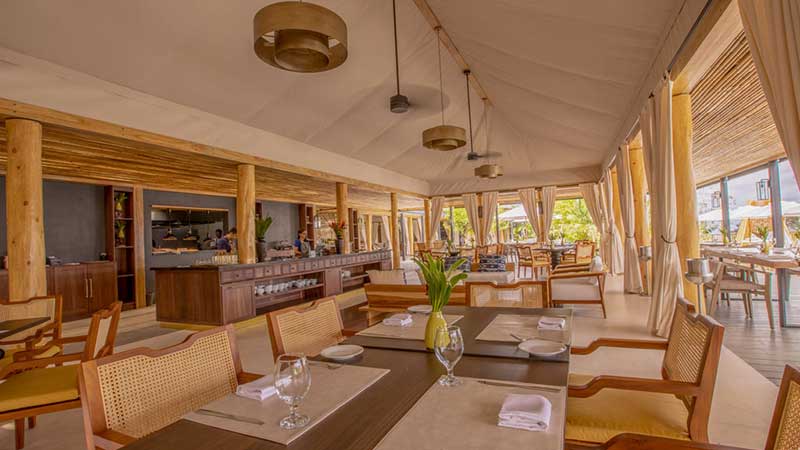 Nayara Tented Camp
In addition to the vibrant rainforest and the spectacular views of the Arenal Volcano, Nayara Tented Camp guests will now also be able to enjoy a new level of culinary excellence with the new kosher menu at its main restaurant: Ayla. Led by Chef William, the team has worked to create a diverse menu showcasing the best of local ingredients and international flavors. From the spicy sea bass ceviche in ¨leche de tigre¨ to the savory grilled beef filet with chimichurri, each dish is expertly prepared and beautifully presented to conquer even the most demanding palates. Their commitment to kosher food means that all guests can enjoy the culinary delights of Nayara Tented Camp without compromising their dietary restrictions. We invite you to experience a gastronomic journey in Ayla.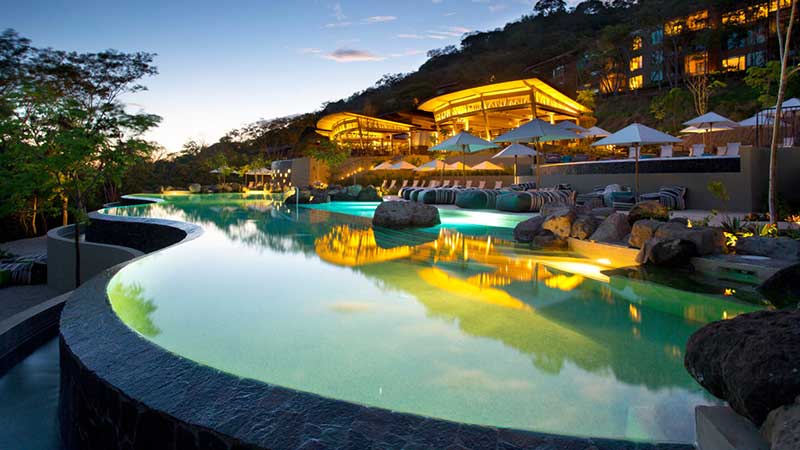 Andaz Peninsula Papagayo Resort
One of the restaurants at this luxury resort, The Andaz Beach House, will be closed from July 10th to November 15th for a transformational redesign. However, Andaz guests will continue to enjoy access to 3 pristine beaches during their stay. Below you will find a summary of services for each location:
SOMBRERO OSCURO: This location is a three-minute walk from the main pool. Food and beverage service. Enhanced beach lounge chair and daybed seating under the forest canopy. Water activities, including snorkeling, stand-up paddling, and kayaks. Boat transfers to Nacascolo Beach. Restrooms are available in the main pool area. Please note: there are stairs to this location, so this beach is not wheelchair accessible.
SOMBRERO CLARO: This beach is a five-minute walk via a natural trail from OSTRA adult pool or accessible from Playa Sombrero Oscuro. Towel and water station at OSTRA pool area. This is a natural beach with no resort services. Restrooms are available at the OSTRA pool area. This beach is not wheelchair accessible.
NACASCOLO: During the Andaz Beach House redesign, the guest beach area will be relocated to the opposite end of the beach. Andaz boat transfers will operate on a daily schedule (weather permitting) from Playa Sombrero Oscuro (below the main pool) to Nacascolo. Shuttle transfers will also operate daily on a schedule from the lobby. This is the recommended transportation option for guests with mobility issues. Select food and beverage items will be available. Beach lounge chair seating with sun protection is available. Access to public restroom facilities. This beach is not wheelchair accessible.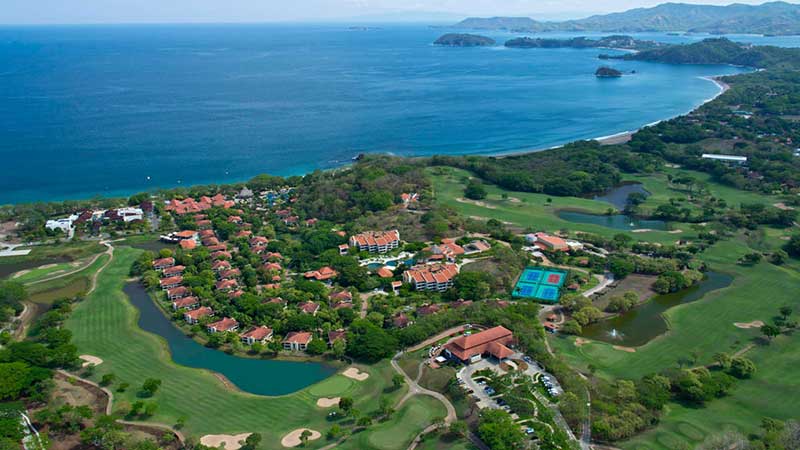 The Westin Reserva Conchal
Continuing with their renovations project, the last phase of their original plan will be completed this summer/fall in the following areas and timeline:
JULY-AUGUST
Main Lobby: Jul 3 – 24, 2023 (new furniture, decoration & wall painting)
Cauri Restaurant: Jul 3 – Aug 30, 2023 (new furniture, decoration & wall painting)
Convention Center: Jul 3 – Aug 30, 2023 (new furniture, carpeting & wall painting)
AUGUST-OCTOBER
Spa: Aug 1 – Oct 31, 2023 (new furniture, decoration & wall painting)
84 Westin Club rooms & Suites (adults only area): Aug 01– Oct 31, 2023 (bedding, furniture, decoration & wall painting)
Westin Club Lounge: Aug 01 – Oct 31, 2023 (new furniture, decorations & wall painting)
Westin Club Pool & Wet Bar: Aug 01 – Oct 31, 2023 (updates)
Faisanella Restaurant: Aug 01 – Nov 11, 2023 (new furniture, decorations & wall painting)
During the time of renovations, the following areas will continue operating normally: Deluxe, Premium & Westin Family categories. Five (5) restaurants and three (3) bars alternating service based on occupancy. Westin Family Club Lounge. Main swimming pool. Westin Workout Studio. Reserva Conchal Golf Course including stores. Tennis courts. Kids Club. Stores from the commercial area. Imperial Bar. Access to the Beach. Activities center.
The check-in area will be located in an alternate area during the 3 weeks of its renovation. Spa services will be provided at W Costa Rica. The hotel will continue operating with the minimum disruption; they have taken measures to mitigate noise and visual impact, and renovations will occur daily between 8:00 and 17:00 hours.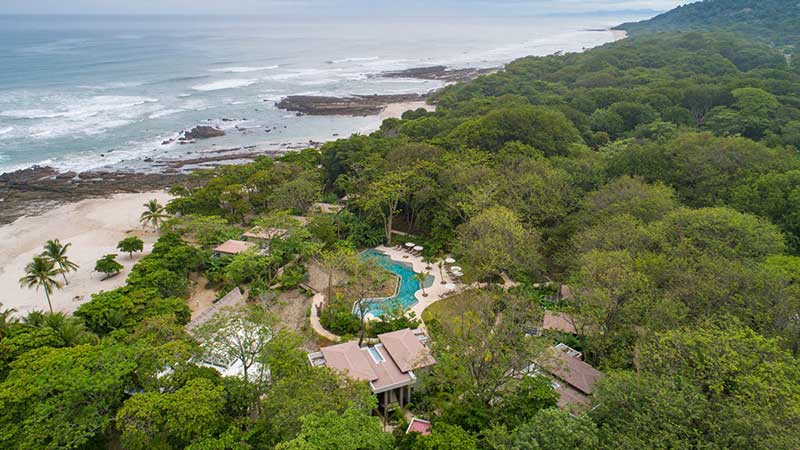 Los Altos Resort
We would like to inform you about some exciting developments and maintenance work at Los Altos Resort, that will be taking place from August 28, 2023, to October 31, 2023. At Los Altos Resort, they strive to continually improve their facilities and provide you with an exceptional experience. To enhance guests' enjoyment, they have scheduled several renovations and construction projects:
New Deck and roof in Karolas Restaurant. Karolas Restaurant will be undergoing an expansion with the addition of a brand-new deck. This enhancement will offer a delightful dining experience with breathtaking views.
New and extended deck in the Pool Area. The pool area will also be upgraded with the construction of a new deck which will provide an enhanced space to relax, soak up the sun, and enjoy the breathtaking views of the Pacific Ocean.
Spa Renovations: To further elevate the wellness experience, they will be undertaking renovations in the spa. Although the spa facilities will be temporarily unavailable, they have arranged for treatments to be offered in one of the luxury condos or directly in guest rooms. So guests can still indulge in the rejuvenating treatments Los Altos Resort is known for.
In terms of dining options, Karolas will still be open and available, in addition to many great restaurants within walking distance. A delicious breakfast lunch or dinner will be offered at Karolas or if preferred, they can arrange for it to be served directly in the guests' suite.
They want to assure you that every effort will be made to minimize any inconvenience caused during this period. While some areas may be undergoing renovations, all other facilities and amenities will remain open and accessible to guests without disturbance.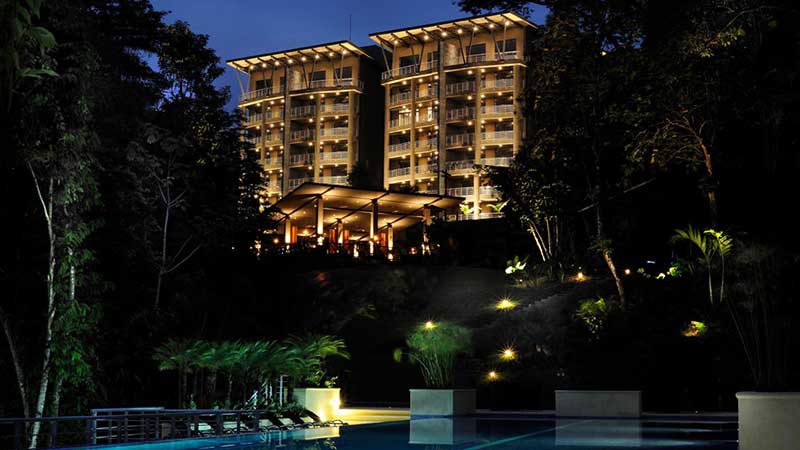 Nantipa
Exciting news from Nantipa! We are thrilled to announce the grand opening of their new Rainforest Yoga Shala, marking an exciting addition to their three-part hospitality development. Yoga and wellness enthusiasts will be delighted to experience this 64 m2 space nestled in the lush forest, just a stone's throw from the guest rooms, beachfront, and pool. Constructed entirely of upcycled materials, the yoga center provides a serene sanctuary where guests can inhale the good vibes through custom exercise and meditation classes. Moreover, they now proudly accept yoga retreats and their dedicated team can tailor retreat packages for facilitators, ensuring a truly immersive and memorable experience. Whether you seek a rejuvenating escape or a transformative journey toward inner peace, the Rainforest Yoga Shala offers the perfect backdrop for intimate parties, weddings, friend reunions, or family bonding. Discover the harmonious blend of nature and yoga, fostering well-being and tranquility for all.