Table of contents
Teva Eco Retreat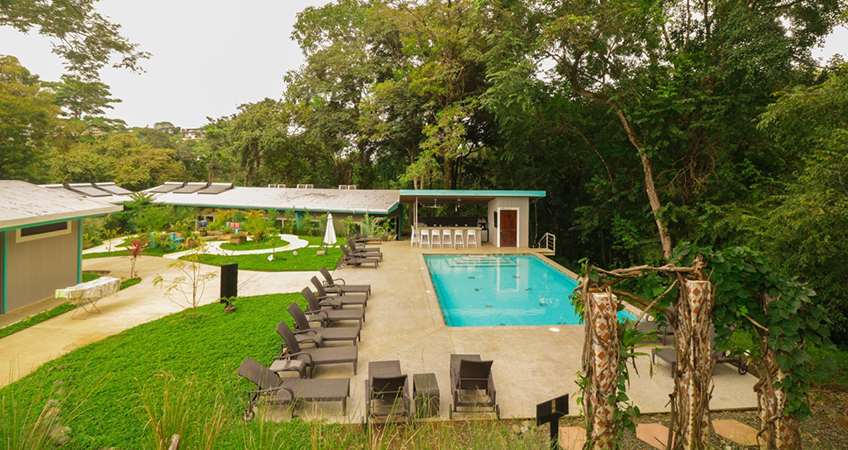 Teva Eco Retreat is a new lodging option located in Manuel Antonio, designed for clients with a limited budget but looking for a good standard category property. The hotel offers comfortable rooms, accessible location and a relaxed ambience.
Its 38 rooms are divided into different categories that vary between private and shared rooms, and with private or shared bathrooms. Additionally, guests can enjoy a jungle view swimming pool with poolside bar, a Moroccan – Latin fusion restaurant, a yoga platform, hammocks, and 3 on-site trails that take visitors into primary and secondary forest where it is possible to spot some of the most popular wildlife species of the area.
---
Espadilla Gardens Hotel
Espadilla Gardens is a renovated property, formerly known as Cabinas Espadilla and located on a walking distance from Manuel Antonio National Park. It features 16 rooms equipped with one or two beds, safe, mini refrigerator, flat screen TV and coffee maker.
The hotel offers a swimming pool, and guests also have direct access to Puerto Escondido Restaurant, the poolside bar and the souvenir store of its sister property, Playa Espadilla Hotel.
---
Jungle Vista Inn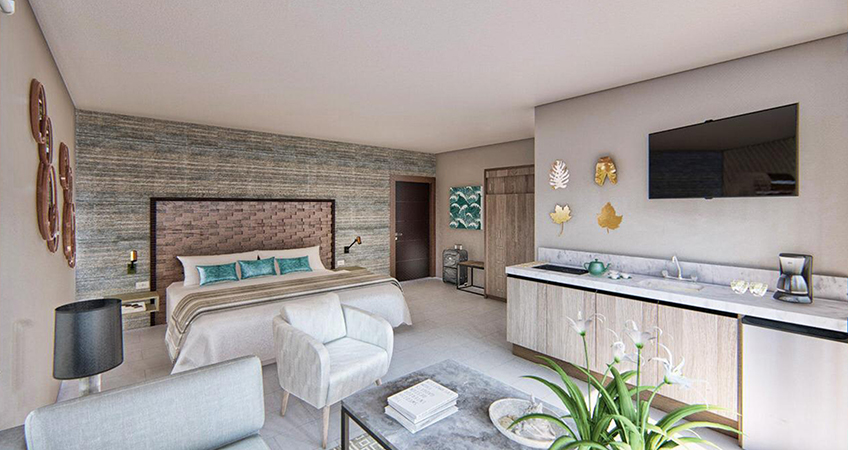 The renovated Jungle Vista Inn is another hotel located in Manuel Antonio which will open next December 20th.
The property will offer 17 rooms, some of them with partial ocean view, one swimming pool, a private apartment, resting area and a restaurant open only for breakfast. Besides, guests will have access to all the services offered at Los Altos Resort since this is its sister property.
---
Aguti Reserve & Hotel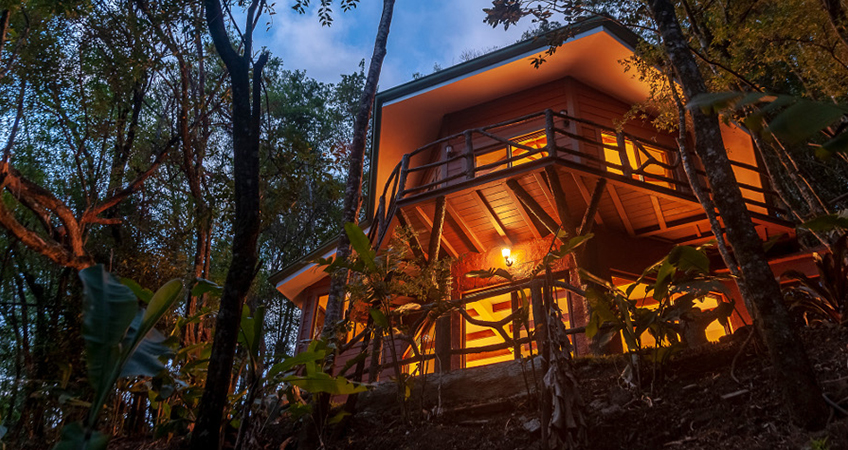 Aguti is a boutique – style hotel located in Monteverde region, next to the natural reserve named as the property. It has 10 spacious rooms and incredible views of the Nicoya Gulf.
Guests can also go through the 4 kilometres of self – guided trails or participate on some of the conservation and sustainability efforts at the hotel. It offers fresh local products at the restaurant, bar, coffee shop, tour desk, reading area, among other amenities.
---
Costa Rica was recognized as the best wildlife and nature destination 2019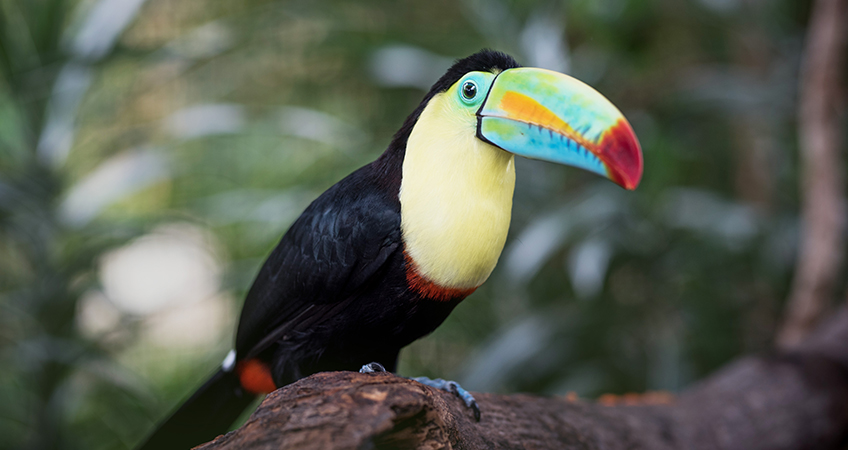 The readers of the British Magazine, Selling Travel, voted Costa Rica as the best wildlife and nature destination in 2019.
Last November 05th, the recognition was given to the Costa Rica Tourism Board, during the World Travel Market in London.
---
Condor will operate a direct flight from Frankfurt to San Jose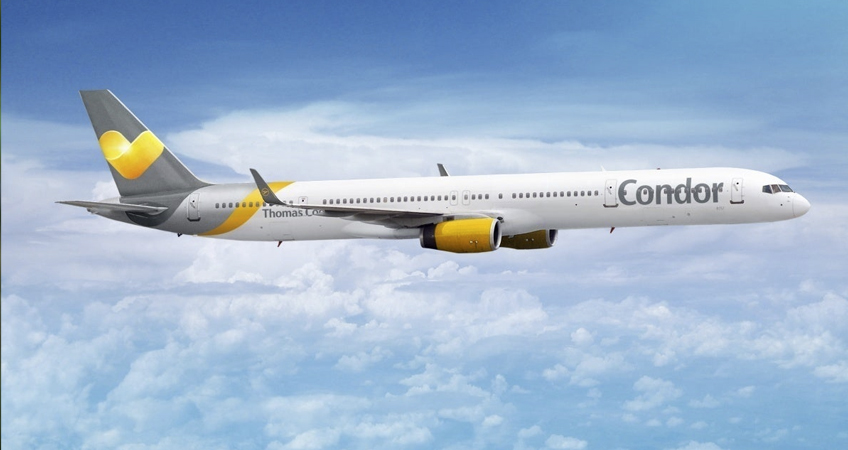 Condor, the German airline, will start operating a direct flight from Frankfurt Main Airport to Juan Santamaria Airport next October 2020. It will be available on Wednesday and Sunday, departing from Frankfurt at 14:05 and arriving into San Jose at 20:05; then it will return at 22:05, getting to Frankfurt at 16:35.
---
Essential Costa Rica was recognized as Place Brand of the Year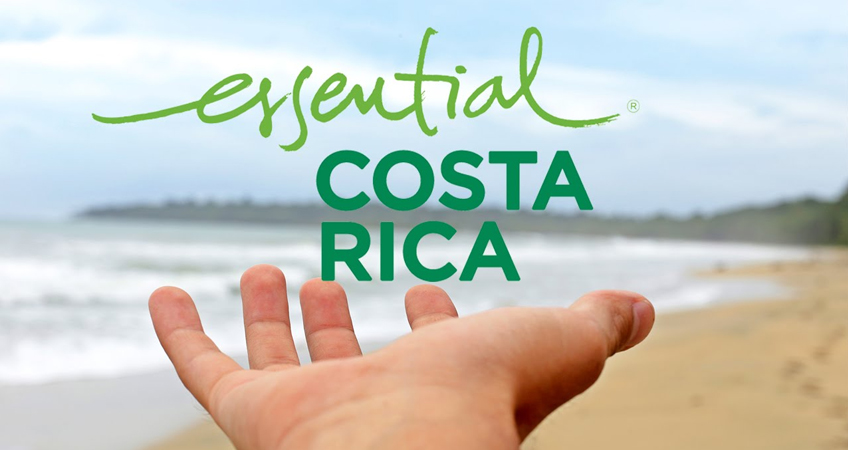 The brand Essential Costa Rica was recognized as Place Brand of the Year last November 07th, during the fifth edition of the City Nation Place event in London.
The award was given thanks to the commitment to a multifaceted and sustainable strategy that will continue generating changes in the upcoming years.
---
Improvements at Manuel Antonio National Park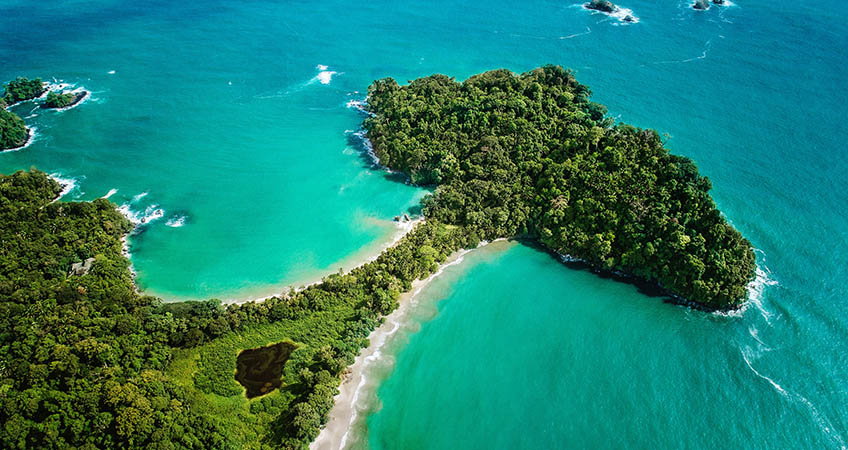 Manuel Antonio National Park increased the staff members to guarantee the smooth internal transit of passengers. Additionally, they made some improvements on the health systems to begin the high season and the community was involved on different educational programs such as beach cleaning.
---
Costa Rica was chosen as the world's most relaxing travel destination of 2019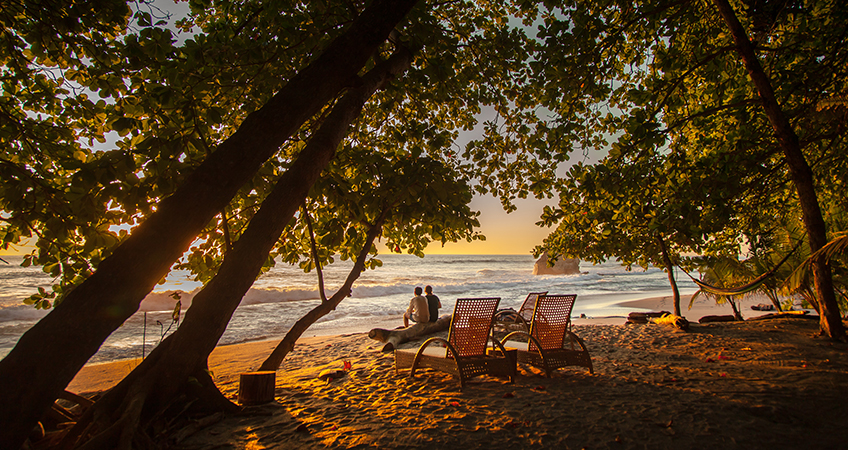 The North American magazine, CEOWORLD, has chosen Costa Rica as the world's most relaxing travel destination of 2019.
Some of the aspects considered for this recognition were: the political system, peacefulness, safety, exuberant flora and fauna, as well as the eco-friendly lodging options.
---
Monteverde night tour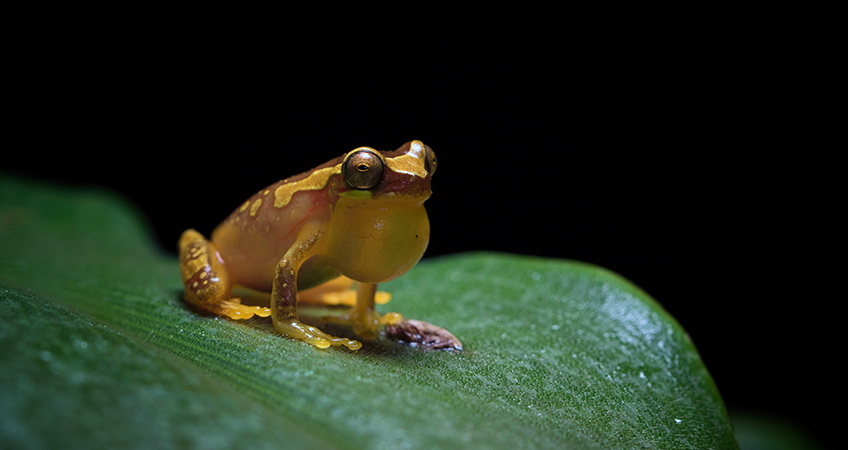 The night tour at Valle Escondido Reserve in Monteverde will not be offered until further notice due to a management change.
Your clients will be visiting instead the Children Eternal Forest, the largest private reserve in Costa Rica, with countless conservation efforts.
---
Batsu Birding & Photography Garden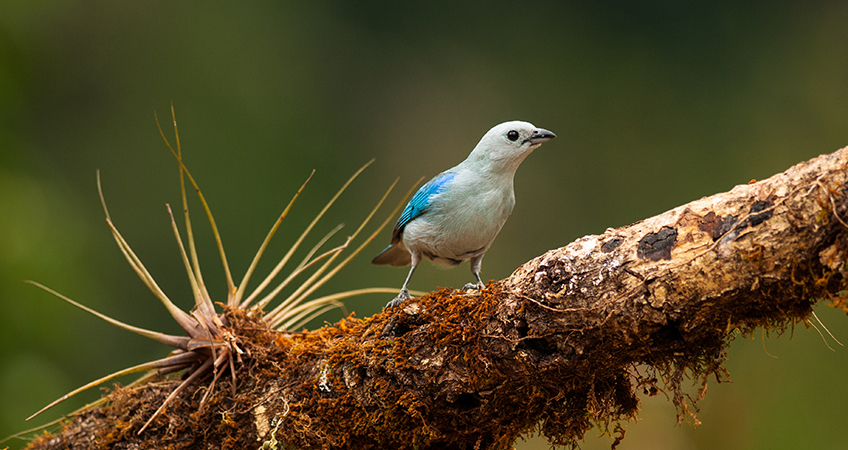 Batsu Garden is a nice spot created for nature lovers and bird watchers, located in San Gerardo de Dota, at 2200 meters above sea level.
It offers a bird photography deck, natural perches, a hummingbird deck, natural feeders, a primary oak forest and a combination of habitats that attract a good number of different bird species.
---
Le Cameleon Hotel expansion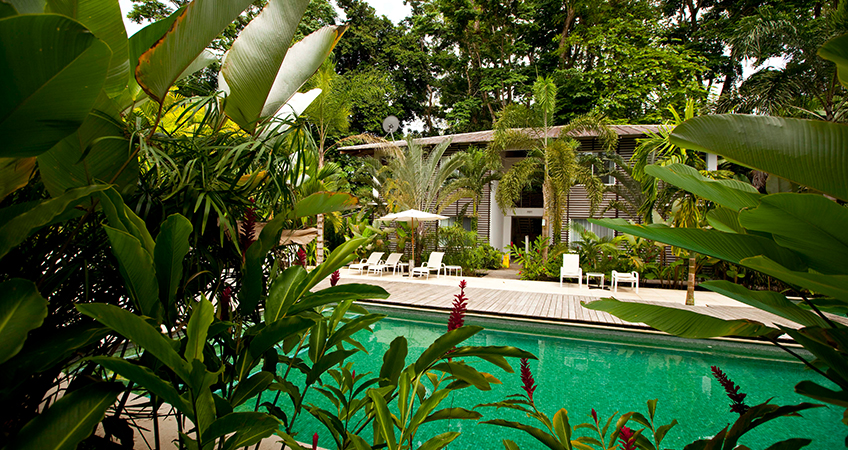 Le Cameleon Hotel is currently building 16 brand-new rooms and a new swimming pool close to the beach. The Spa, the bar and the outdoor fitness area are also being refurbished.
The renovation works are expected to be ready by February 2020. However, there will be no disturbance for guests since the building is been carrying out in neighbouring properties.
---
New room category at Tilajari Hotel
Tilajari Hotel has a new room category called Junior Suite Superior. These are equipped with two queen size beds, mini refrigerator, coffee maker, smart TV, A/C, hair dryer, Wi-Fi and terrace with hammock.
Guest will enjoy a peaceful atmosphere and stunning views of the gardens, a lake and the Arenal Volcano.
---
New Swim Up guestrooms at Los Sueños Marriott Hotel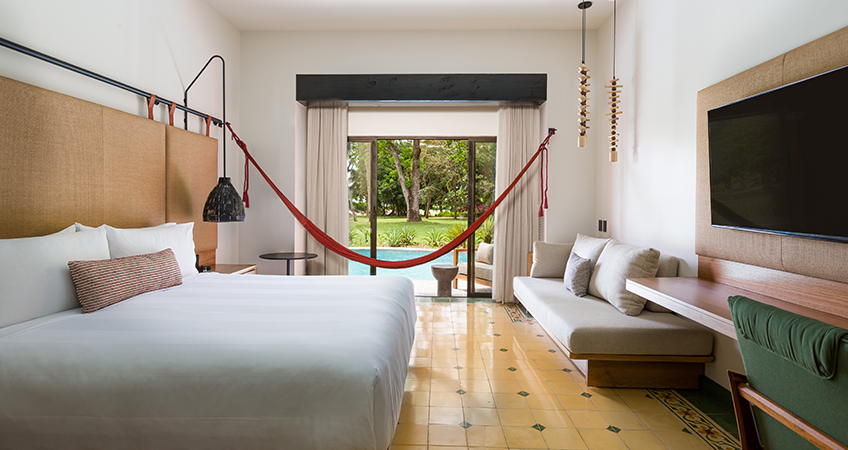 Los Sueños Marriott Hotel has a new room category called Swim Up. This is an adult only option, offering an elegant design and direct access to the pool.
This new category has an ample terrace, solarium and a shared, disabled-friendly swimming pool surrounded by vegetation which gives more privacy.