Table of contents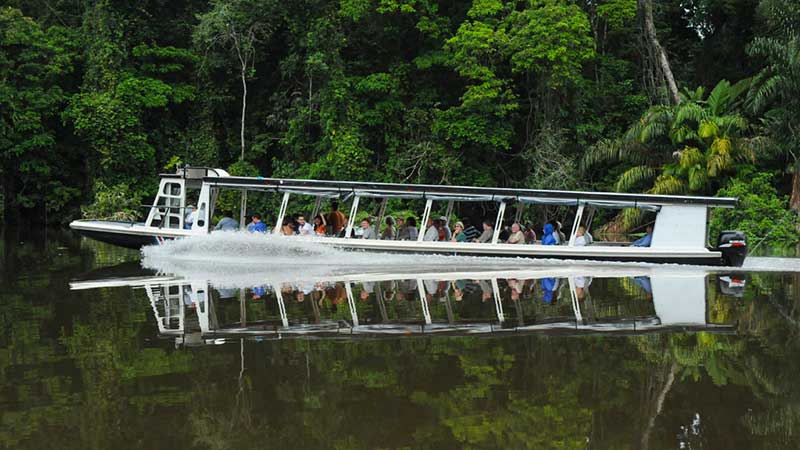 Tortuga Lodge
Tortuga Lodge has informed us that all boat transportation services (on a shared and private basis) will be operating from the Caño Blanco dock permanently. The change was made so that the operation is not affected by the river flow changes during the dry season. The boat-shared transportation schedules will remain the same (departing from Caño Blanco at 10:30 hours and from the lodge at 10:00 hours) and the private boat transportation can operate: From Caño Blanco dock to the lodge from 6:00 to 10:30 hours and from the lodge to Caño Blanco dock from 6:00 to 14:30 hours.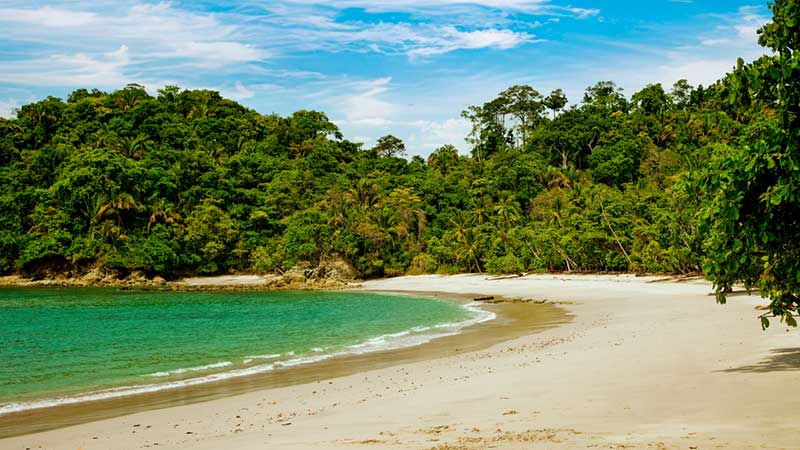 National Parks entrance – New regulations & recommendations
SINAC (the Institution in charge of National Parks and Protected areas in Costa Rica) has informed us of new guidelines regarding the operation and booking process, including new regulations about the daily capacity for each one of the National Parks. It is important to be aware that availability is an issue (not only but mainly in high season), and for that reason it is required that every client send us their complete name, date of birth, nationality, and passport number as soon as possible, to ensure we can book the entrance fees without any inconvenience. Also, because the quota of visitors admitted daily to each park is limited by law, making changes to their itineraries may not always be possible due to the volume of people wanting to visit the park every day. That is why we suggest booking the entrance to National Parks and protected areas in advance, and for a better experience visit the park with a certified guide. We recommend they carry their passport with them while touring Costa Rica, as they might need to show them when entering some areas like National Parks (a copy is not always accepted especially when they travel close to the borders and visit protected areas), and also to bring a reusable water bottle because single-use plastic ones are forbidden inside protected areas.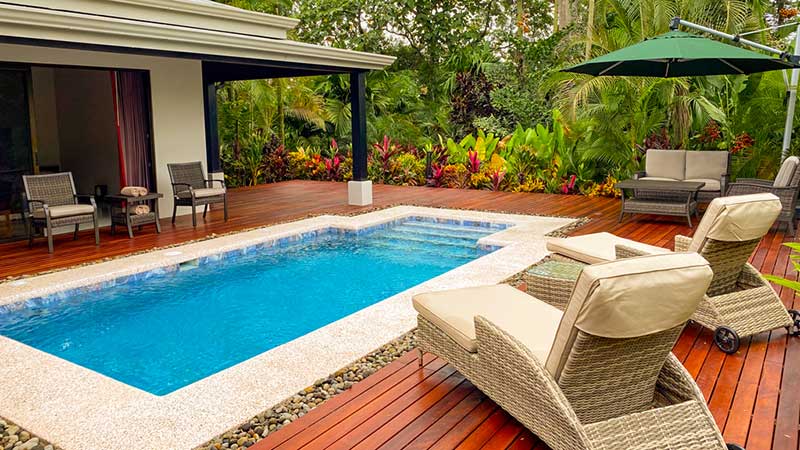 Arenal Manoa
Arenal Manoa Hotel located downtown La Fortuna, on the main road that surrounds the Arenal Volcano, presents its new Suites. The hotel invites you to indulge in the pinnacle of luxury with the Chato Suites, the epitome of elegance and refinement. Surrounded by lush tropical gardens, each suite offers a private plunge pool with a spacious deck, allowing you to bask in tranquility while taking in breathtaking views of the awe-inspiring Arenal volcano. These exclusive accommodations boast two Queen beds, superior amenities, a mini living room, a working desk, air-conditioning with remote control, complimentary Wi-Fi, a Flat TV screen with cable, a coffee maker, a safe deposit box, a mini fridge, a private bathroom with hot water and hair dryer, sink, sandals and a bathrobe, steam iron, telephone, private furnished terrace with plunge pool and complimentary next to suite parking.