Costa Rica is growing fast in terms of high-end lodging and a prove of this development are the stunning villas located in the Caribbean side, specifically speaking about two fantastic options offering magnificent views of the jungle or just a few steps of the sea.
Mariposa Villa
The newest addition of Ecolirios Boutique Hotel and Spa. This small hotel is an exclusive hidden place located in Guacimo (2-hour drive from San Jose) surrounded by an intense Caribbean jungle.
Mariposa villa is built in wood with impeccable architecture and luxury details all over the place. This 2-bedroom villa can accommodate 4 people, which is ideal for relaxing with family or friends. Some of the features are:
2 king size beds
Kitchen
Stove
Private Entrance
Sitting area
Living room
Patio
Free WiFi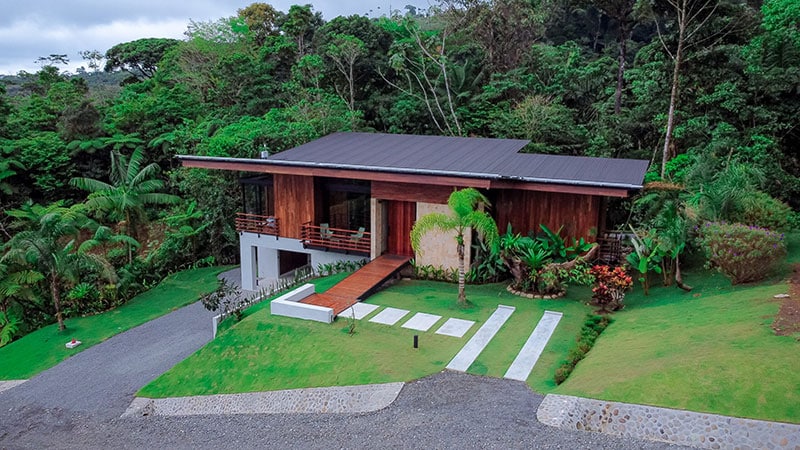 ---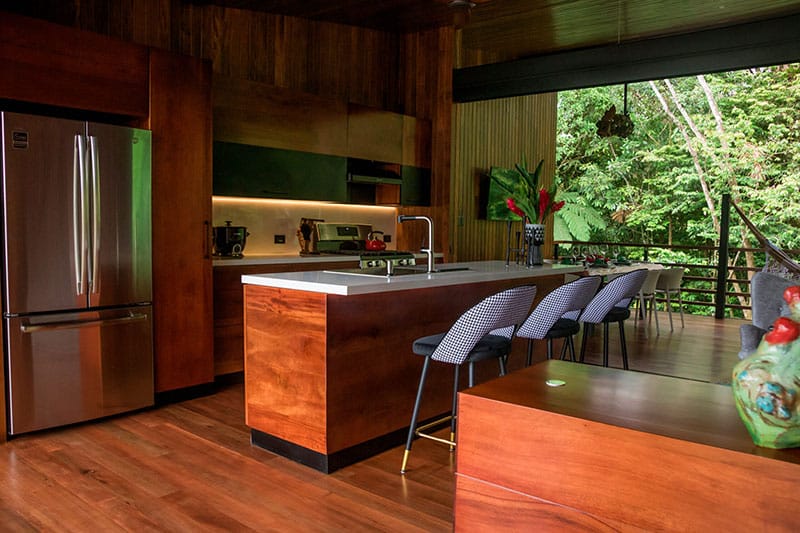 Gigi Brown
Located in the unique Puerto Viejo (Southern Caribbean) Gigi Brown offers two luxury thematic villas to invite you to be a part of the jungle and its wildlife, right next to the Caribbean Sea.
Built on 2.5 hectares of land, both villas offer a relaxed, intimate stay for couples or friends who want to reconnect with nature and explore the Afro Costa Rican and indigenous cultures.
Villa Frida and Villa Paparazzi are twins in design and each villa has a capacity of 20 people, private pool, Wi-Fi, fully equipped kitchen, dining and living rooms and parking. The main difference is the decoration of each villa; according to the theme they have.
Some features of these villas are:
1 Master room (one king size bed), A/C, private bathroom and balcony.
3 Guest rooms up to four people (two queen size beds), A/C and private bathroom.
1 Kids room with a maximum capacity of 6 children (3 full size sofa beds), A/C, private bathroom and Smart TV + Netflix
Villa Frida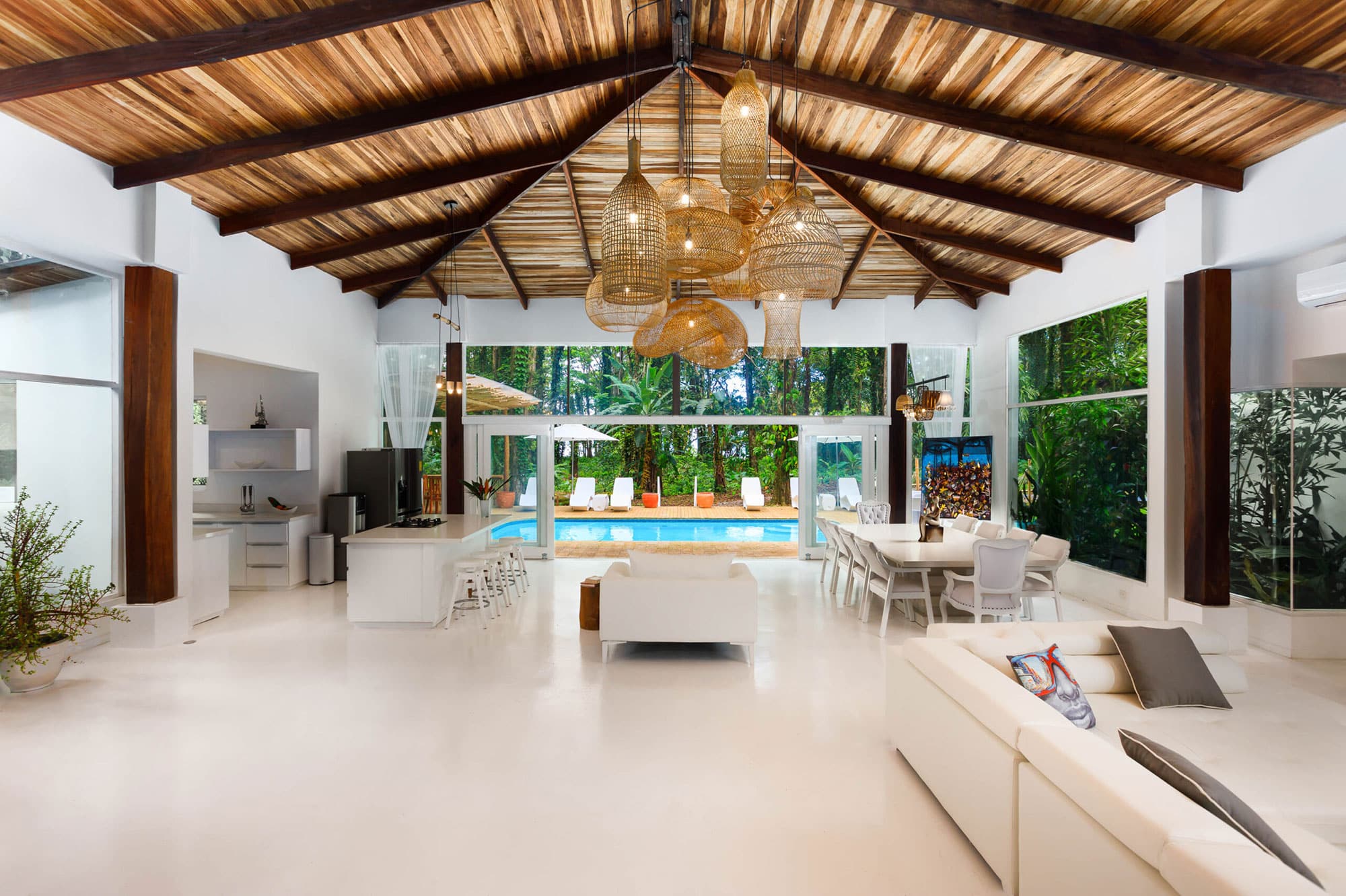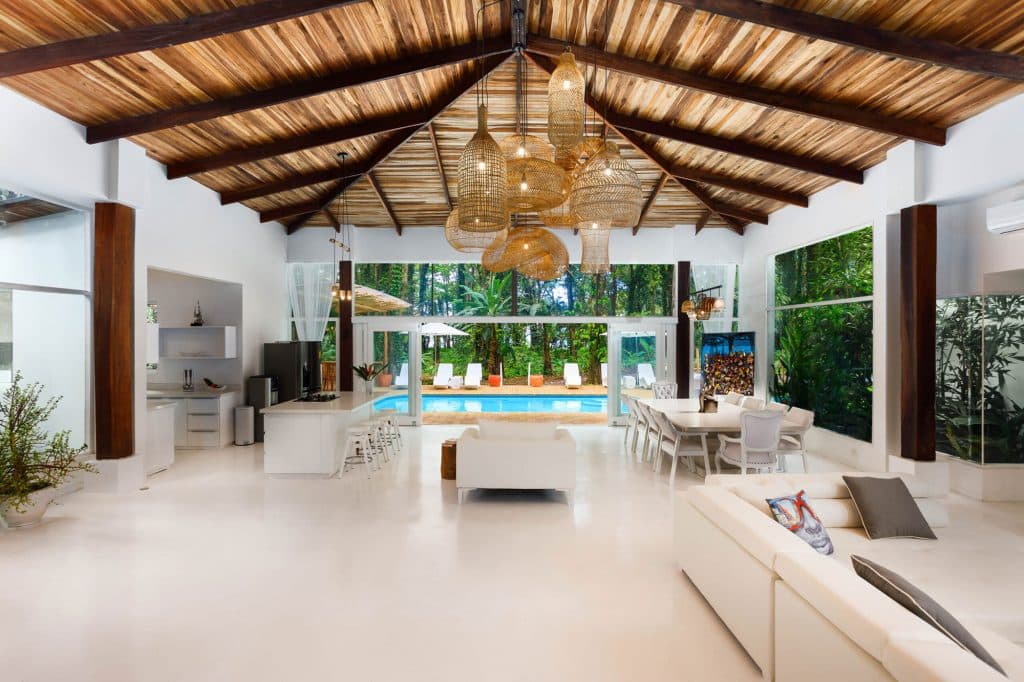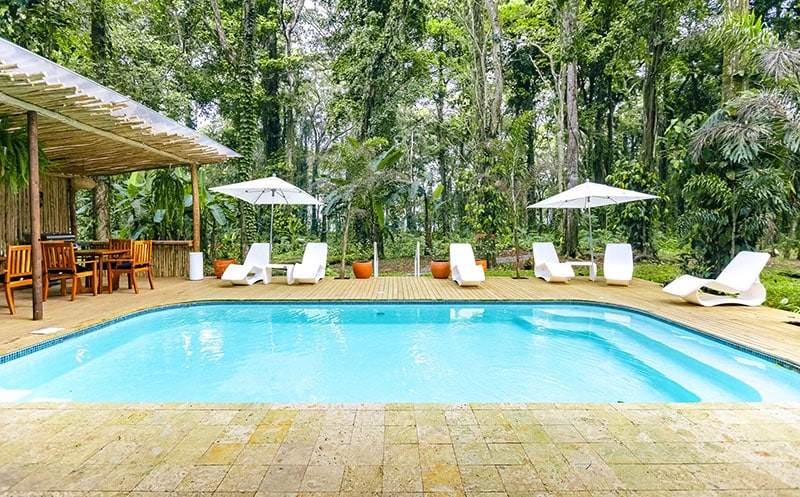 Villa Paparazzi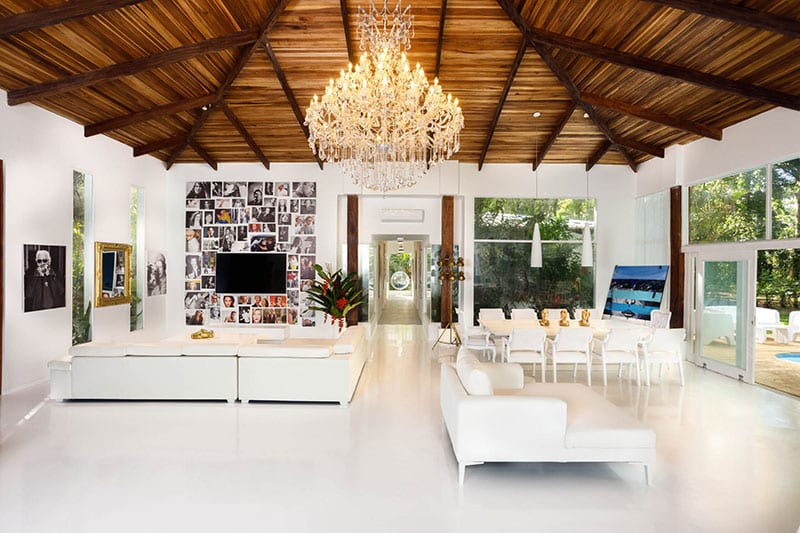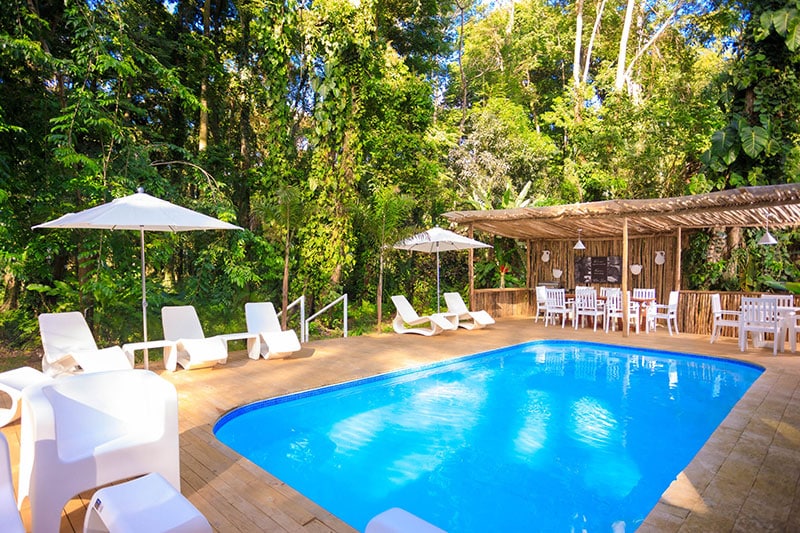 Villas are perfect for families and small group of friends, looking for luxury accommodation, full of amenities and located in beautiful places to unwind and enjoy the beautiful Caribbean.
Feel free to contact our staff to book these villas on your next vacation to Costa Rica.