The plan is to build a tourism camera, which its main objective will be to promote San Jose. The plan has a lot of support because economically speaking is a winning situation for our country.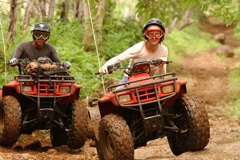 The Hotel Committee was born in august 2009 and is composed by Hotel Aurola Holiday Inn, Hotel Balmoral, Best Western San Jose Downtown, Hotel Clarion Amon Plaza, Hotel Inca Real, Hotel El Maragato, Hotel El Presidente, Radisson Europa Hotel and Conference Center and Hotel Sleep Inn San Jose Downtown.
One of the ideas is to make a tour around the city visiting parks, museums, theaters among other attractions which will give the tourist an idea of how is our culture. The project is consider like the one which will reborn our capital and furnish a lot to our economy.