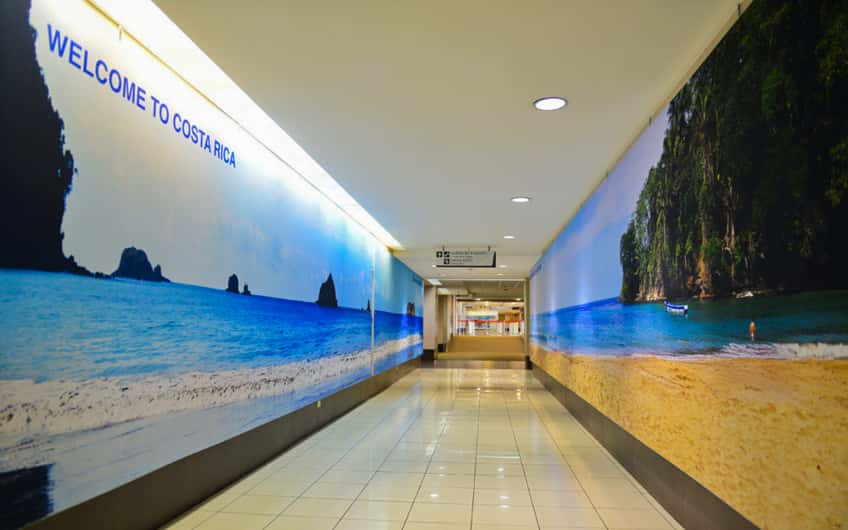 The Costa Rican Tourism Board developed an initiative called "Sense of Arrival", to create a connection between travellers and our country since their arrival to the airport.
The Sense of Arrival project is giving life to the corridors at the Juan Santamaria International Airport with murals that show the beauty and the natural and cultural richness of Costa Rica. It also seeks to generate emotions and expectation about the experience travellers will have during their stay.
Sense of Arrival starts at the arrivals corridor and will extend to the baggage claim area. Nowadays, tourists seek for experiences to get close to the local culture and discover a destination, with this initiative, visitors can immerse themselves into the landscapes, culture and nature, which is a great way to begin the adventure in our country by just arriving to the airport.