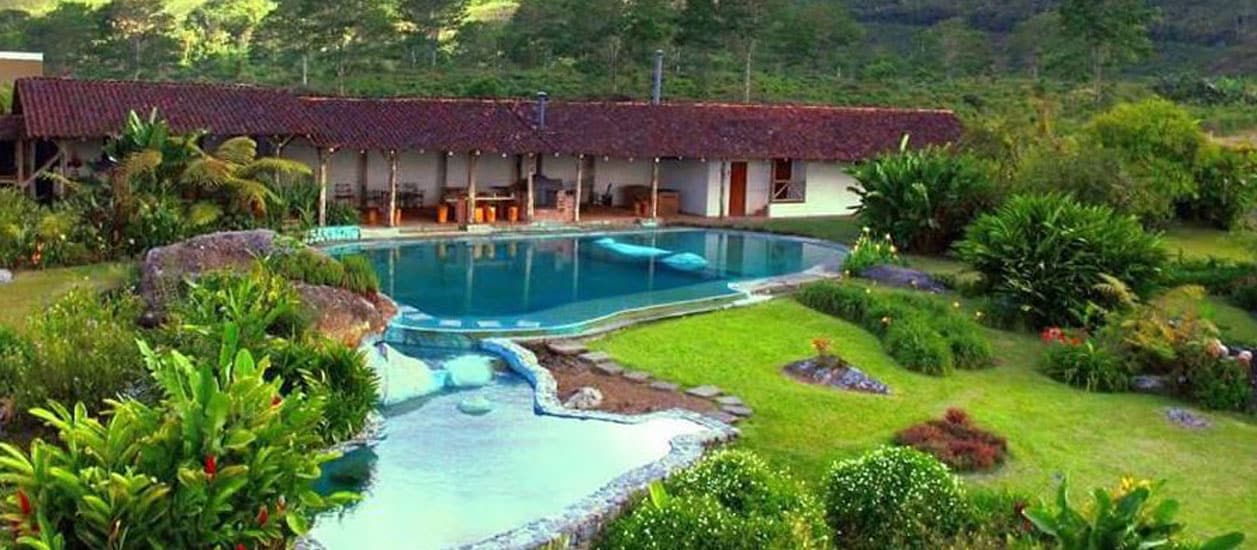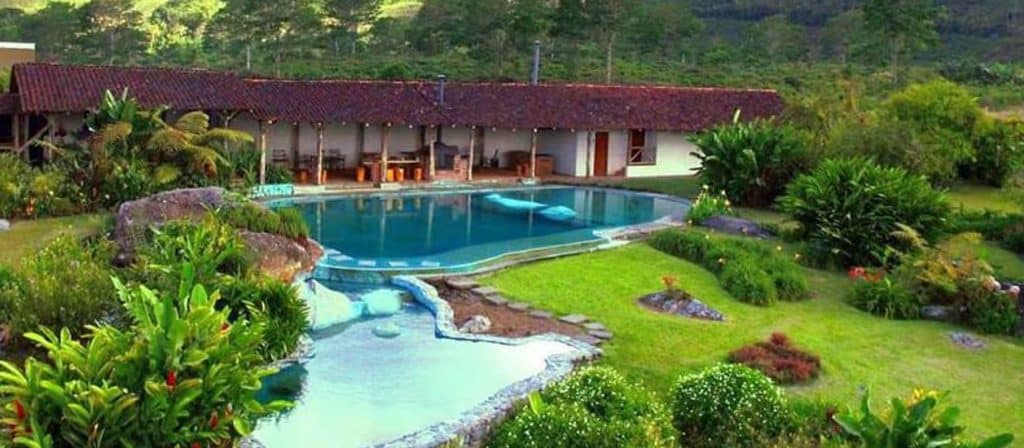 Located in the beautiful Orosi Valley in Cartago; just 1 hour and 20 minutes East from San Jose.
 
The property offers the possibility of relaxing in hot springs with an average temperature between 36 and 38 degrees Celsius and surrounded by a natural landscape overlooking the Turrialba and Irazu Volcanoes. Additionally, there are other activities such as hike to the rising water and coffee plantation to learn about the coffee mill process.
 
The villa also has food service, with a delicious typical menu and 100% pure coffee harvested from the farm.
 
Chucaras Hotsprings Estate offers the possibility to book the entire property, which is a good option for groups and our team is ready to provide more information and quotes for your clients.