There are plenty of options to move throughout to Costa Rica: private vans, public transportation, shuttles, domestic flights, boats and rental cars. The best option for you will depend on your budget and the length of your Costa Rica vacations.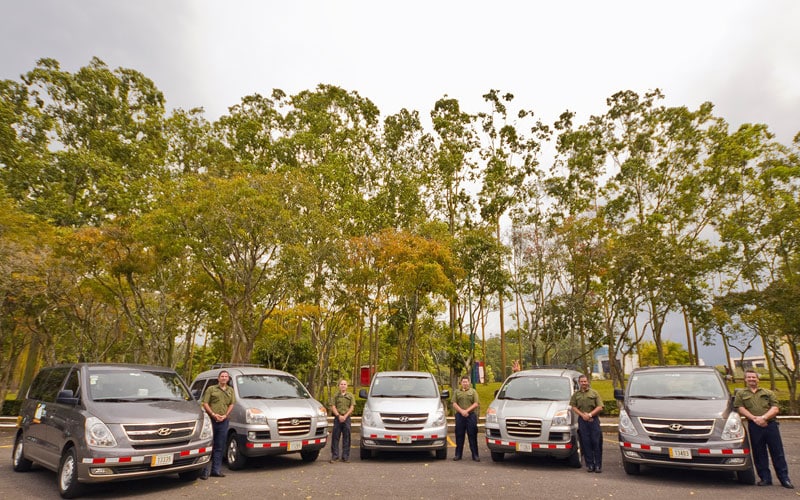 Private transfers
Sometimes people, in order to have the control of their itinerary, prefer to rent a car during their stay in Costa Rica. The thing is, most of the time, they don't take into account the driving distances and roads conditions.
The advantages of booking private transfers are many. For example, when you book a private transfer to move from one destination to another, you don't have to worry about nothing more than to enjoy the ride. You don't have to worry about schedules, distances, or the weather conditions in route; and you will still have the control of the journey and the possibility to ask for stops to take photos or enjoy a meal in the middle of the trip.
Travel Excellence offers private ground transportation to and from any destination in Costa Rica, regardless the number of people. These private transfers can be schedule anytime, from any hotel, airport, restaurant, etc… Besides, all the vehicles used for these private services are air conditioned and driven by trustworthy, English-speaking drivers.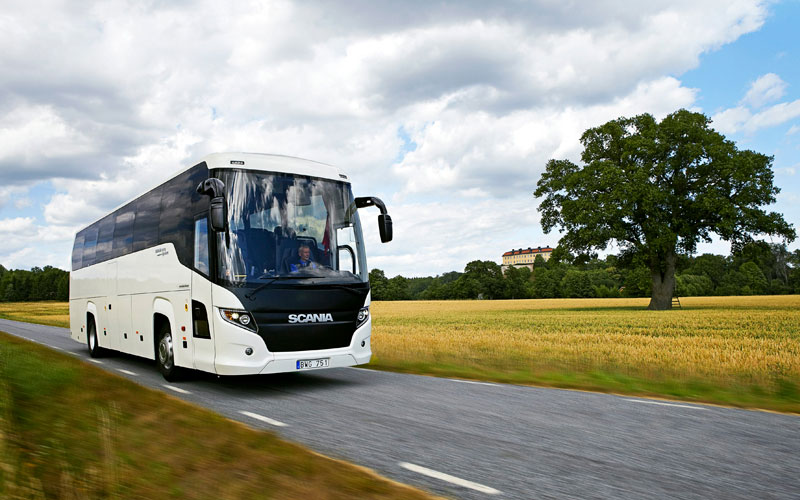 Luxury services
It is also possible to book private transfers in luxury vehicles to upgrade your stay in Costa Rica. This means that services will be in luxurious cars and not in minivans, and the same way as in regular private transfers, you will have a English-speaking driver at your disposal.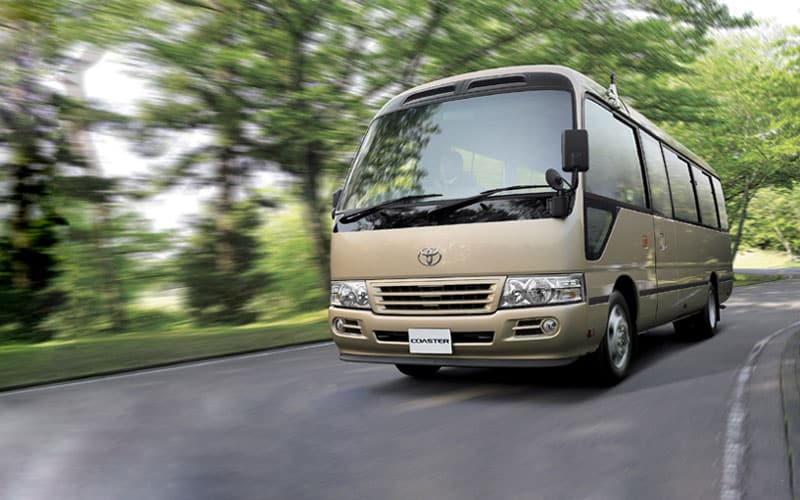 Transfer times
How long does it takes to get from the international airport to the beach? Or from the beach to the cloud forest? See the chart below to get a better idea of the distances between the most popular attractions in Costa Rica:
Costa Rica driving times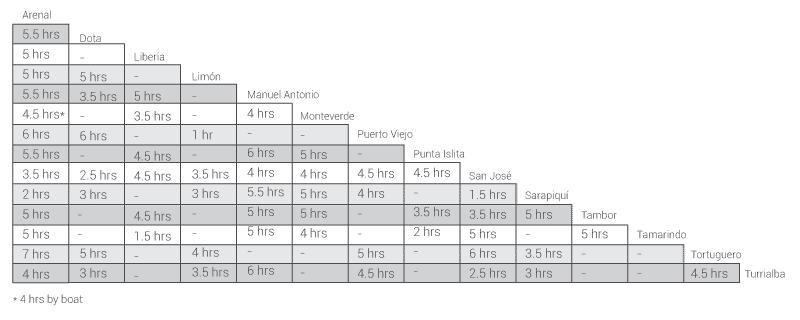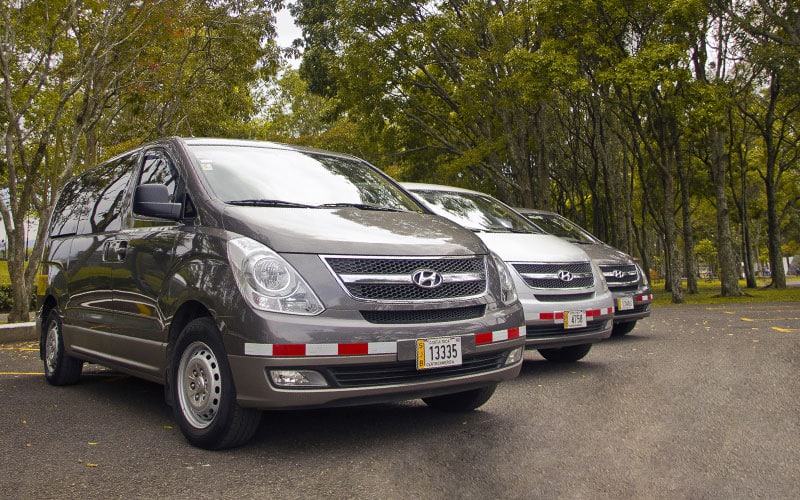 Shuttle transfers
There is another option to travel around the country if you are traveling with more limited budget: shuttles. Shuttle services are shared transfers in air-conditioned minivans between popular destinations. They are not public buses but door-to-door services that will pick you up and drop you off at any hotel.
Guides
The high caliber of our guides, and their knowledge of the Costa Rican history, culture and nature, gives immeasurable added value to the services provided by our company. As ground operators, we feel proud to help you discover this small, yet diverse, land which offers the perfect blend of adventure and ecotourism.