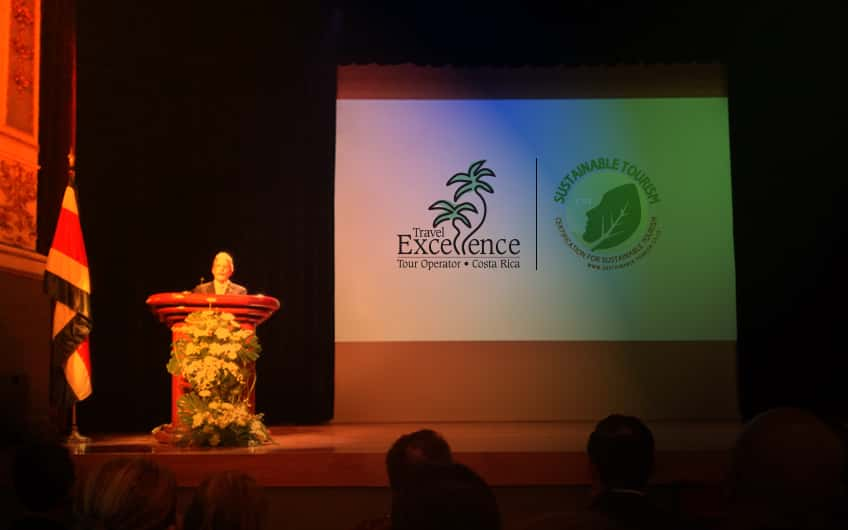 During the Expotur inauguration ceremony last April 25th, Costa Rica Tourism Board awarded Travel Excellence with the elite level in Tourism Sustainability Certificate (CST).
Elite is the maximum level and it is only for those companies having a positive impact in social, economic and cultural sectors, as well as for enterprises investing in improvements of the destinations, not only in themselves.
Tourism Sustainability Certificate is a process by which companies or organizations analyse and improve their operations looking for efficiency, productivity, quality, positive environmental impacts and customer satisfaction.