Our team has been growing lately; Kathya, Jefferson and Maricel are the latest colleagues in joining us at Travel Excellence and we are very happy to have them with us.
Let's meet them with the following briefing: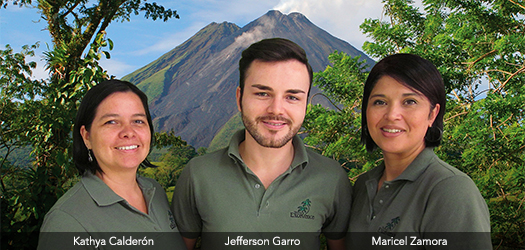 Kathya Calderon
Born and raised in Heredia province (the flower's province).
She is service oriented person, creative and team worker.
Her experience is an important plus for us, with more than 11 years in the tourism industry, she really knows how to provide a high quality service to the accounts she manages.
Jefferson Garro
He lives in Cartago province (the potatoes' province); the same place where he was born and raised.
Some of his skills are: proactive, detail oriented and good communication skills.
The experience gained in his 5 years working in tourism is more than enough to know he is able to provide an excellent level of service to the accounts he works with.
Maricel Zamora
San José province (the capital city) was her birth place, however, she currently lives in Cartago province.
She is an empathic and efficient person with a high sense of assistance.
The vast experience she has accumulated after 18 years in tourism is a guarantee of satisfaction and the trip proposals she provides to her accounts are always focused on try to fulfill their expectations.
They are working full time as account managers in our FIT Sales Department and with no doubt, their knowledge and experience will support the great service Travel Excellence provides.
Welcome to our family!