---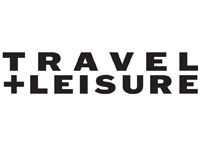 The International magazine "Travel + Leisure" chose Costa Rica to be their cover of the month of November as one of the most amazing destinations in the world and with the most wonderful natural attractions in the world.
The plan in this edition is to give the travelers an idea of the many things Costa Rica has. The pictures are from Osa, where you can see falls and the tremendous nature surrounding it.
The reporter, Andrew McCarthy, notes that the south of Costa Rica is a primitive paradise of tropical forest and beaches. His adventure took place in Puerto Jimenez.
"Jutting off Costa Rica's southern Pacific coast, the Osa Peninsula is still a primitive paradise of rain forests, empty beaches, and backwater settlements. The rough-and-ready town of Puerto Jiménez, on the banks of the Golfo Dulce, is the area's main hub. It's an unglamorous burg of a few thousand where dogs wander free, scarlet macaws squawk from trees, and Ticos pedal bikes slowly up and down the unnamed main street", tells the story.
"Tiny Costa Rica, sitting at the heart of Central America, became an outdoor adventurer's playground after emerging as an ecotourism poster child in the early 1990's. Since then, tales of overdevelopment have been well documented", McCarthy writes.
A good weather and a Costa Rica map could be enough to learn about this country, in fact, sometimes you need travel agency, sometimes you don't; it's all about wanting to find out about the treasures of this nation.
"This place does me a lot of good," John Podson, from New Jersey, said in an interview for the magazine. "And if you're into nature.…" He spreads his arms wide. "Otherwise, there's not a lot going on here".
---
---
Leave a Comment