---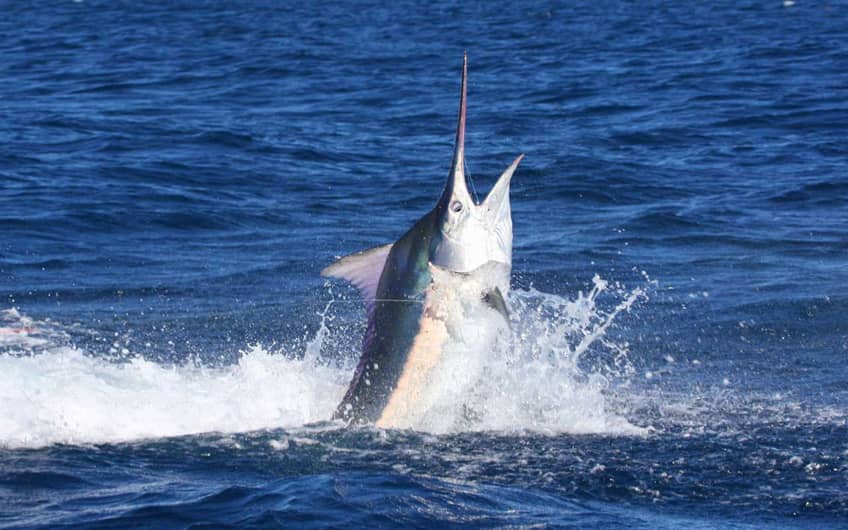 Costa Rica has been selected for the fifth edition, as home to the most important fishing championship in the world: The Offshore World Championship; which is being held since Monday April 24th to Friday 28th, at the Marina Pez Vela, located in Quepos.
Quepos is a small town in the Central Pacific coast of Costa Rica and very close to the world-famous Manuel Antonio National Park. The place enjoys the blessing of having great beaches which attracts lots of tourists throughout the year, and also, attracts some important events like this one.
Costa Rica beaches are well known internationally and that permits that foreign events and companies select the country as the host of this kind of activities. About this tournament, you need to know that The Offshore World Championship is a world-class event that brings together the best sport fishing teams, both nationally and internationally, at days beginning at 6 a.m. and ending at 3 p.m., for a week.
"This championship is distinguished, of course, because the best in the world compete in this area and therefore, the organization process lasts all year. In that sense, at Marina Pez Vela we aim to make Costa Rica known as the best place to practice sport fishing in a sustainable way", said Jeff Duchesneau, the manager of Marina Pez Vela.
In this fifth edition, 55 teams were registered in total and more than 300 will be participating. In addition, as in previous editions, the teams will compete for the first, second and third place, which will be chosen those who achieve more releases of billfish and fishing for other species such as dorados, tunas and others.
For Alberto López, General Manager of the Costa Rican Tourism Board, Costa Rica is a tourist destination where, thanks to its strategic position, its exotic landscapes, and the quality of tourism, among others, the country excels in adventure activities of great international renown. The World Cup of Fishing 2017 is an example of it, thus consolidating the tourist differentiation of the country, but also the diversification of tourism product.
"Activities like this generate a very positive impact for tourism and for the country, as it motivates the development of productive chains, the promotion of the surrounding communities and the reinforcement of the country image in a sustainable way, in consequence, with our sustainable tourism development model, "said López.
Although the competition entries are already closed, the organizers invite the general public to come and participate in the fish weighings that will define the three best teams. A good form to be part of this interesting event.
About the Offshore World Championship at Marina Pez Vela
Each team consists of a minimum of two fishermen and a maximum of six is ​​suggested; however, there is no limit on how many fishermen each team can register, but at least one of the members must have been part of the original group that qualified the world championship in their specific tournament.
Each team will go offshore in an effort to catch and release as many fish as possible. For this, the type of fish that is caught and released gives a different score.
All equipment must carry a video camera or more, to verify each release. All recording equipment will be synchronized in time with tournament officials and will be reviewed by the tournament organizers.
If you like this kind of activities it is a good possibility for you to enjoy fishing in a very different way if you are staying here in the country. Then, if you are not here, you can always contact us in order to help you organize a good trip for your vacation in Costa Rica or you can also ask for our existent fishing packages to save some time.
---
---
Leave a Comment