---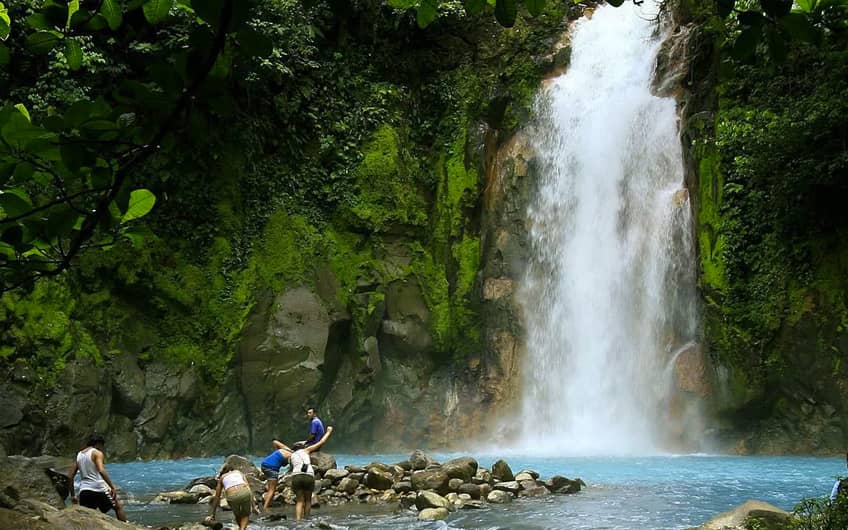 A primary considering when deciding whether to do business in a new location is whether the right staff can be recruited to do the job. Recruiting professionals to work in specialized industries and keeping them long term is a growing challenge. Business owners and recruiters have to sell more than a position; in addition, they have to sell the company, the culture, the mission, and the location and lifestyle.
Now, Costa Rica isn't the hardest location to sell in the world, considering the fabulous views, beach lifestyle, and low cost of living, but potential professionals now have a new reason to relocate to Costa Rica: a healthier lifestyle. Millennials and retirees alike are seeking to live in a location that supports and promotes a healthy lifestyle and Costa Rica has it all.
Diet
Costa Ricans take full advantage of quick access to dozens of fresh fruits and vegetables. Preparing meals from scratch is most common, and every meal consists of a colorful combination of exotic fruits, vegetables, black beans and rice. Papaya, mango, pineapple, melons, passion fruit, guavas, tamarindo, blackberries, avocados, coconuts, pejibaye, maranon, and mamones are native to the island and readily available.
Transitioning to a diet filled with fresh produce and organic ingredients can provide a multitude of health benefits including:
reducing the risk of some types of cancer
reducing the risk of chronic diseases
assisting with weight loss and maintaining a healthy weight
providing essential fiber, vitamins, and minerals to supply energy, immunity, and good health overall
Fresh fruits and vegetables contain more of these ingredients than fruit juices or canned fruits and vegetables, and fresh fruits abound in sunny Costa Rica.
Exercise
Walking is a common method for commuting to and from work in Costa Rica; in addition, citizens and residents walk breathtaking Costa Rican trails for pleasure as well. Walking to work has been shown to improve mental health by decreasing stress and improving concentration.
When you combine this with the physical benefits of walking (weight management, increased strength and endurance, maintenance of mobility into old age), the walking lifestyle in Costa Rica is an easy sell to potential talent.
Stress Management
Costa Rica might as well be labeled "Stress Management Capitol of the World" (they did receive first place in Latin America in the 2016 World Happiness Report). They have it all:
adequate sunshine to keep vitamin D levels high all year long
a slow paced lifestyle that promotes work-life balance and plenty of time for rest and recuperation
recreational activities (like whale watching, canopy tour or white water rafting) to spend the off-time relaxing and enjoying oneself
a culture of walking, which promotes improved mental health and decreased stress
Potential employees seeking a relaxed, slow-paced lifestyle will be naturally drawn to beautiful, scenic Costa Rica, which means the companies selling high-level positions have one less thing to sell.
Healthcare
Healthcare in Costa Rica is not only high quality, provided primarily by doctors trained in the U.S., Canada, and Europe, but inexpensive and easily accessible. Their public healthcare system provides free care to citizen, and expats can join for a minimal monthly fee ranging from $60 to $120 per month to receive free care through the system as well.
Because public healthcare systems can result in increased wait times for non-emergent diagnostic tests and procedures, there are private healthcare providers available to provide quicker services when necessary. These providers accept private insurance, which is available for around $50 per month in Costa Rica. Considering a healthy, 65-year-old married couple in the United States can expect to pay nearly $400k in healthcare costs and premiums over the next twenty years, these minimal costs are a significant selling point.
As a matter of fact, United States citizens are known to travel to Costa Rica to save money on dental or surgical procedures without sacrificing quality; many services are as a little as a quarter of the cost of the same procedure in the United States.
Adequate, affordable healthcare with options is an important community characteristic for many job-seekers, and Costa Rica fits the bill in this category.
Bottom line: When marketing your open positions, take full advantage of the health benefits of living in Costa Rica to lure in the best talent.
---
---
Leave a Comment