---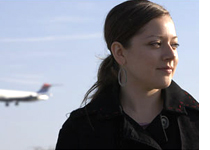 Michelle Higgins, the reporter in charge of the travel section for the New York Times, made a visit to our country to experience what is a costa rica adventure travel, and compare it with other places she have visited around the world.
Higgins put on context the white-water rafting, along with riding an elephant in Thailand, and visiting Ecuadorean groups to see the impact of tourism in different communities, and how the promotion of some places might help or not the populations.
The writer quoted Ronald Sanabria, vice president of sustainable tourism at the Rainforest Alliance, an environmental group based in New York on her article saying: "While tourism is a vital source of income for many developing countries, it can also result in pollution, deforestation, inefficient energy use and cultural exploitation".
With that quote, she based her investigation that led to several conclusions on guided tours of Costa Rica, specifically in the Osa Peninsula near Corcovado National Park.
"Last year, Costa Rica welcomed more than two million visitors, up about 30 percent from 2005. All those visitors leave a mark on the environment, whether from the growth in tourism infrastructure or something as seemingly benign as the repeated use of the same trails. Over time, these cumulative impacts may result in eroded landscapes and animal habitats, polluted waterways and less wildlife, notes the Rainforest Alliance in its Practical Guide to Good Practice for Tropical Forest-Based Tours", she mentioned on her article about a raising concern.
However, she praised that Costa Rica tries to use as little environmental power as possible and that our country works hard to re-compost it.
"Adventures in Costa Rica trip, Mountain Travel Sobek uses local operators like Rios Tropicales, which is involved in several preservation projects. Power at its eco-lodge is generated by a small hydroelectric plant and waste is recycled or composted", she mentioned.
Michelle Higgins has been a reporter for The New York Times since May 2005, and she has an every Sunday column about the best travel packages.
---
---
Leave a Comment