---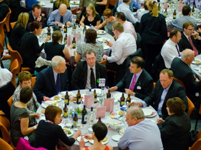 For over 20 years, successive governments have placed on the presidential agenda building and operating a state convention center to house local and international main events.
However, more than two decades, these promises have remained only on paper.
This time, however, it appears that the project is serious: the Costa Rican Tourism Institute (ICT) has given a face to the new initiative; the company chose to be responsible for preparing plans and bid for award its construction. A major improvement in the future costa rica all inclusive deals.
While these are preliminary designs, it is certain that the Costa Rica conventions center will have 15,000 square meters, with an exhibition hall of 6,000 m², three times larger than it does the Ramada Plaza Herradura.
The building expected to have the biggest meetings and events, will be located in Barreal de Heredia, and on an estate of 10 hectares owned by the State and in the hands of the Integral Program of Agricultural Marketing (PIMA).
"Currently the project is being assessed by the National Environmental Technical Secretariat (Setena)", said Allan Flores, Minister of Tourism.
The governor said that this development, -which would be ready by the end of 2013 - by their nature, strategic location and the corporate meeting events will attract, promote investment in Costa Rica hotels and services, employment, airlines, and even other smaller complexes in and out the Greater Metropolitan Area.
Of course, Flores insists that "in the world, convention centers do not generate revenue or the first, second or third year".
Last May the ICT, the National Bank and Bank of Costa Rica signed a commitment letter to fund the project. The loan is syndicated, and each party will contribute $10 million.
If you are a business person looking for a place for you next successful event, you should know Costa Rica will have a tremendous building for your business meetings in about two years.
---
---
Leave a Comment