---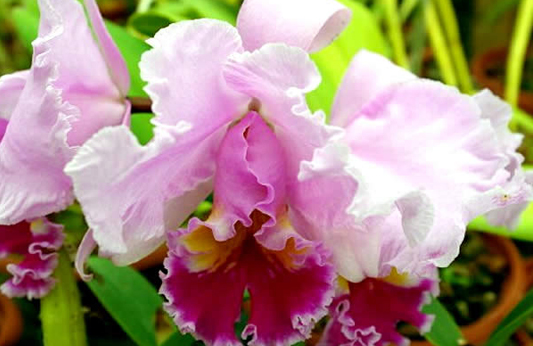 After being in a Costa Rica Travel for a couple of weeks, we continued for two more days in this little paradise and we wanted to take a great tour at the end of the journey, a tour that many locals and visitors have recommended. This tour is the Lankester Gardenssituated in Cartago province and our "final destination".
It was kind of interesting to be here, because we were able to observe and learn about the nature of its gardens. We really delighted ourselves with the exotic orchids. The tour has been nice and full of knowledge, and we have treasured every moment, so it was really incredible.
The tour guide informed us this place is internationally recognized for its outstanding collections of epiphytes, Lankester Botanical Garden was founded in 1973 as an exhibition center, conservation and research of tropical epiphytes, especially orchids. The 11 acres of land are home of more than 3,000 species. We were able to see a huge amount of plants, although the best time extends from February to April.
These gardens are, ideal for flowers lovers and experts, especially orchids. The gardens are fairly large and you can spend an hour or two walking along the trails observing the plants or focuses on one type of plant, as Heliconias. This beautiful place was created by Mr. Charles H. Lankester, a man who loved orchids.
As part of the University of Costa Rica, they organize different courses where you can learn everything related to the cultivation of orchids, medicinal plants use, or learn to identify birds, insects and butterflies, which are abundantly everywhere in this garden.
What flowers are in these gardens?
Among the most renowned and famous flowers you can see are:
Orchids: With over 1000 species from around the world, stands out the miniature orchids and the beautiful purple orchid (Guariantbeskinneri, national flower of Costa Rica) and Turrialba guaria (cattleyadowiana-iana), both in danger of extinction.
Bromeliads: This flower belongs to the pineapple family and has about 2500 species. In Costa Rica, there are approximately 200 native species.
---
---
Leave a Comment