---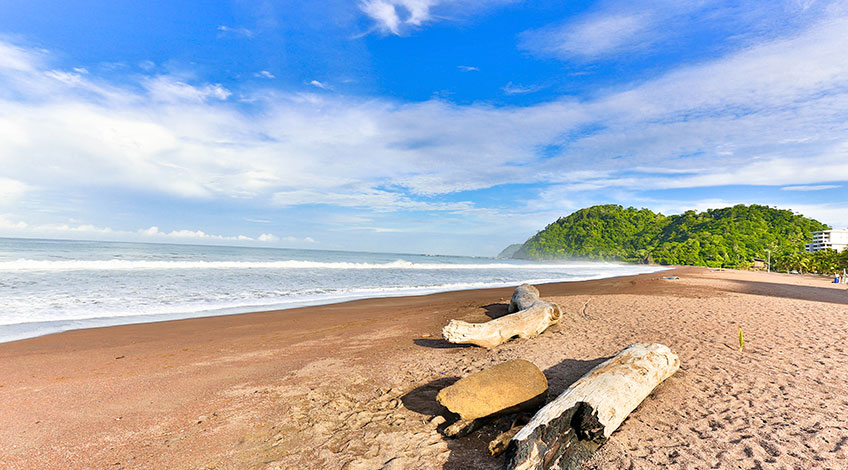 In the Central Pacific, specifically in the  Puntarenas province of Costa Rica is where this small town is located: Jacó. This is not an exclusive spot or a place where you will find luxury hotels, but it is one of the best surfing beaches in Costa Rica, and it is also one of the closest attractions and beaches from San Jose the capital city, so it means that you will have easy access to Juan Santamaria International Airport.
To get there you can have shuttle transportation if you do not mind sharing with more tourists on your family trip to Costa Rica; or you can arrange a private transportation to have more comfort because, this way, you can choose your pick up time and you will not share with more people a more comfortable option if you decide or need to make a stop. You will also have a guide – driver available to help you with any question you can have during the way.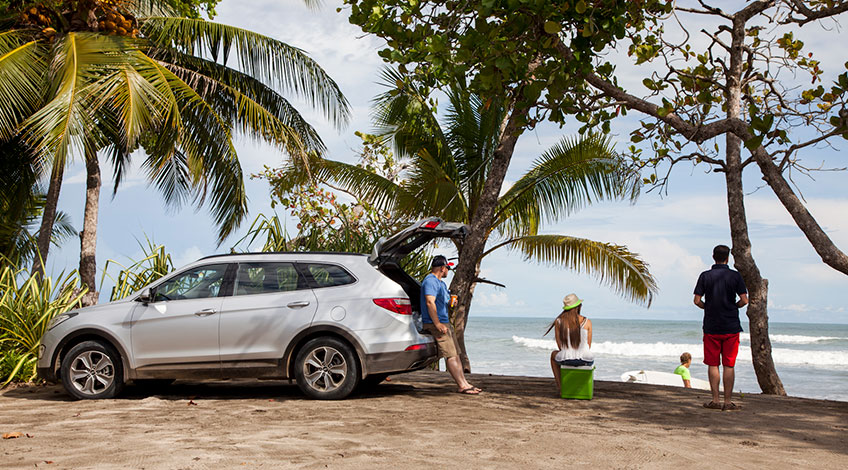 If you are more adventurous and want to enjoy your own time, explore more and take advantage of the attractions in the surroundings during your holidays, we recommend you to hire a car, which is also a good option for surfers.
During the last years, the place has been growing up, improving in lodging options for tourists, restaurants, safety and in general it has now a better tourist infrastructure. The place allow you to connect with many attractions so if you are looking for more beach, the options can be Manuel Antonio or Dominical; but if you want to be in the rain forest, then Arenal National Park is close by. Also, if you want to visit the cloud forest, then Monteverde is located in the same province… so, just imagine the quantity of good circuits that you can have to plan your Costa Rica vacation packages, if you are staying in Jacó.
We want to share with you the experience of one of our visitors had when stayed in Jacó beach, one of the Costa Rica treasures: "I spent two days in San José I had so much fun in different places like the National Theater, Central Market, and some bars and restaurants, but it is time to go back to my vacation ideas, and there's no better way that surfing in Jacó and Hermosa Beach, in the Central Pacific Area.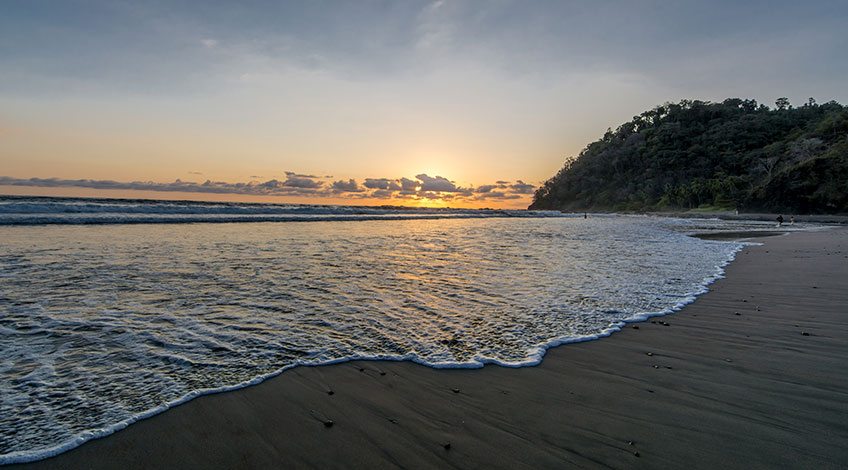 Using the new highway 27, we got to Jacó in one hour approximately, awesome! As soon as you get to Herradura, the beach right before Jacó, you can breathe the smell of the sea and life at the beach.
Who doesn't love that? After some grocery shopping in Herradura, we completed the final 4 miles, crossed the Jacó Boulevard and got to the apartment that we rented for a few days. Real estate has boomed here in the last years, with high rise buildings, hotels and residential developments that make easier to find where to stay during your family trip to Costa Rica.
There are also privately owned small villas cabins, and Costa Rica cheap hotels. Travel Excellence has a ton of options of places in Jacó for sure.
There is also a lot of commercial activity, with restaurants, super markets, equipment rentals, cabs and discos and other nightlife places. We hit the beach as soon as we arrived to kick off our Costa Rica surf vacation, and enjoyed sweet waves for a few hours.
Currents can be strong so be careful, especially if you are taking kids with you, but also be attentive of the signs and what the lifesavers tell to the tourists.
So many hours of sand and sea left us starving, and we went to one of the restaurants just a few feet from the sea.
We had some delicious seafood and Imperial beer and watched the sunset from there. What a perfect way to start this part of our holidays in Costa Rica!"
Lodging options in Jacó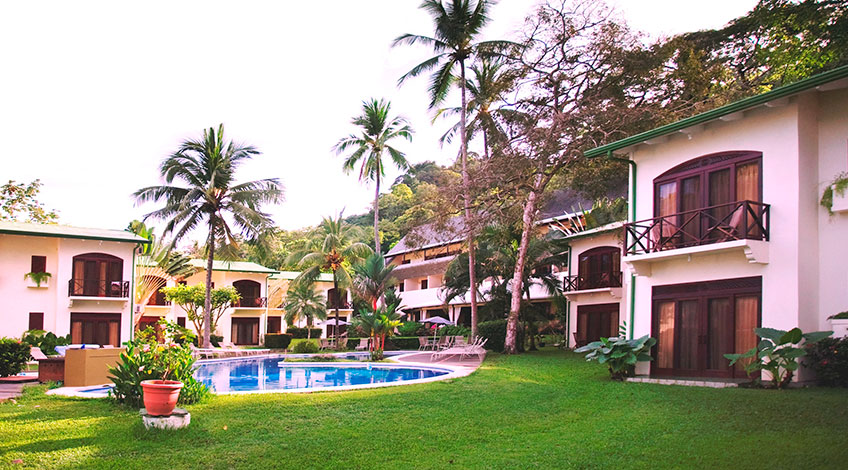 Club del Mar is a hotel that is up to big families, because they also offer condominium style for those who are travelling with children during their family holiday. It is close to the beach, not in the main town but nice and accessible option.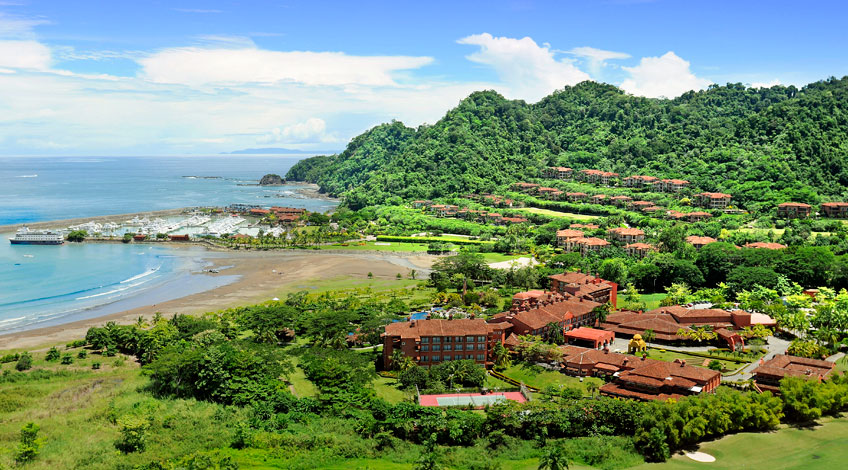 Los Sueños Marriott, is maybe the more luxurious hotel, it is a complex that also have a marina so if you practice or want to experience sport fishing, it is the option for your family trip. Los Sueños also have a kids club for those who are travelling with children.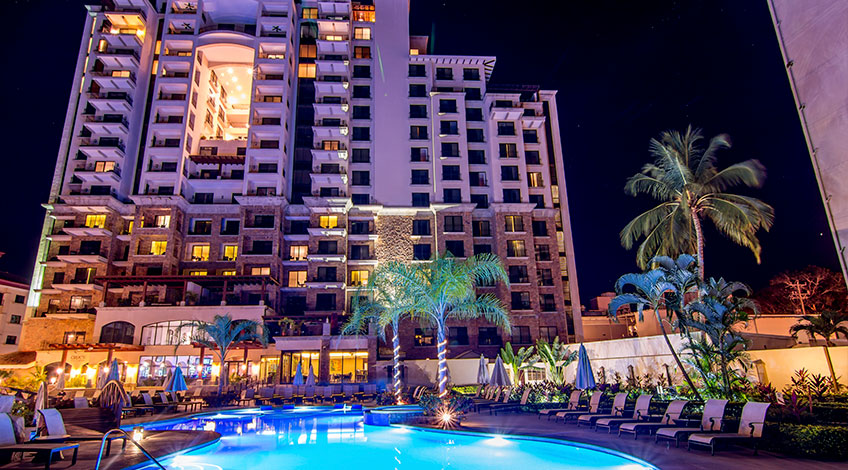 The newest hotel in the area is Crocs Casino Resort, a big resort for your family holiday, nice option, well located, close to facilities, delicious food is offered there, and it is also close to the beach.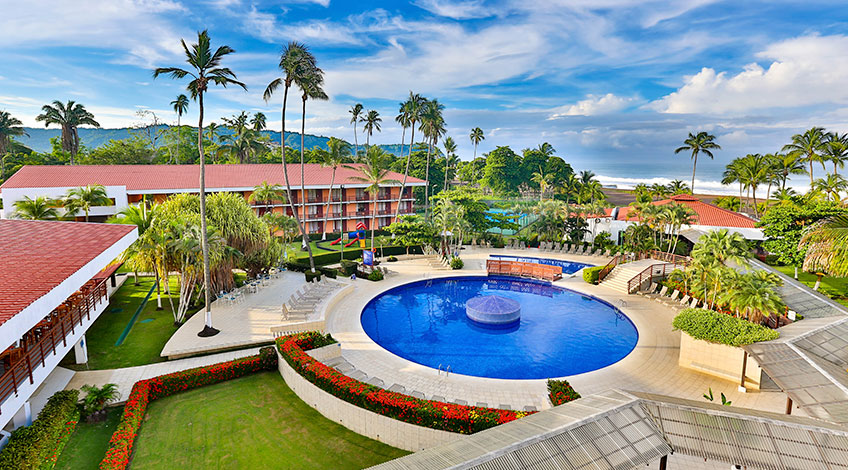 Best Western Jaco Beach is the only Costa Rica all inclusive family resort in the area, this is the perfect option for those who do not want to be moving to eat or look for some activities to be active, so you will have tours, food, beverages, night life and more in the same place.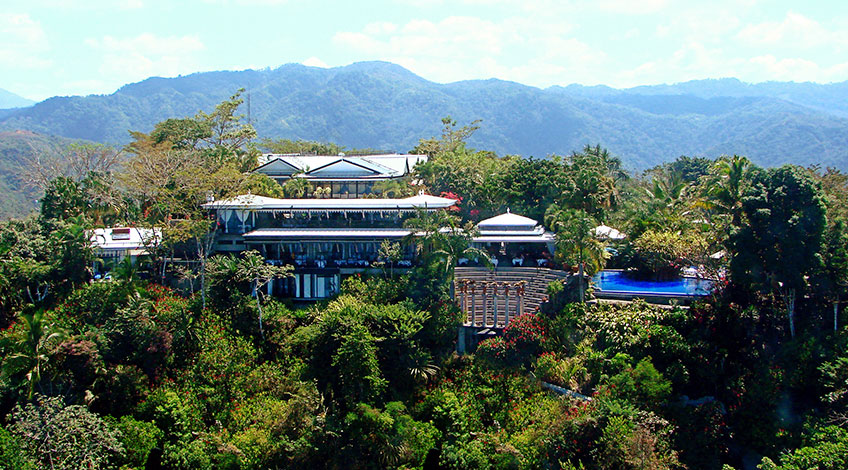 Villa Caletas is a boutique hotel, located far from the beach, as it is on a hill but it has a privileged view of the sea, offers transportation to the beach, is the more private hotel, detailed in decoration, and the one who offers nice rooms recommended for your Costa Rica honeymoon.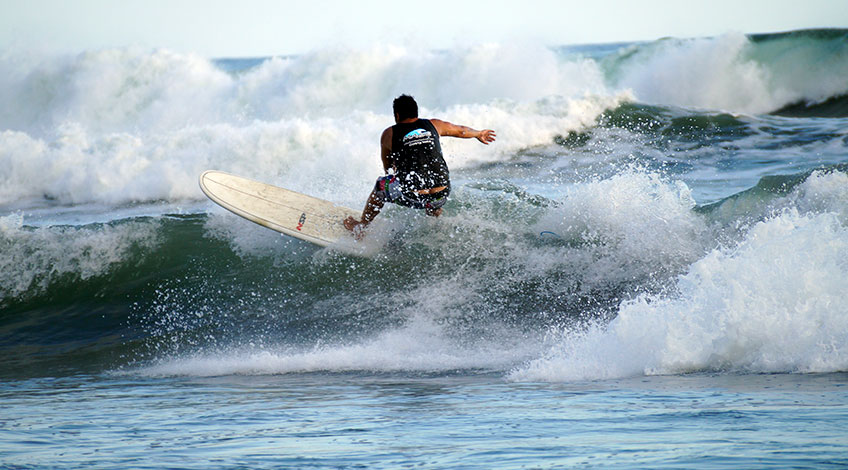 Important facts about Jacó – Why to travel there?
There is a place where you easily will have access to different facilities on a walking distance: drugstores, bars, restaurants, super markets, ATMs, rent a car companies, tour operators, transportation, stores and much more.
There is an annual art festival that offers music, dance, theater, sculpture and painting expositions.
It is a scenery for triathlon, so annually there are sports, art, activities, adventure and the beautiful beach.
Jacó is a place that will adjust you your family trip to Costa Rica, for a leisure trip with friends, if you are solo traveler or for your honeymoon vacation. This should be your next option, we guarantee that you will enjoy too much in the area.
Please, leave us a comment about this article, and in case that you want to have more information about vacation packages or Jacó specifically, do not hesitate in contact us, our travel designers will be more than happy to assist you!
Video: Crocs Casino Resort Costa Rica
Video: Los Sueños Marriot Costa Rica
Video: Hermosa Beach in Jacó
---
---
Leave a Comment