---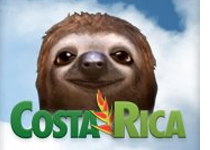 Here's an extraordinary opportunity to get to know Costa Rica's wonders. A unique opportunity that could bring you to one of the happiest countries on Earth.
Lots of marvels form part of the big amount of Costa Rica attractions. Based on the latter, Costa Rica Tourism Board came up with a surprising idea, by launching an innovative contest in which North Americans were given the opportunity to enjoy someCosta Rica travel vacations.
An amazing biodiversity, an exuberant nature and two bathing oceans, represent more than just sightseeing in Costa Rica. Those are few of the reasons why this country was labeled as one the happiest.
Taking advantage of this, the contest was launched via Facebook®, inviting people from the United States of America and Canada to participate for one of hundreds of prizes, totaling US$1 million. This contest includes several Costa Rica travel packages, which contesters can choose when then apply in Facebook®.
Starting October 6th, 2011 and ending on February 3rd, 2012, Costa Rica's Million Dollar Gift of Happiness has already chosen its first winners. As posted November 1st on its Facebook® Wall, Costa Rica's Million Dollar Gift of Happiness first winners are Emily G., Sylvia S., and Kristen D. Three contesters very excited about getting such a prize, as so commented on the Facebook® post.
What a better way to promote Costa Rica culture and beauty than throughout a contest which gives away different travel packages; letting contesters to choose their favorite option.
To participate, you just need to be at least twenty-one years old by the date you enter, and to be either (a) legal United States resident physically residing in one of the 48 contiguous United States/District of Columbia, excluding Alaska, Hawaii, and Puerto Rico or (b) a Canadian resident physically residing in Canada, excluding the Province of Quebec (as so stated in Costa Rica's Million Dollar Gift of Happiness Sweepstakes Official Rules).
Play your chances and participate in this happy contest. Apply today and earn an opportunity to visit this really happy country which is called Costa Rica.
---
---
Leave a Comment