---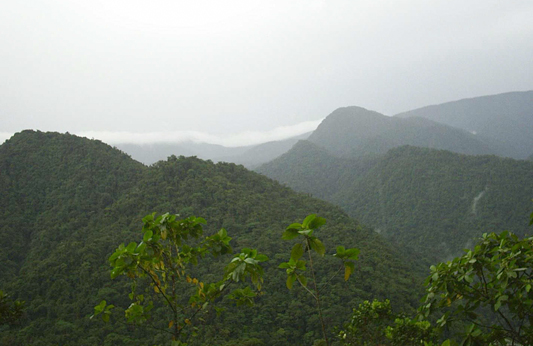 There is a multitude of National Parks in Costa Rica. You will find national parks located in the rainforest, the beach, high mountains, islands, rivers, volcanoes etc. One of the most popular National Parks in Costa Rica is the Braulio Carrillo, heading east from San José, and one of the richest areas in the country. It's huge, and it has a lot of things to offer if you are coming in a Costa Rica travel.
I had talked beforehand to my travel agency to include Braulio Carrillo in my Costa Rica tour package. Friends who have been there before, told me about its impressive beauty, so I decided not to miss it this time. It's strange that a highway crosses the park and takes you to the caribbean, but also makes the access easier and faster. Since it is located in the middle of a rainforest and jungle, it's not the best place to travel at night, or even in foggy days. But some views from the road are heart-stopping, like the mountains, waterfalls and dense-vegetation in canyons at the side of the street. I knew this was going to be a perfect Costa Rica eco tours.
It took me less than an hour to get to the park from my Costa Rica hotel, since it is located 15 miles from San José. I got to the first ranger station and started hiking a trail named Capulin. It is a steep hill at the beginning, though a railing will guide you and help you in the way up and down. After a while, a more plain section is coming, and from there, you will have the chance to see wonderful birds and animals, such as quetzals, toucans and jaguars.
This trail took me almost one and half hours to complete, and I'd say that it has a moderate difficulty, especially the first part. There's another trail 10 miles from Capulin, called Sendero de Botarrama, which is shorter and easier. Nonetheless, the trails are always muddy and slippery, so wear comfortable clothes and appropriate shoes. And never, ever, leave the trails. It is easy to get lost in the park, and there have been casualties because of that. But it's one of the best Costa Rica rainforest tours. Just follow the indications and you will be safe.
Another attraction is the aerial tram, where you can see the park from above. But I'll tell you about that in another story, since it deserves one of its own.
---
---
Leave a Comment