---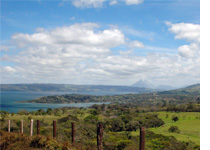 There are Many Reasons to get Costa Rica adventure travel packages; natural beauty, tropical weather, beautiful beaches and mountains are some of them. But there is another motivation really important to visit this unforgettable destiny: a variety of exciting activities in Costa Rica for visitors to do.
In 1985, the country had just two or three options related with adventure tourism. In fact, Rafting and kayaks for rent were the main attractions in Costa Rica for local and foreign tourists in the beginning of 90´s decade.
At present, the country has many business dedicated to offering adventure tours to visitors. "Rios Tropicales", one of the pioneer companies in this field, receives about 2,500 clients monthly and has three franchises in Guanacaste, San Carlos and Quepos to attend all client demands, according to the virtual edition of financierocr.com.
A growing market offers today a great variety of services and activities for tourist to make more interesting their stay in the country. Majority of Costa Rica hotels and resortsoffer to guests attractive adventure tours in Costa Rica. In addition, several private companies offer a lot of exciting tours as snorkeling, mountain biking, hiking, bird watching, windsurfing, scuba diving, sky diving, bungee jumping and canopy, among many others.
Most of adventure services can be found in areas such as La Fortuna de San Carlos, Monteverde, and the North Pacific zone. But also the Costa Rican Caribbean offer attractive adventure options for visitors.
The National Chamber of Tourism (Canatur) registers 130 tour operators, members of the Chamber, which offer this type of activities. Besides other tourism business also have similar options. The offer is big and really interesting.
Costa Rica tourism market now has some specialized tours operators especially in the Pacific zone, which offers fishing trips, diving, snorkeling and kayaking, among other fascinating activities.
Tourist who still visiting Costa Rica to look for adventure tours increase every year, according to the Tourism Bureau of Costa Rica (ICT), which let to develop better conditions to improve this kind of services for visitors.
---
---
Leave a Comment