---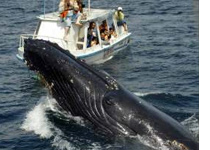 Sierpe is a small town located 20 miles north from the Pacific Ocean along the Sierpe River, and 10 miles south from Palmar Sur. It is the main access point to the Corcovado National Park and Isla del Caño. The quiet town is located 170 miles south from San José, in the South Pacific Coast of Puntarenas.
Sierpe sits in the middle of the amazing Diquis Valley, and it is one of the main riverside towns of Southern Puntarenas, used by tourists looking to explore the Osa Peninsula. It has commercial services, Costa Rica hotels and Costa Rica luxury resorts and many restaurants and bars. Many Costa Rica tour operators and hotels use Sierpe as the starting point for boat tours to the Corcovado National Park.
Sierpe is also the gate to the largest swamp mangrove reserve in Latin America. The Térraba-Sierpe National Wetland is located in the junction of the Sierpe and Térraba river mouths, creating one of the largest mangroves in the world. The variety of wildlife is huge, with birds, reptiles, turtles, crocodiles, monkeys, caimans, toads and many others. This wonderful place is amazing, and I recommend Costa Rica family tours traveling in Sierpe to visit it.
The southern Pacific coast is also ideal for sports fishing, and Sierpe offers tourists the best conditions through all the year. There are many local fishing stores, selling and renting equipment, In Sierpe you can also practice scuba diving, snorkeling, kayaking, swimming, horse back riding and walking through the beach and forest.
The best way to get to Sierpe is to take a domestic flight from Juan Santamaría International Airport to Palmar del Sur, and from there take a boat or water taxi. As in the rest of the area, the weather in Sierpe is hot and humid during all the year.
---
---
Leave a Comment