---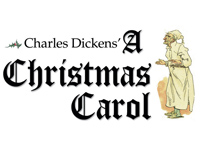 For thousands of local and foreign tourists, the area of Jaco means sun, beach, and fun. However, this magical place is not only a favorite destination included in many of the best Costa Rica package tours, it is now synonymous of good theater.
This week will be staging one of the great classical: the play "A Christmas Carol", from the English writer Charles Dickens, which marks the opening of the new Teatro Jacó, a properly equipped room for the dramatic arts, and music, which pretend to provide a good place for shows, as part of the Costa Rica tourist attractions in the central Pacific area.
Undoubtedly, this will be an interesting option for visitors who come throughout the year to Jaco to enjoy their travel vacations. The area also has its famous beach, good restaurants, shops and lodging for all tastes, from cheap hotels, and vacation beach homes to the best luxury hotels in Costa Rica.
There are also many tour operators in Jaco which offering all kinds of vacation packages, from horseback riding on the beach, fishing, to sea kayaking. However, the main attraction of Jaco is surfing, due to its big waves. The annual tournament, which takes place in Playa Hermosa, attracts a large number of surfers and visitors from all over the world each year.
These attractions now join the new Teatro Jacó, which opens with the play directed by Darren Lee Cole. The play includes the participation of 12 American actors, including Osborn Focht, in the role of Ebenezer Scrooge. It also involves a Peruvian, a Honduran and several Costa Ricans.
"A Christmas Carol" tells the adventure of a miser, exploitative old man and his more loyal employee. The hard, cold heart of Scrooge is transformed after the visit of some fantastic beings at Christmas time.
The staging of Dickens´s play is a gift to the community. The classical is presented with texts in Spanish and English. It was adapted, and some scenes occur in a sunny, tropical country. The play will be on stage up to December 30.
---
---
Leave a Comment