---
---
Costa Rica is a small Central American country, which has approximately 3.51 million people, and 51 100 square kilometers of tropical paradise. It has only seven provinces in the whole territory, but it contains the 4% of the world biodiversity, extended into 11 protected areas around the country, it means that Government is in charge of preserving its natural treasures, to keep it as one of the best destinations to travel, due to its richness and natural beauties.
Costa Rica has received some international awards in tourism, which highlighted it as an attractive and popular destination. This little piece of heaven was designated as "Wow Destination for the year 2012" after receiving 5 awards by tourism magazines, media specialists and after being cataloged as "the best destination in Central and South American in 2011."
Some of the specialized media that recognized the country as the number one destination with incredible vacations packages, being offered by tourism companies, according to the Costa Rican Tourism Board (ICT), were: Travelzoo, Travel Weekly, Agent @ Home, Vacation Agent and Travel Pulse. Costa Rica, as the media argument, is a sustainable destination, due to the quality of its services, numerous options for adventure and tourists preference.
Ex-tourism Minister, Allan Flores, explained in a press release that the awards "represent an encourage message for the start of the year, which motivates the entire national tourism sector to continue promoting sustainable development of tourism, the quality of the service and the conservation of our natural resources".
The private sector gladly received this good news as a recognition to the country for improving each day its offer in the Costa Rica vacations sector, which represent the main economic activities.
In 2017 after the FITUR, Spanish fair, Costa Rica got the "Best International Adventure Travel Award" by Oxígeno Magazine. Mauricio Ventura, Minister of Tourism, commented that Costa Rica has an excellent reputation as an adventure destination, since according to the results obtained in the evaluation of the tourism competitiveness of the World Economic Forum, it was concluded that Costa Rica maintains the world leadership in environmental issues, sustainability and tourism product, occupying the number one place in nature and the second place in adventure.
Additionally highlighted that the recognition is supported by CNN en Español, who rated the country among the 12 recommended adventure destinations to travel.
Additionally, in 2017 OMT (World Tourism Organization) mentioned Costa Rica as reference of sustainable tourism and, the same year, Tripadvisor mentioned Costa Rica in their top 25 of best world beaches; Manuel Antonio beach was the one that won.
Costa Rica is constantly looking to innovate and preserve all the natural resources the country has. Tourism constitutes the main engine of economy on this Central American country. One of most valued things is that when a passenger decide to travel to Costa Rica is contributing with the local economy; so, you can become a responsible traveler visiting the protected areas and respecting the laws, also when you chose local hotels – restaurants, you can contribute with the communities.
---
What are protected areas?
The National System of Conservation Areas (SINAC), is a decentralized institutional management entity in charge of emitting protecting and action strategies, focused on the 11 protected areas of Costa Rica. A protected area is a territory portion with defined limits which is regulated by strategies and laws where the acting Government and private entities fight for the conservation and protection of flora and fauna. They have a vision to the future but considering the past and present, that is why some of them are reforestation areas.
These areas certainly, help Costa Rica to keep the eco-friendly destination image. SINAC established 9 areas categories: national parks, biological reserves, national monument, national wildlife refuges, wetlands, forest reserves, protective areas, biological corridor, natural monument and state-owned farms.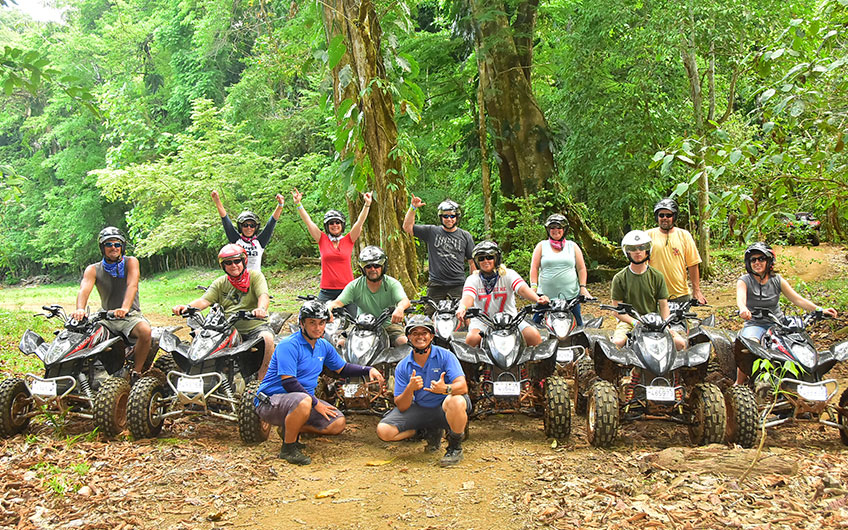 ---
Why adventure in Costa Rica?
Costa Rica family adventure vacations can be charged of adrenaline, the quantity of adventure activities that the country has is just incredible as it is a very small country, comparing it to other recognized adventure destinations.
Family adventure holidays can be done in any of the touristic places, it means that no matter if you are on the beach, the city or the most secluded place, adventure can be found at any corner of the beautiful paradise. Here you can take a tour that suites perfect what you are looking for. You can choose among stand-up paddle, canopy, surfing, rafting, kayaking, paragliding, trekking, biking, snorkeling, gondolas, climbing, horseback riding, tubing, fishing, and much more.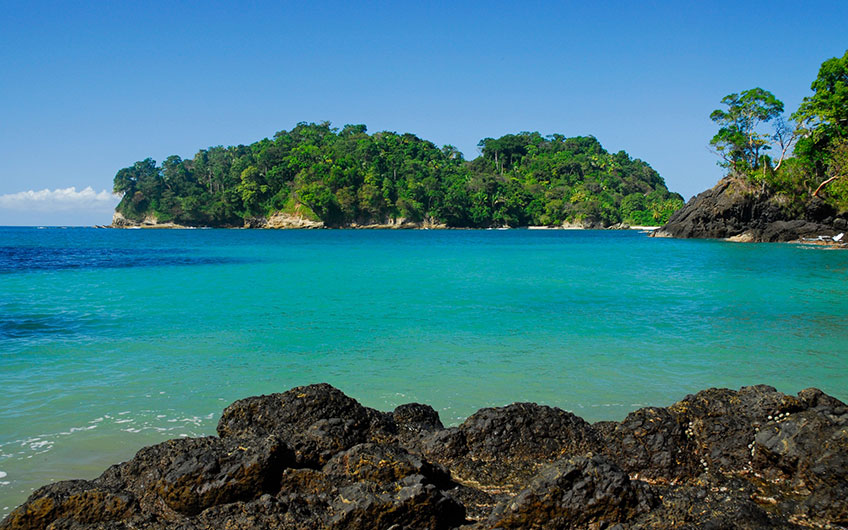 ---
Why Manuel Antonio is one the best beaches in the country?
Manuel Antonio geography does not allow to have beach front hotels, most of them are located on a hill, so it offers less touristy beaches and in fact, it is one of the top beaches for its natural beauty and landscapes. Even though, the beaches in Costa Rica are public, Manuel Antonio is inside the national park so the Government is protecting it too.
There are some restrictions to visit Manuel Antonio, you cannot entry with packed chips or fast food, they allow one sandwich and one portion of fruits per person, please do not forget to collect all the waste before leave that place. Finally but not less important, you should consider that there is a limit of people allowed daily.
Please leave us a comment about this article, and if you need more information about Costa Rica packages or destinations, do not hesitate in contact us.
Video of Manuel Antonio
---
Video of Costa Rica
---
---
Leave a Comment