---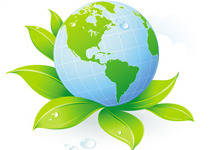 The new costa rica villas that take combines nature with a tremendous peaceful staying are sensational for your next vacations. These hotels were created for personalized first-ecological practices; an original choice for your Costa Rica vacations this summer.
Now the pleasure of rest can be enjoyed in small-sustainable spaces that grow in the country; make sure your costa rica vacations package include one visit to these hotels, and the best resorts in the zone.
These Costa Rica hotels are called the "greentiques"; boutique hotels offering first class comfort in a facility committed to the preservation of nature. "This type hotel was created to provide personalized service in luxurious surroundings," said Allan Flores, Minister of Tourism.
The construction of these hotels should be performed under green standards, for example, there are roofed with tiles manufactured made from recycled plastic bags from banana plantations. Also, Electrical wiring and transformers are, in most cases, placed in the ground, to give the hotel a more natural look.
Also, try not to consume more energy than necessary, so that many light bulbs replaced by oil lamps.
One of these small costa rica eco hotels is Villa Blanca, located in Alajuela, which has an interesting treatment of the water. "To be disposed of in laundry and kitchen gives a completely natural cleansing process," said Cesar Vargas, marketing manager of the hotel.
The purification is performed by underground rock channel, which the filter for further use. Also, plants are grown silver queen, papyrus and tiquizque, which help the cleaning process through their roots.
Although 96% of the water is potable, it is not used for human consumption, but for growing tilapia, an activity that takes place in the same hotel. Reducing waste and consumption activities are achieved by encouraging guests to moderation.
This approach was approved by the hotel ICT on February 15, 2011 and published on July 18 in the Official Gazette.
---
---
Leave a Comment