---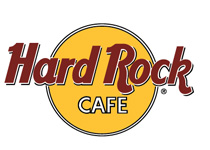 The construction of the first "Hard Rock Café" in Costa Rica will start on January 2012. The information was confirmed to La Nación newspaper by Gustavo Araya, president of Ramada Herradura, one of the most prestigious Costa Rica hotels. The businessman will operate the franchise in the country.
Araya explained that the new restaurant financing was approved recently, and it will allow them to raise, on time, the two floors building of 625 square meters and capacity for 250 clients. The hotel´s president hopes that Hard Rock Café turns quickly in one of the favorite places for people looking what to do in Costa Rica.
The new restaurant will have the entire Hard Rock café concept as in the U.S.A, and it is an important effort to offer different options for visitors and guests of the Ramada, one of the luxury hotels in Costa Rica.
Today many Costa Rica hotels and resorts are working hard to attract as many clients as they can, by offering a lot of exciting activities from a simple horse riding, until the "best things to do in Costa Rica".
Raising the new concept will take seven months, and the restaurant could open its doors on next year, specifically on October. The initial investment is about $2 million, according to Araya.
The future "Hard Rock Cafe Costa Rica" will be located in the same complex where the Ramada Herradura Hotel and Convention Center are located. In fact, the restaurant will be raise between the hotel and the parking lot.
To replace the parking spaces that will disappear by the construction, Araya said that 700 new parking spaces will be made available, mostly of them located in the area known as Bonanza, on the back side of the hotel.
The construction and opening of the Hard Rock Café are part of a larger project that also includes the future opening of "Quattro", an Italian restaurant, remodeling the Sakura Japanese restaurant and casino, and the building of one more casino of 1,500 square meters.
---
---
Leave a Comment