---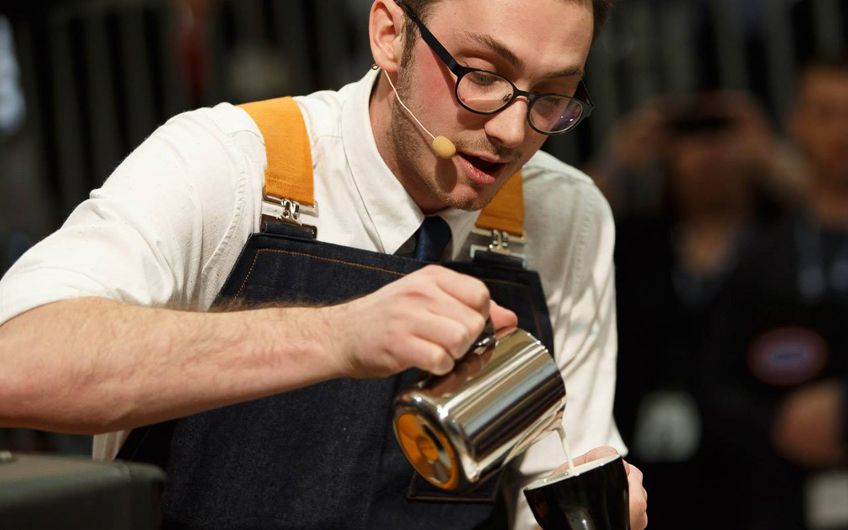 According to Summa Magazine, for the first time in the history of Costa Rica the small and medium coffee producers, roasters, baristas, and entrepreneurs with original products and articles derived from coffee, among others, will have their own opportunity to show to the whole Latin America the contributions of the Costa Rican coffee to the economy and society.
This Coffee Fair will take place on July 9 & 10, and seeks for a global projection of the Costa Rican coffee with the support from private companies and renowned educational institutions.
"In Expocafe Costa Rica Latam we will have a review of the history of the national coffee, and will potentiate the quality production of the coffee with the support of specialized institutions. Additionally, we will see the current trading options for the gourmet beverages and the products derived from this grain, important part of the Costa Rican idiosyncrasy", explained Ronald Segura Mena, organizer.   
He added that it is an international event that seeks to integrate the different economic agents related to this product through the exchange of knowledge, information and networking contact.
The Fair will feature 150 participants including cooperatives, companies of coffee machines, pastry shops, hoteliers, restaurant owners, packers, tasters, baristas, producers of beauty articles, and of course, international buyers.
But, What About the Costa Rican Coffee?
In Costa Rica, based on data from Icafe, unlike other major producers like Brazil, 98.5% of the coffee growers are producing less than 300 bushels of coffee per year; 47,000 Costa Rican families depend directly on the production and marketing of this beverage, and these small farming families manage to produce 70% of the national harvest.
Coffee has more than two centuries of complement national topography, and has been fully rooted in the Costa Rican history. In the country there are 215 coffee producers and of these, 147 are micro benefits that process less than 300 bushels per year. This benefits mostly dry coffee in the sun and use environmentally friendly practices, such as the "under shade production" for a coffee of exceptional quality.
Costa Rica has eight producing regions: Brunca, Turrialba, Tres Rios, Orosi, Tarrazu, Central and Western Valleys, and Guanacaste. All of them are excellent locations in terms of soil quality and beneficial climate conditions. That's a plus for the country's production, because all of this leads into high quality results.
"Our small producers have managed to grow our coffee and combine its cultivation with fruit trees, flowers and other agricultural crops, creating a habitat for many birds and pollinators as necessary to preserve many species of bees, hummingbirds, butterflies and many plant species, and also granting our coffees that pleasant fruity flavor. As of today, this philosophy is already in practice in NAMA (National Appropriated Mitigation Actions), a project led by CATIE and the University of Costa Rica (UCR) and other NGOs seeking to lower carbon emissions in the production of coffee", said Ronald Segura, organizer.
Travelers from all around the world who came to the country are always impressed by the quality of the Costa Rican typical food and, as part of it, the Costa Rican coffee plays a very important role in the daily living of the "ticos". It is very common to see, people drinking this beverage along the day, as part of the Costa Rican traditions.
Coffee and typical food are an important part of the culture of the country. Visitors love to come to this paradise not only for the impressive landscapes and beaches, but also for the quality of its culinary. Probably, now you are wondering why it is Costa Rican food so good, and why people leaves the country loving it…
So, if you are not able to participate in the fair don't worry, there are lots of vacation packages to Costa Rica you can take advantage of. Here you have a little sample, just for you to know!
We assure you that your next Costa Rica vacations will exceed your expectations… and you could celebrate it with a great cup of the best Costa Rican coffee!
---
---
Leave a Comment