---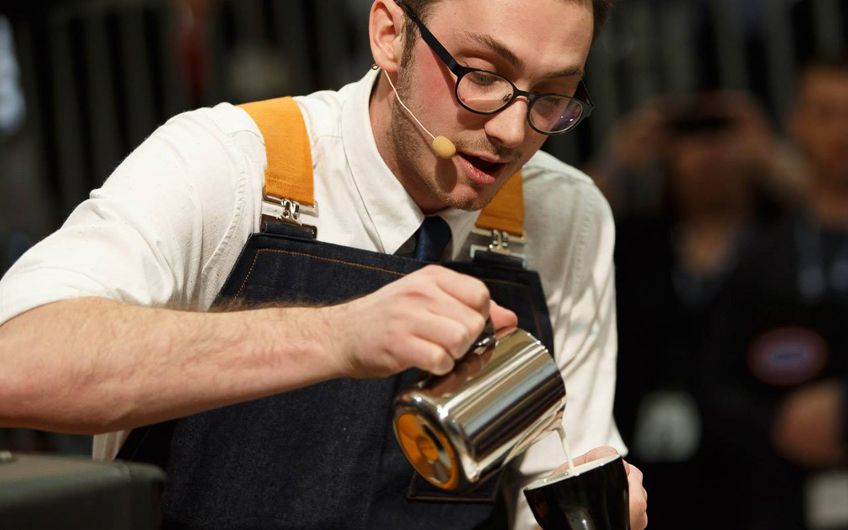 Costa Rica is a world known coffee producer and a perfect destination for those who want to learn about the "golden bean". When you are on a vacation package, you can meet those coffee producers, learn about the history of this product and taste this delicious drink and its derivatives.
Many coffee lovers come to this wonderful country just to learn about coffee and know authentic plantations. However, there are a wide variety of activities you should do while staying with us.
Remember that we have the 6.5% of world biodiversity so this means a lot to see during a family holiday. You must know our incredible volcanoes, waterfalls, protected areas, wildlife and know some of the prettiest beaches, especially those situated in the Guanacaste province, which is one of the best places to visit in Costa Rica.
The country has small and medium coffee producers, roasters, baristas, and entrepreneurs with original products and articles derived from coffee and chocolate, among others. This way, when visiting one of this plantations you have the chance to contribute to the local community's development.
What about the Costa Rican Coffee?
In Costa Rica, unlike other major producers such as Brazil, 98.5% of the coffee growers are producing less than 300 bushels of coffee per year; 47,000 local families depend directly on the production and marketing of this beverage, and these small farming families manage to produce the 70% of the national harvest.
Coffee has more than two centuries of complement national topography, and it has been fully rooted in our history. There are more than 200 coffee producers and many of them are micro benefits that process less than 300 bushels per year.
This benefits mostly dry coffee in the sun and use environmentally friendly practices, such as the "under shade production" for a coffee of exceptional quality. This is something that you certainly can learn and experience while enjoying your family trip.
Some of the producing regions in the country are: Brunca, Turrialba, Tres Rios, Orosi, Tarrazu, Central and Western Valleys, Northern Region and Guanacaste. All of them are excellent locations in terms of soil quality and beneficial climate conditions. That is a plus for the country's production, because all of this leads into high quality results. These areas have great landscapes, friendly people and natural attractions for you to discover on an adventure vacation.
The small producers have managed to grow the coffee and combine its cultivation with fruit trees, flowers and other agricultural crops, creating a habitat for several birds' species and pollinators as necessary to preserve many species of bees, hummingbirds, butterflies and many plant species, and also granting the coffee beans that pleasant fruity flavour.
Travelers from all around the world who came to the country are always impressed by the quality of the typical food in Costa Rica and the coffee plays a very important role in the daily living of the "ticos". It is very common to see, people drinking this beverage along the day, as part of our traditions.
Best coffee tours in Costa Rica
Doka Estate coffee tour: this is maybe the best tour in the Central Valley; Doka is located in the Alajuela province and it is usually combined with a visit to Poas Volcano and La Paz Waterfall Gardens. If you are staying in San Jose during your family holiday, we highly recommend you to experience this activity, where you will see a coffee plantation and know all the process of the coffee from the seed to the final product.
Espiritu Santo coffee tour: this is located in Alajuela province, specifically in Naranjo region and it is fascinating because you will have the chance to see all the process from the plantation but additionally, you will learn a little bit about history and culture, this will be an educational tour for your family trip. They have a typical "casona" where you will admire the traditional way to prepare coffee.
Don Juan coffee tour: this is one of the highlights in Monteverde area, and it is a kind of journey to the past, you can know the process used by our ancestors, something more rural, traditional and artisanal.
Finca Rosa Blanca: this is a hotel located in Heredia province, at 25 minutes approximately from the San Jose Airport. This beautiful and cozy property is nestled in a coffee plantation which is a private place, perfect to relax in a peaceful atmosphere. They offer a small coffee tour that shows an organic process of the beans' preparation.
These are some of the options that you can find to enjoy during your adventure vacation. However, you can discover more places while in our country, if you are a true coffee lover.
We assure you that your next vacation package will exceed your expectations and you could celebrate it with a great cup of the best coffee! Please contact us and let our expert designers help you creating the trip of our lifetime.
---
---
Leave a Comment