---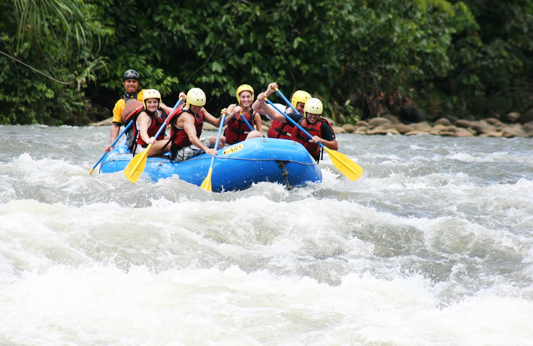 The Rafting World Championship celebrated in Costa Rica ended with Japan's team as the winner in men's and second place in the ladies category, the Pacuare River, one of the best places where to travel in costa rica was the place of the competition.
Both teams came in June to study the river and to plan their strategy for the World Championship; all that paid at the end. The Japanese delegation came here looking to simulate the Pacuare River in their country, they did and it worked.
With the World championship over, rafting becomes a must do thing in costa rica, the beautiful landscapes and the angry waters are the main attractions for the tourists.
The Japanese won the 12 kilometers down river challenge; winning this test gave the competitors 400 and 1000 points. Japan also ended up third in the head to head category, second slalom and first in the down the river competition.
"By this we wan to encourage all Japanese, this are good news to bring after so much tragedy (by the earthquake and tsunami in March), we want everyone to feel happy and proud of what we did," said Keita Yagisawa, one of the Japanese participants.
"This test should be worked very quickly, but the" head to head "is very hard, slalom requires a lot of strength and" down river "was too long", he added.
This is the first time Japan won a Rafting World Championship and they did it in a river that presented fast waters class III, IV and V. The second place of the tournament was for Czech Republic, which by the way were first in the ladies category.
You can find the costa rica best tours that lead you to the now famous Pacuare River, just ask your free costa rica travel guide.
---
---
Leave a Comment