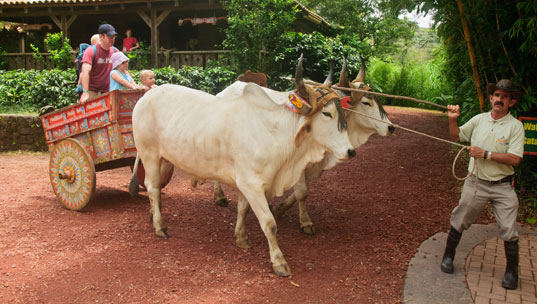 It offers the opportunity to access without barriers the essence of the Costa Rican rural life, and to explore natural landscapes and the least visited natural areas, hand in hand with excellent hosts, while learning from the traditions and way of life of the local population. The community-based rural tourism initiatives are run by community associations that own private ecological reserves, or are close to areas of environmental and cultural interest.
These communities offer new experiences, combining tourism services such as accommodation, excursions and handicrafts, with the incredible natural landscapes y and the lively campesino, indigenous or Afro-Caribbean cultures of their community. This allow our visitors to discover the real Costa Rica, benefit and share with communities involved in the conservation of the natural resources.
ACTUAR and COOPRENA, as the most important Community-based Rural Tourism Associations and Cooperatives, both comprise more than 50 community-based rural tourism projects, a varied number of rustic accommodations and agro tourism activities throughout Costa Rica. Travel Excellence is now combining even up-scale and adventure journeys with theses fascinating services. Some of the ACTUAR members are as follows:
El Encanto de la Piedra Blanca:
Located in the beautiful mountains of Escazu, only 15 minutes driving distance from the capital, this community offers unique tours to explore the local culture and enjoy nature. San Antonio de Escazu is a traditional Costa Rican town, with sugarcane mills, and adobe-style houses. Ox-carts are still used by many!
Casa de Mujeres:
This lodge is located in Yorkin, a small town in the Talamanca-Bribri indigenous territory, accessible on a dug out canoe through the spectacular Yorkin River. You will learn about the Bribrí culture, while being in close contact with a natural paradise.
Los Campesinos:
The people of the Quebrada Arroyo community are the guardians of Los Campesinos Reserve, in the basin of the Savegre River. Walk over the longest canopy walkway in the region, crossing over a wonderful waterfall surrounded by an impressive natural beauty.
Montaña Verde:
Visitors have the opportunity to learn how the locals of Montaña Verde live in harmony with the surrounding environment and explore the forested slopes. Enjoy nature, learn about the conservation efforts of this very interesting association and take part in the sustainable production activities.
Please let us know if you would like to receive detailed information about these and the rest of the members.