T
ravel Excellence is a local tour operator committed to enforce the Costa Rican laws that are related to our activities.
More specifically, we guarantee to comply with the following regulations: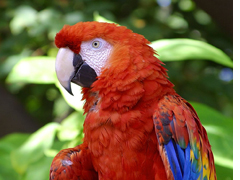 Environmental Law (Ley Orgánica del Ambiente), Forest Law (Ley Forestal), Wildlife Law (Ley de Vida Silvestre), International Convention CITES (Convenio Internacional CITES), Regulations for the Public Use of the Wild Protected Areas (Reglamentos de Uso Público de Áreas Silvestres Protegidas), Adventure Tourism Regulation (Reglamento de Turismo Aventura), Archaeological Patrimony Trade (Comercialización del Patrimonio Arqueológico), Law against Sexual Harassment (Ley de Hostigamiento Sexual), Law against the Sexual Commercial Exploitation of Children and Adolescents (Ley contra la Explotación Sexual Comercial de Niños, Niñas y Adolescentes), Law against Consume of Illegal Drugs (Ley contra el Consumo de Sustancias Ilegales), and the Equal Opportunities Law (Ley de Igualdad de Oportunidades).
All employees at Travel Excellence are committed to avoid and report to the authorities the extraction of our flora and fauna as well as the illegal captivity of animals; to denounce artificial feeding of wild animals; to denounce any source of contamination found in any place in which Travel Excellence operates; to comply with the regulations regarding carbon emissions; to use biodegradable and recycled products; to have an adequate disposal of debris, and to reduce water and electricity consumption.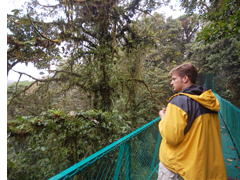 Travel Excellence offers services and products, and it designs marketing strategies that guarantee sustainability of tourism. We promote a good interpretation of the natural and archaeological attractions, and, when it is possible, a direct involvement of the rural communities is included in the itineraries or as a supplementary service for our clients. Also, our company promotes social and cultural attractions by contributing to the development of the communities and stimulating sport, artistic and cultural activities. The company guarantees labor security to all employees, promotes tourist security, and foments equal opportunities to all staff members in all fields.

Travel Excellence´s workforce cultivates, respects, and practices the values and traditions that strengthen the Costa Rican idiosyncrasy. Moral values such as excellence, responsibility, loyalty, respect, and dedication are part of our daily professional work.