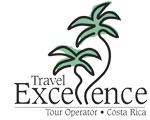 S
ince 1996, Travel Excellence offers ingenious and innovative ideas to allow the maximum enjoyment of this rich country. As ground operators, we offer all the specialized services required to run a world class operation, providing your clients with adventurous, educational and fun trips that make them yearn to come back. Thanks to the vision and foresight of the Travel Excellence staff, we can proudly say that creativity and thoroughness are the most important part of our daily labor. Much more than a tour operator, our company gives the opportunity to feel the Costa Ricans friendliness with the professionalism that always characterizes our service.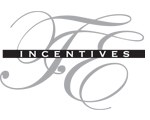 As a DMC, TE Incentives division coordinates complete programmes, including theme parties, hotel reservations, deluxe transportation, striking excursions, staff support, site venues, giveaways, domestic charter flights or any other special requirements. We work hand-in-hand to design the unique and magical experience that your groups will never forget.
Travel Excellence is one of the first tour operators in Costa Rica with the Certification for Sustainable Tourism (CST). Our final achievement score 2007-2009 is four leaves (level 4) out of a maximum possible of five.
We are actually working hard to become in 2010 the first receptive tour operator in Central America ISO 9000:2008 certified.